Topic: Aeronautics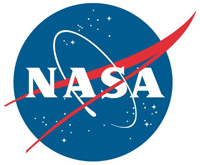 Pasadena, CA – As NASA pushes the frontiers of science and human exploration, the agency also advances technology to modernize life on Earth, including drones, self-driving cars and other innovations.
NASA's diverse missions spur the creation and improvement of thousands of new products that make life better for people around the world. Dozens of the latest examples are featured in the newest edition of NASA's Spinoff publication, including several from NASA's Jet Propulsion Laboratory in Southern California, and many illustrating how NASA is working to shape the coming revolution of autonomous vehicles on the roads and in the air.
«Read the rest of this article»
NASA's Armstrong Flight Research Center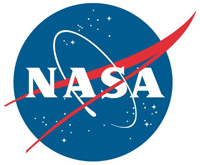 Edwards, CA – There was a time when people and goods were moved through the crowded city on the ground, restricted to the busy street surfaces by necessity and gravity.
So, inspired visionaries considered new ways to get about town and dreamt of innovative flying machines that could safely transport passengers and ship cargo within the urban jungle by rising above the congestion below.
No, we're not talking about the Wright Brothers in 1903.
This is the new era in air transportation that NASA and a community of government, industry and academic partners are working together on, right now.
«Read the rest of this article»
Written by David Weaver
NASA Headquarters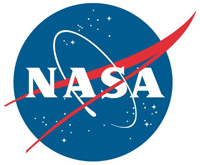 Washington, D.C. – In 2014, NASA took significant steps on the agency's journey to Mars — testing cutting-edge technologies and making scientific discoveries while studying our changing Earth and the infinite universe as the agency made progress on the next generation of air travel.
"We continued to make great progress on our journey to Mars this year, awarding contracts to American companies who will return human space flight launches to U.S. soil, advancing space technology development; and successfully completing the first flight of Orion, the next deep space spacecraft in which our astronauts will travel," said NASA Administrator Charles Bolden. "We moved forward on our work to create quieter, greener airplanes and develop technologies to make air travel more efficient; and we advanced our study of our changing home planet, Earth, while increasing our understanding of others in our solar system and beyond."
«Read the rest of this article»
Annual International Aviation Art Contest Open to Youth Ages 6-17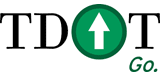 Nashville, TN – The Tennessee Department of Transportation is inviting Tennessee students age six to 17 to participate in the annual International Aviation Art Contest. This year's theme is "50 Years of Human Space Flight" and all artwork will be judged, in part, for its creative use of the theme in relation to the aviation world. The deadline for entries is January 14th, 2011.
"In 50 years we've gone from watching the first space shuttle take flight to watching and interacting with astronauts inside the International Space Station," said TDOT Commissioner Gerald Nicely. "This contest is designed to motivate and encourage more students to study aeronautics, engineering and science and I have no doubt this year's contest will produce more national winners from Tennessee." «Read the rest of this article»
State Senator Tim Barnes announces state grant for Houston County aviation and industry recruitment efforts. Money for county facility will help the area compete for companies that hire.
Senator Tim Barnes said that a grant for Houston County's airport is the kind of investment that helps the area compete for companies with good-paying jobs.
"Our rural airports, like the one in Houston County, are important to their communities, Senator Barnes said. "They need to have their facilities  in top shape because they are part of the total package when a company is looking for a place to locate." «Read the rest of this article»