Annual International Aviation Art Contest Open to Youth Ages 6-17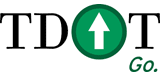 Nashville, TN – The Tennessee Department of Transportation is inviting Tennessee students age six to 17 to participate in the annual International Aviation Art Contest. This year's theme is "50 Years of Human Space Flight" and all artwork will be judged, in part, for its creative use of the theme in relation to the aviation world. The deadline for entries is January 14th, 2011.
"In 50 years we've gone from watching the first space shuttle take flight to watching and interacting with astronauts inside the International Space Station," said TDOT Commissioner Gerald Nicely. "This contest is designed to motivate and encourage more students to study aeronautics, engineering and science and I have no doubt this year's contest will produce more national winners from Tennessee."
The annual International Aviation Art Contest, an event of the Federation Aeronautique Internationale (FAI) is cosponsored by the National Association of State Aviation Officials Center for Aviation Research and Education (NASAO Center) and the National Aeronautics Association (NAA). The art contest encourages youth, ages 6-17, from all over the world to reflect on aviation by having them design a piece of art based upon the year's chosen theme. This is the 15th year that TDOT has sponsored the contest in Tennessee. Students are judged in three categories based on age.
In 2009, two of the national art contest winners were from Knoxville, Tennessee's Cedar Bluff Elementary School and one of the students, Zeth Akins, also placed second in the International Aviation Arts Contest.
 
All first place winners in the statewide contest will receive a $200.00 savings bond, second place winners will receive a $100.00 savings bond, and third place winners will receive a $50.00 savings bond. Artwork for all first place winners from Tennessee and from across the United States will be forwarded to NASAO in Washington, D.C. to compete at the national level. National winners will then go on to compete in the International competition. National winners will receive a certificate, ribbon and a framed reproduction of their artwork.  International winners will receive a certificate and either a gold, silver, or bronze medal, and the Art Department of each winner's school will receive a matching monetary gift.
All entries should be submitted to:
Tennessee Department of Transportation Aeronautics Division
P.O. Box 17326
607 Hangar Ln., Bldg. 4219
Nashville, Tennessee 37217
Rules for the 2011 contest may be found at www.fai.org/education/young_artists_contest/rules.  A copy of the 2011 contest brochure may be viewed at http://aviationartcontest.org/art/wp-content/uploads/2010/09/2011-Art-Contest-Brochure-100719.pdf.
Sections
News
Topics
Aeronautics, engineering, Federation Aeronautique Internationale, Gerald Nicely, International Aviation Art Contest, International Space Station, national Aeronautics Association, Science, Tennessee Department of Transportation, Zeth Akins