Topic: Airlines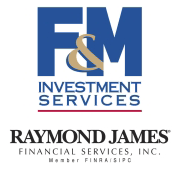 Clarksville, TN – It's a fact: People love to get something for free, whether they need it or not. Often those freebies pile up or sit unused.
For example, nearly 75% of airline miles go unredeemed every year, according to Consumer Reports, and a third of credit card rewards points gather digital dust, representing $16 billion in value, a 2011 study by Colloquy shows. What if you could turn those free perks into a charitable gift instead?
Here are several ways to turn your excess into meaningful extras for your favorite charities.
«Read the rest of this article»
Written by Audrey Haar
NASA's Goddard Space Flight Center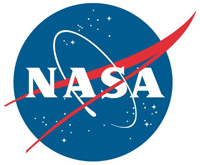 Greenbelt, MD – A volcano erupting and spewing ash into the sky can cover nearby areas under a thick coating of ash and can also have consequences for aviation safety. Airline traffic changes due to a recent volcanic eruption can rack up unanticipated expenses to flight cancellations, lengthy diversions and additional fuel costs from rerouting.
Airlines are prudently cautious, because volcanic ash is especially dangerous to airplanes, as ash can melt within an operating aircraft engine, resulting in possible engine failure.
«Read the rest of this article»
Tips for earning the most free travel over time; Plus, airline and bank cards that go a long way toward a free flight
Yonkers, NY – Airline credit cards and bank cards often offer points toward free air travel, but some will earn card users more free travel than others over time.
The April 2013 issue of ShopSmart magazine, from Consumer Reports, features tips for deciding which card to use when looking for discounted travel and highlights some of the best airline and bank card reward formulas currently available. «Read the rest of this article»

Yonkers, NY – Travelers are bombarded with offers, deals and price fluctuations on a day-to-day basis, so to help them navigate the maze and save money, Consumer Reports' experts came up with some helpful tips to cut costs and lock in the best rates.   
A Consumer Reports reporter found a roundtrip ticket from Philadelphia to Venice on Alitalia for $247.00 which seemed like a steal until discovering, just before booking, that taxes ballooned the price to $767.00. Hidden fees, fine print, and blackout dates can make locking in a low price as tricky as a soft landing in turbulence. «Read the rest of this article»
Southwest and JetBlue tops while US Airways is at the bottom of latest ratings

Yonkers, NY – Comfort issues and excessive fees are sore points for air travelers, and are among the major reasons many are traveling less, according to a new survey of almost 15,000 passengers by Consumer Reports.
Eight of the 10 major airlines that Consumer Reports readers rated received low scores for seat comfort. Several carriers also got low marks for other quality-of-flight measures including cabin-crew service, cleanliness, and in-flight entertainment.
Consumer Reports airline ratings are based on responses from 14,861 readers who told the Consumer Reports National Research Center about their experiences on 29,720 domestic round-trip flights from January 2010 to January 2011. Airlines were scored based on passengers' responses to questions regarding overall satisfaction, check-in ease, cabin-crew service, cabin cleanliness, baggage handling, seating comfort, and in-flight entertainment. Consumer Reports also asked questions about charging additional fees. «Read the rest of this article»