Topic: Alphonse Prather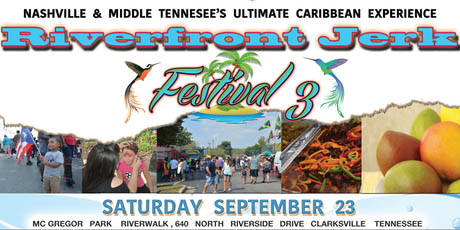 Clarksville, TN – Riverfront Jerk Festival 3 took place this past Weekend at McGregor Park, and organizers estimate this year's crowd topped 3,500 people.
Billed as the Nashville/Clarksville Metropolitan Area's Caribbean music and food festival. The 3rd annual one-day event featured more than two dozen food and craft vendors from as far away as Atlanta and Florida, representing many Caribbean islands.
«Read the rest of this article»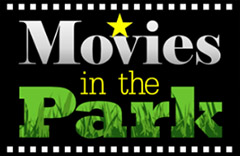 Clarksville, TN – The City of Clarksville and Convergys are excited to announce Inside Out is coming to the big screen Saturday, September 24th as part of the 2016 Movies in the Park series.
Movies in the Park will take place at the Liberty Park Amphitheater, located at 1188 Cumberland Drive. Pre-show activities will include a free concert with local singer/songwriter, Sarah Jayne at 4:00pm and Christian music artist, Alphonse Prather at 5:00pm.
«Read the rest of this article»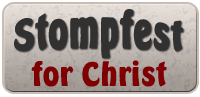 Clarksville, TN – On Saturday, October 11th step teams, praise dancers and mime groups will come together at Stomp-Fest for Christ and raise the rafters at Clement Auditorium. The event will be held at Austin Peay State University.
This is the 14th year for this ministry, and it has become one of the most popular and anticipated gospel events in Clarksville. This year's event will be hosted by Mary Franklin, a minister of the Gospel, who is on fire for God.
«Read the rest of this article»
Clarksville, TN –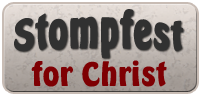 On Saturday, November 10th, Remnant of Faith Church sponsored their fall Stompfest for Christ at Clement Auditorium on Austin Peay State University.
"It's a chance for different churches in the community to come together and uplift the Lord," said church spokesperson Alphonse Prather. He described a Stompfest as "A family affair that is not just an event, it's a movement; it is a place where everyone who is young or young At heart can come out and watch as Step Teams, Praise Dancers, and a gospel comedian, comes out and strut their stuff before their community and God."
«Read the rest of this article»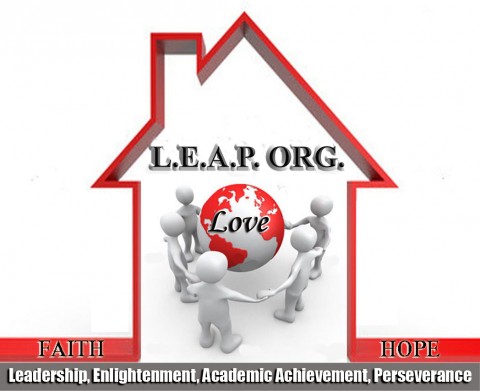 Clarksville, TN – On Wednesday, June 27th 2012, Daymar Institute opened its campus to youth enrolled in the LEAP Youth Development Program. The tour was arranged by Damon Jennings, Daymar Institute's Community Relations Specialist.
Youth, parents, and mentors were given overview of the various academic programs including accounting, billing & coding, business management, criminal justice, dental assisting, human resource management, web design, medical assisting, network support administration, paralegal studies, pharmacy technology, and physical therapy assisting.
«Read the rest of this article»
Clarksville, TN – The final day of the 2012 Rivers and Spires Festival on Saturday opened with unseasonably cooler weather to the point of being really chilly.  Warm coats, hats, and/or gloves were the order of the day.  Turnout started out slow, and might have been a little bit depressed over all from previous years as a result, but the people who did come out had a really great time!
Arriving around 11:00am, I found dribs and drabs of people mostly scattered around the various stages. As the morning progressed the numbers steadily increased. I made my way up strawberry alley and watched a vendor playing with one of the many items he had for sale. «Read the rest of this article»
Clarksville, TN – The Must See Gospel Stage Play "Guess What I Heard?" Home for the Holidays comes to APSU's Clement Auditorium for two shows today. The First show begins at 2:00pm, and the second at 7:00pm. The play is based on a book written by Camilla Vargas and is directed by Treva Gordon with the assistance of Alphonse & Bernatta Prather & LaVon Bracey.
Will Mother Cranberry & Sister Haddie Mae be able to save Christmas? Or is there too much drama going on again? Take a look into their own personal family members and see just what the fuss is all about. What really happens when everyone comes home for Christmas dinner? Will there be tidings of great joy, or heartache mixed with pain? This is your chance to find out all of this and more. «Read the rest of this article»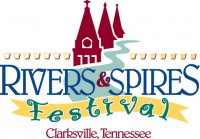 Clarksville, TN – Due to unseasonably chilly weather and a blustery wind, the third day of Rivers and Spires looked like it was going to end with a whimper rather than a bang, the victim of the unpredictable spring weather. However as the afternoon wore on, more and more people showed up to enjoy all that the festival had to offer. "The crowd hung in even though we had monsoon winds and rains, and I think it says a lot about this festival, and how much people enjoy it" said Festival Manager Doug Barber.
«Read the rest of this article»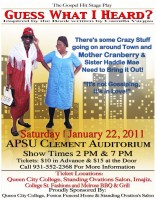 Clarksville, TN – The Gospel play "Guess What I Heard?" will be performed at the APSU in the Clement Auditorium on Saturday, January 22nd 2011 at 2:00pm and at 7:00pm. The play is based on the book written by Camilla Vargas. It  is produced, written, and directed by Treva R. Gordon; with writing assistance by Lavon Bravy. Associate directors include Alphonse & Benetta Prather, Lavon Bracey, and Jacqueline Lisenby.
Guess What I Heard is not your ordinary gospel music theatrical play. Comprised of 6 vignettes that touch on stalking in a relationship, baby momma drama, spousal cheating, spousal abuse, self esteem, & suicide. These stories are based in the real world, and are applicable to the lives of people in our community. «Read the rest of this article»