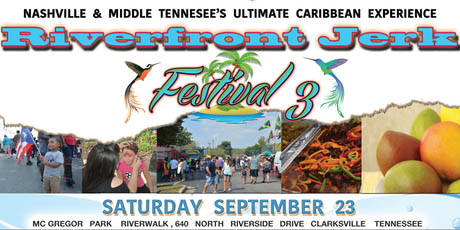 Clarksville, TN – Riverfront Jerk Festival 3 took place this past Weekend at McGregor Park, and organizers estimate this year's crowd topped 3,500 people.
Billed as the Nashville/Clarksville Metropolitan Area's Caribbean music and food festival. The 3rd annual one-day event featured more than two dozen food and craft vendors from as far away as Atlanta and Florida, representing many Caribbean islands.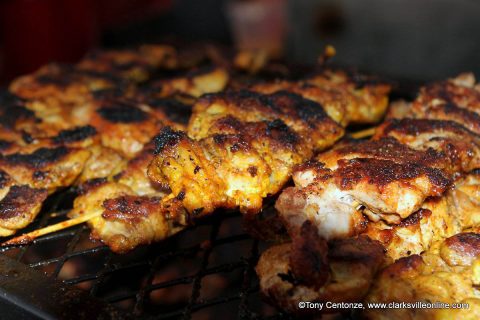 "At times the lines stretched all the way from the pavilion to the park," organizer Alphonse Prather said. "Everybody was going crazy for the jerk chicken and rice, and those Caribbean pineapple drinks."
Prather was responsible for a lot of Saturday's musical performers. The riverfront stage featured sounds from the islands throughout the day, with a lineup of live reggae, steel pan, and salsa bands.
"We had a couple of local bands," Prather said. "Vertical Praise performed contemporary gospel music, and Music for Mercy played some classic R & B tunes. We had DJ Joey B from I-Heart Radio Orlando all day as well.
"Simeon Feliciene was a one-man band that brought some great Caribbean flavor. Avon Francis performed with his steel drums, and our main act this year was a Latin band out of Nashville, called Revolution. A lot of people came from Nashville to see them."
The free, family-friendly event also had local performers, a kids playground and face painting. Prather expressed his thanks to everyone who came out, the performers, vendors, and organizers, including Infinity Dance & Fitness Academy. He is already talking about ideas to make Riverfront Jerk Fest 4 even bigger and better.
Photo Gallery