Topic: ALS

Clarksville, TN – The first time Isha Cheaye saw a speech-language pathologist working with a child, she knew that's what she wanted to do with her life.
"To an outsider it looks like play, but it's benefiting the child in such a positive way," the Austin Peay State University (APSU) student said. "You don't realize until you have the skills and the lessons and resources that this has an amazing impact on the child's life."
«Read the rest of this article»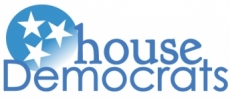 Nashville, TN – A proposal bringing medical marijuana to Tennessee was brought to the House of Representatives floor Tuesday for consideration.
This is the first time a medical marijuana proposal has made it to the floor for a vote. The proposal was in the form of an amendment by Representative Sherry Jones (D-Nashville) to HB0582. «Read the rest of this article»
Event to Feature Information and Time of Sharing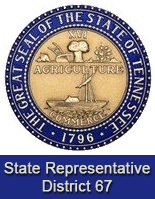 Clarksville, TN – On Tuesday, September 10th, at 5:00pm a reception will be held in the large meeting room of the Clarksville-Montgomery County Public Library for families and patients with Amyotrophic Lateral Sclerosis (ALS).
Tennessee State Representative Joe Pitts and his wife, Cynthia, are hosting the reception to bring into focus the needs of patients, who suffer from this debilitating disease, and their families. ALS is a progressive neurodegenerative disease that affects nerve cells in the brain and the spinal cord. «Read the rest of this article»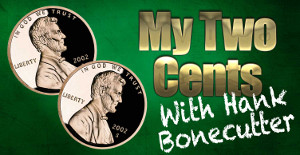 Clarksville, TN – I know a thing or two about the public airwaves. I spent nearly forty years as a broadcaster, DJ, announcer, talk-show host, whatever they're called now. I know firsthand how easy it is to "open mouth insert foot." I also know how sacred the public airwaves are, spending the last 18 years of my career as the owner of a radio station.
Which makes this latest story even more disgusting to me.
During "Mayhem in the AM," an Atlanta morning radio show, the hosts decided it would be "funny," or "cute" to make fun of someone suffering from ALS (amyotrophic lateral sclerosis), a debilitating disease that ultimately claims the life of anyone who suffers with it. «Read the rest of this article»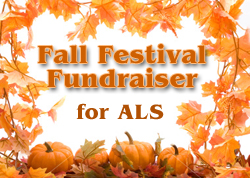 Clarksville, TN – In honor of our Dad "Truman D Wood Sr" who was diagnosed with ALS (Lou Gehrig's Disease) in September 2009, we are having our final fundraiser event this Saturday, October 9th from 7:30am until 4:00pm at 650 Providence Blvd (Vacation Motel Parking Lot) before the Walk to Defeat ALS in Nashville on October 30th.
We have a lot of fundraiser items scheduled that day for raffle like a 60 minute massage donated by Hillcrest Chiropractic who is a sponsor/supported of Paw Paw's Hope, hand made jewelry, home interior candles, arts & crafts, Mary Kay products, handmade hair bows, yard sale items, raffle of wooden cupcake stand, home made jelly, hotdogs, nachos, chili, drinks, lemonade, popcorn & peanuts, wrist bands with Paw Paw's Hope on them for purchase with donation.
All proceeds going towards the research and cure of ALS
For more information contact Diane Wood Turner @ 931-216-5940 or Heather Ashby Shumake at 931-216-0684 or email: