Topic: American Diabetes Association
Dallas, TX – For the first time, the American Lung Association, the American Diabetes Association (ADA), and the American Heart Association (AHA) have come together to raise an important alert about the dangers of influenza (flu) for people with chronic health conditions, including diabetes, heart disease and lung diseases such as asthma and COPD.
«Read the rest of this article»

Boston, MA – From how people test their glucose levels to how long they can expect to live, almost everything has changed over the past 50 years for Americans with diabetes. A special symposium held at the American Diabetes Association's 75th Scientific Sessions features a look back at what physicians and researchers have learned and how the lives of patients have changed during the past five decades.
"There are things that have happened over the past 50 years that clearly make life a lot better for people," said Fred Whitehouse, MD, Division Head Emeritus at the Henry Ford Health System in Detroit, who has been treating people with diabetes for just as long. «Read the rest of this article»
Nashville, TN – The senior community is invited to enjoy free admission to the Nashville Zoo courtesy of Cigna-HealthSpring. The biannual Senior Day scheduled for Wednesday, June 3rd offers adults ages 65 and older complimentary Zoo admission along with parking validation and a $5.00 concessions voucher.
Senior Day activities will take place throughout the Zoo from 9:00am to 4:00pm. The young and young-at-heart can enjoy special keeper talks, rides on the Wild Animal Carousel and unique, interactive encounters with outreach animals along the Zoo paths and in the Jungle Terrace area.
«Read the rest of this article»
"What a beautiful, compelling book! The recipes are at once simple, sensual, and customized for people with diabetes."— MOLLIE KATZEN, author of Moosewood Cookbook
Eating is one of life's greatest pleasures, and comfort foods are designed to embrace and celebrate this pleasure. Unfortunately, many people assume a diagnosis of diabetes means the days of celebrating the foods they love are officially over.
That's why the American Diabetes Association and author Robyn Webb created The American Diabetes Association Diabetes Comfort Food Cookbook. It's filled with favorite recipes customized to meet the dietary needs of people who have diabetes—while still keeping unbelievable flavor. «Read the rest of this article»
A letter to the editor from Newt Williams, a national volunteer advocate of the year for the American Heart Association.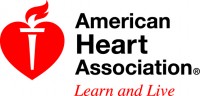 Nashville, TN – Studies show that we tend to underestimate the calories in the foods we eat. We also tend to eat out or order take-out a lot more these days. That's why it's so important that we have adequate information on menus and menu boards to make informed food and beverage choices.
Menu labeling is an inexpensive, common-sense measure that tells us what's in the foods offered. It lets US make the choice. Without it, we're eating blind.
«Read the rest of this article»
November is American Diabetes Month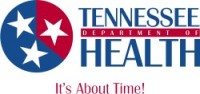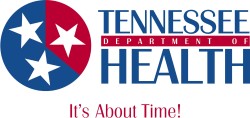 Nashville, TN – Diabetes takes the lives of more Americans every year than breast cancer and AIDS combined, according to the American Diabetes Association. But with a healthy eating plan and regular exercise, people may reduce their risk for diabetes. As part of November's observance of American Diabetes Month, the Tennessee Department of Health is reminding Tennesseans of free tools and tips available from Get Fit Tennessee to help reduce the risk for diabetes and its complications by improving nutrition and increasing physical activity.
"With more than an estimated 500,000 Tennesseans living with diabetes, it has become an alarming epidemic in our state," said Health Commissioner Susan R. Cooper, MSN, RN. "The good news is that most cases of Type 2 diabetes are preventable with good nutrition and regular physical activity." «Read the rest of this article»