Topic: Amino Acids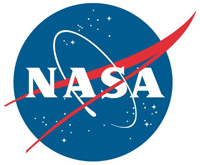 Pasadena, CA – Where did life first form on Earth? Some scientists think it could have been around hydrothermal vents that may have existed at the bottom of the ocean 4.5 billion years ago.
In a new paper in the journal Astrobiology, NASA scientists at the Jet Propulsion Laboratory describe how they mimicked possible ancient undersea environments with a complex experimental setup.
They showed that under extreme pressure, fluid from these ancient seafloor cracks mixed with ocean water could have reacted with minerals from the hydrothermal vents to produce organic molecules – the building blocks that compose nearly all life on Earth.
«Read the rest of this article»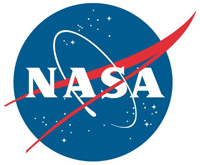 Greenbelt, MD – Fortunately for NASA scientists today, Apollo-era leaders had the foresight to save much of the 842 pounds (382 kilograms) of Moon soil and rocks retrieved by NASA astronauts 50 years ago for future generations. They figured new crops of scientists, using instruments of their time, would be able to probe the samples with unprecedented rigor.
Now, the future that Apollo-era scientists envisioned has come. Their successors, many of whom weren't even born when the last astronauts scooped up the Moon samples they'll now be probing in their labs, are ready to take a giant leap towards answering long-standing questions about the evolution of our solar system.
«Read the rest of this article»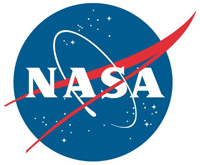 Pasadena, CA – New kinds of organic compounds, the ingredients of amino acids, have been detected in the plumes bursting from Saturn's moon Enceladus. The findings are the result of the ongoing deep dive into data from NASA's Cassini mission.
Powerful hydrothermal vents eject material from Enceladus' core, which mixes with water from the moon's massive subsurface ocean before it is released into space as water vapor and ice grains. The newly discovered molecules, condensed onto the ice grains, were determined to be nitrogen- and oxygen-bearing compounds.
«Read the rest of this article»
NASA Jet Propulsion Laboratory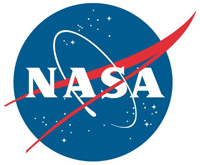 Pasadena, CA – Scientists have reproduced in the lab how the ingredients for life could have formed deep in the ocean 4 billion years ago. The results of the new study offer clues to how life started on Earth and where else in the cosmos we might find it.
Astrobiologist Laurie Barge and her team at NASA's Jet Propulsion Laboratory in Pasadena, California, are working to recognize life on other planets by studying the origins of life here on Earth. Their research focuses on how the building blocks of life form in hydrothermal vents on the ocean floor.
«Read the rest of this article»
NASA's Ames Research Center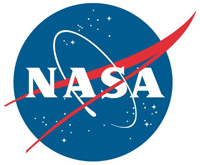 Mountain View, CA – When we think of sugar, it's in the form of a holiday sweet or a reason to head back to gym after New Year's Eve — we don't usually think of the complex varieties that form the structural backbones of our very genetic code. And we certainly don't think of sugar floating around in the vast darkness of space.
New research suggests that the sugar molecule that puts the "D" in DNA — 2-deoxyribose — could exist in the far reaches of space. A team of NASA astrophysicists were able to create DNA's sugar in laboratory conditions that mimic interstellar space.
«Read the rest of this article»
Hypertension Journal Report
Dallas, TX – An international study suggests other aspects of the diet may not offset the harmful effect of sodium on blood pressure. The study, published in the American Heart Association's journal Hypertension, also reaffirms the need for widespread sodium reduction in the food supply.
Researchers reviewed data on sodium intake and intake of 80 nutrients, such as proteins, fats, vitamins, minerals and amino acids, that may relate to blood pressure in 4,680 women and men (ages 40-59) in Japan, People's Republic of China, the United Kingdom and the United States participating in the INTERMAP study.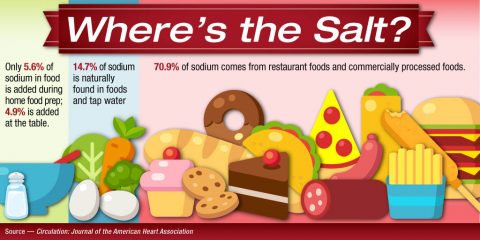 «Read the rest of this article»
Written by Andrew Good
NASA's Jet Propulsion Laboratory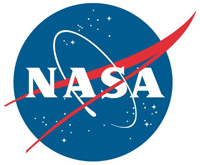 Pasadena, CA – A simple chemistry method could vastly enhance how scientists search for signs of life on other planets.
The test uses a liquid-based technique known as capillary electrophoresis to separate a mixture of organic molecules into its components. It was designed specifically to analyze for amino acids, the structural building blocks of all life on Earth.
The method is 10,000 times more sensitive than current methods employed by spacecraft like NASA's Mars Curiosity rover, according to a new study published in Analytical Chemistry. The study was carried out by researchers from NASA's Jet Propulsion Laboratory, Pasadena, California.
«Read the rest of this article»
Written by Elizabeth Landau
NASA's Jet Propulsion Laboratory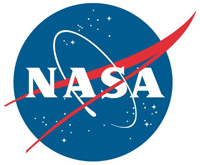 Pasadena, CA – If you were looking for the signatures of life on another world, you would want to take something small and portable with you. That's the philosophy behind the "Chemical Laptop" being developed at NASA's Jet Propulsion Laboratory in Pasadena, California: a miniaturized laboratory that analyzes samples for materials associated with life.
"If this instrument were to be sent to space, it would be the most sensitive device of its kind to leave Earth, and the first to be able to look for both amino acids and fatty acids," said Jessica Creamer, a NASA postdoctoral fellow based at JPL.
«Read the rest of this article»
Written by Bill Steigerwald
NASA's Goddard Space Flight Center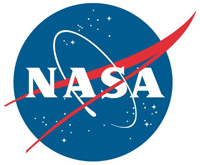 Greenbelt, MD – While the origin of life remains mysterious, scientists are finding more and more evidence that material created in space and delivered to Earth by comet and meteor impacts could have given a boost to the start of life.
Some meteorites supply molecules that can be used as building blocks to make certain kinds of larger molecules that are critical for life.
Researchers have analyzed carbon-rich meteorites (carbonaceous chondrites) and found amino acids, which are used to make proteins.
«Read the rest of this article»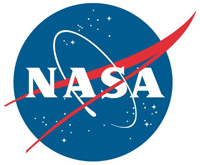 Washington, D.C. – It's like deja vu. Another asteroid is paying a visit to the Earth-Moon system.
Asteroids have been a hot topic since February 15th  when one small asteroid exploded over Russia and another larger one, 2012 DA14, made a record setting close approach to Earth on the same day. This time the interloper is 1998 QE2, a potentially hazardous asteroid 2.7 km in diameter.  Astronomers are preparing to study the space rock as it harmlessly passes by on May 31st.
«Read the rest of this article»