Topic: angels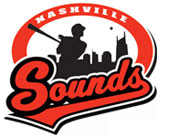 Nashville, TN – Nashville Sounds starting pitcher Johnny Hellweg was named the Pacific Coast League Pitcher of the Year on Wednesday afternoon by the league office.
Hellweg has turned in an outstanding season during his first year at the Triple-A level. The fireballer is 11-5 with a 3.16 ERA (42er/119.2ip) in 22 starts for the Sounds this season.
The 24-year-old ranks 2nd in the PCL in ERA and is tied for 2nd in wins, while leading the circuit in winning percentage (.688) and opponents average (.226).
«Read the rest of this article»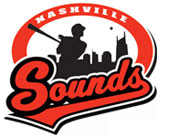 Nashville, TN – The Nashville Sounds return to Greer Stadium this Tuesday, May 7th, for their third homestand of the season: an eight-game stretch in which the team welcomes the Fresno Grizzlies (San Francisco Giants affiliate) for four games spanning May 7th-10th, and the Sacramento River Cats (Oakland A's affiliate) from May 11th-14th.
Highlighting the homestand's worth of promotions will be two fireworks extravaganzas, one BURGER KING Throwback Thursday when fans can enjoy $2.00 concession items, two Education Days, and the first of six Trevecca Nazarene University FAITH NIGHTS®.
«Read the rest of this article»
Nashville, TN – The Nashville Sounds – the Triple-A affiliate of the Milwaukee Brewers – have announced their tentative Opening Day 25-man roster, a group highlighted by the Brewers' 2012 minor league player and pitcher of the year, nine returning players from the 2012 squad, and eight members of Milwaukee's 40-man roster.
Well-decorated first baseman Hunter Morris advances to Nashville after an outstanding 2012 campaign at Double-A Huntsville, where he netted Southern League MVP honors, a minor league Gold Glove Award, and was named the Brewers' Robin Yount Performance Award winner as the organization's player of the year.
«Read the rest of this article»
Do you have a Guardian Angel? What do angels look like? What do they sound like? Have you ever seen an angel? Can you believe in God and not believe in angels? Can you believe in angels and not believe in God? The questions are endless. The answers are many and varied.
What many people know about angels, they know from the Bible and other religious texts, others from the angels themselves. They are messengers of God and assigned to watch over us and protect us. Their message is pure love. They appear, disappear, and reappear in our lives, sometimes on a daily basis. Many have physically seen and heard angels, while others have only sensed their presence. They are spiritual, heavenly beings that are sent to us in times of need. They guide and direct our lives, but can not intervene because of our free will; but they will come in an emergency or crisis situation. Yet, if we ask for their help, they are immediately present. But we must ask. Angels are not to be worshiped or prayed to, but can be prayed for. In his book Angels, God's Secret Agents (c.1994, World Publishing, pg 33) Billy Graham states "Moreover, we should not confuse angels, whether visible or invisible, with the Holy spirit, the third person of the Trinity and Himself God" and "Angels are mightier than men, but they are not gods and they do not possess the attributes of the Godhead". He goes on to say "We can be sure, however, that there is no contradiction or competition between God the Holy Spirit and God's command of the angelic hosts."
In our ever-changing world, the angels have kept up with us. «Read the rest of this article»
G.H.O.S.T. hosted creepy thrills and a fun night full of treats without tricks. Austin Peay State University student organizations and departments opened the campus to the community to give parents, and children the chance to have a safe time while trick or treating. Students stood in the twilight hours of the fading October sun, dressed in various costumes with spectacular organizational displays.
Some organizations such as the Gay-Straight Alliance (GSA), and Chi Epsilon Mu had costume themes. Those two groups chose vampires and pirates, respectively. Chi Epsilon Mu won the first place prize for their two-story pirate ship playhouse display, allowing members to man the tables, and the vessel in true ship-man teamwork.
G.H.O.S.T., a long-stranding tradition at Austin Peay State University, stands for Greater Halloween Options for Safe Trick or Treating, and is presented annually by the SGA on the last Sunday before Halloween between the hours of 4:30 pm to 7:00 pm. «Read the rest of this article»