Topic: Antarctic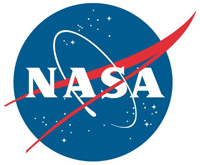 Washington, D.C. – But a neighboring shield may have helped our planet retain its atmosphere and eventually go on to develop life and habitable conditions. That shield was the Moon, says a NASA-led study in the journal Science Advances.
"The Moon seems to have presented a substantial protective barrier against the solar wind for the Earth, which was critical to Earth's ability to maintain its atmosphere during this time," said Jim Green, NASA's chief scientist and lead author of the new study. "We look forward to following up on these findings when NASA sends astronauts to the Moon through the Artemis program, which will return critical samples of the lunar South Pole."
«Read the rest of this article»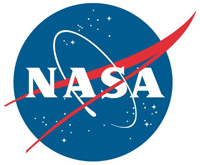 Pasadena, CA – NASA says observations from 11 satellite missions monitoring the Greenland and Antarctic ice sheets have revealed that the regions are losing ice six times faster than they were in the 1990s.
If the current melting trend continues, the regions will be on track to match the "worst-case" scenario of the Intergovernmental Panel on Climate Change (IPCC) of an extra 6.7 inches (17 centimeters) of sea level rise by 2100.
«Read the rest of this article»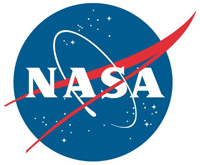 Greenbelt, MD – For eleven years from 2009 through 2019, the planes of NASA's Operation IceBridge flew above the Arctic, Antarctic and Alaska, gathering data on the height, depth, thickness, flow and change of sea ice, glaciers and ice sheets.
Designed to collect data during the years between NASA's two Ice, Cloud, and land Elevation Satellites, ICESat and ICESat-2, IceBridge made its final polar flight in November 2019, one year after ICESat-2's successful launch.
As the team and planes move on to their next assignments, the scientists and engineers reflected on a decade of IceBridge's most significant accomplishments.
«Read the rest of this article»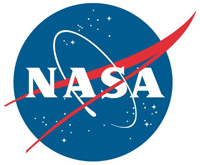 Pasadena, CA – The Greenland Ice Sheet is rapidly melting, having lost 3.8 trillion tons of ice between 1992 and 2018, a new study from NASA and the European Space Agency (ESA) finds. The study combined 26 independent satellite datasets to track global warming's effect on Greenland, one of the largest ice sheets on Earth, and the ice sheet melt's impact on rising sea levels.
The findings, which forecast an approximate 3 to 5 inches (70 to 130 millimeters) of global sea level rise by 2100, are in alignment with previous worst-case projections if the average rate of Greenland's ice loss continues.
«Read the rest of this article»
NASA Headquarters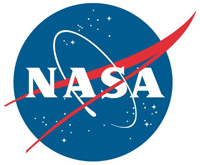 Washington, D.C. – Earth's global surface temperatures in 2018 were the fourth warmest since 1880, according to independent analyses by NASA and the National Oceanic and Atmospheric Administration (NOAA).
Global temperatures in 2018 were 1.5 degrees Fahrenheit (0.83 degrees Celsius) warmer than the 1951 to 1980 mean, according to scientists at NASA's Goddard Institute for Space Studies (GISS) in New York. Globally, 2018's temperatures rank behind those of 2016, 2017 and 2015. The past five years are, collectively, the warmest years in the modern record.
«Read the rest of this article»
NASA's Goddard Space Flight Center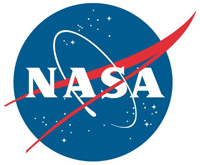 Greenbelt, MD – NASA's Operation IceBridge on Wednesday, November 7, flew over an iceberg that is three times the size of Manhattan – the first time anyone has laid eyes on the giant iceberg, dubbed B-46 by the U.S. National Ice Center, that broke off from Pine Island Glacier in late October.
Wednesday's flight plan took the IceBridge team over Pine Island Glacier as part of the long-running campaign to collect year-over-year measurements of sea ice, glaciers, and critical regions of Earth's ice sheets. As NASA's DC-8 flew its pre-determined flight pattern, the new iceberg that calved in late October also came into view.
«Read the rest of this article»
NASA Headquarters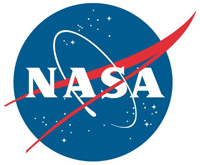 Washington, D.C. – A joint U.S./German space mission to track the continuous movement of water and other changes in Earth's mass on and beneath the planet's surface successfully launched at 12:47pm PDT (2:47pm CDT) Tuesday, May 22nd, 2018 from the California coast.
The twin spacecraft of the Gravity Recovery and Climate Experiment Follow-On (GRACE-FO), a joint NASA/German Research Centre for Geosciences (GFZ) mission, lifted off on a SpaceX Falcon 9 rocket from Space Launch Complex 4E at Vandenberg Air Force Base in California, sharing their ride into space with five Iridium NEXT communications satellites.
«Read the rest of this article»
Written by Pat Brennan
NASA's Jet Propulsion Laboratory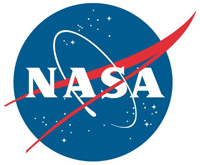 Pasadena, CA – A NASA study based on an innovative technique for crunching torrents of satellite data provides the clearest picture yet of changes in Antarctic ice flow into the ocean. The findings confirm accelerating ice losses from the West Antarctic Ice Sheet and reveal surprisingly steady rates of flow from its much larger neighbor to the east.
The computer-vision technique crunched data from hundreds of thousands of NASA-U.S. Geological Survey Landsat satellite images to produce a high-precision picture of changes in ice-sheet motion.
«Read the rest of this article»
NASA's Goddard Space Flight Center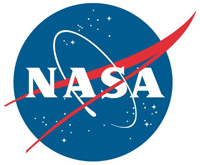 Greenbelt, MD – The rate of global sea level rise has been accelerating in recent decades, rather than increasing steadily, according to a new study based on 25 years of NASA and European satellite data.
This acceleration, driven mainly by increased melting in Greenland and Antarctica, has the potential to double the total sea level rise projected by 2100 when compared to projections that assume a constant rate of sea level rise, according to lead author Steve Nerem. Nerem is a professor of Aerospace Engineering Sciences at the University of Colorado Boulder, a fellow at Colorado's Cooperative Institute for Research in Environmental Sciences (CIRES), and a member of NASA's Sea Level Change team.
«Read the rest of this article»
Written by Samson Reiny
NASA's Earth Science News Team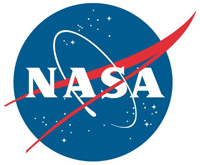 Washington, D.C. – For the first time, scientists have shown through direct observations of the ozone hole by a satellite instrument, built by NASA's Jet Propulsion Laboratory in Pasadena, California, that levels of ozone-destroying chlorine are declining, resulting in less ozone depletion.
Measurements show that the decline in chlorine, resulting from an international ban on chlorine-containing human-produce chemicals called chlorofluorocarbons (CFCs), has resulted in about 20 percent less ozone depletion during the Antarctic winter than there was in 2005 — the first year that measurements of chlorine and ozone during the Antarctic winter were made by NASA's Aura satellite.
«Read the rest of this article»