Topic: APSU Athletic Hall of Fame

Brentwood, TN – For just the third time in league history, a pair of teammates have been named Ohio Valley Conference Player and Freshman of the Year, with Terry Taylor and Jordyn Adams earning two of the league's top honors.
«Read the rest of this article»
Written by Brad Kirtley
APSU Sports Information Director Emeritus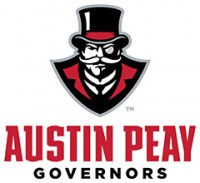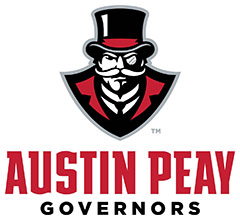 Clarksville, TN – Brad Kirtley, who was Austin Peay's Sports Information Director from 1984-2016 and is himself a Hall of Fame inductee, takes a look back at this year's Hall of Fame inductees, beginning with Terrence Holt…
It was the final game of the 2007 season. The Governors seemingly had the road contest in hand, leading 17-10 at Murray State late into the fourth quarter after forcing eight turnovers.
But the Racers avoided mistakes for one of the few times all day and drove 80 yards to tie the game with a little more than two minutes left. The home team certainly would have the momentum if overtime occurred, especially with some of the Govs' offensive personnel hampered by injury.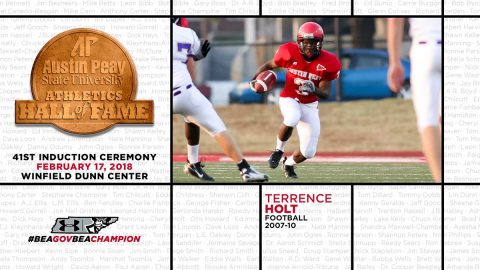 «Read the rest of this article»
APSU Sports Information

Clarksville, TN – An era of unprecedented success at Austin Peay came to a close this morning.
After 27 years on the sidelines, Dave Loos has called it a career as Austin Peay men's basketball coach, bringing to an end a tenure marked by integrity, ingenuity and achievement.
"The takeaway for me today is how proud I am of the things we accomplished," Loos said during Monday's press conference. "The thing I'm celebrating is that we helped make a lot of young people better. We helped them better themselves in the classroom. The game-changer is a college degree, and that's the thing we really emphasized—getting the diploma and growing as a person."
«Read the rest of this article»
APSU Sports Information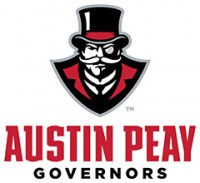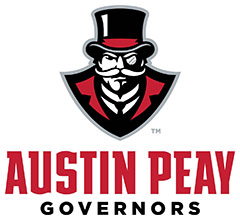 Clarksville, TN – Four Austin Peay State University athletic legends were enshrined in the APSU Athletics Hall of Fame, Saturday, during a breakfast ceremony in the Dunn Center front lobby.
Chelsea Harris, the greatest women's golfer in program history; Drake Reed, an all-time great who conquered the OVC during one of the most dominant eras of APSU basketball; and Ron Sebree, a vaunted lineman for the 1977 Ohio Valley Conference football team, were inducted along with the late Tom Lincoln, a star on the hardwood and the gridiron in the late 1940s, who was this year's Honors category recipient.
They became the 115th, 116th, 117th and 118th members of the APSU Athletic Hall of Fame.
«Read the rest of this article»
APSU Sports Information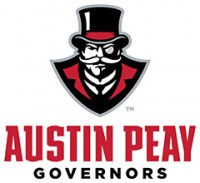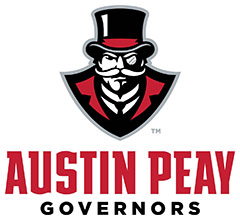 Clarksville, TN – Austin Peay was fortunate things didn't work out for Rowdy Hardy at his first college baseball stop
After one redshirt year at Ole Miss, Hardy elected to transfer to Jackson State Community College, where he pitched for former Gov Steve Cornelison and led the conference in innings pitched.
At that point, Austin Peay set its sights on the durable hurler— then-APSU head coach Gary McClure always had a penchant for lefties. But not even McClure could not have envisioned what the 6-2 slender slinger was going to accomplish during the next three seasons and in the process earn the distinction of becoming a member of APSU's Athletics Hall of Fame.
«Read the rest of this article»
Austin Peay Sports Information

Auburn, AL – While many PGA golfers will be across the ocean at St. Andrews for the British Open this weekend, former Austin Peay State University golf standout Grant Leaver will be participating in the Barbasol Championship, to be played at the Auburn University Golf Club.
«Read the rest of this article»
Written by Brad Kirtley
APSU Sports Information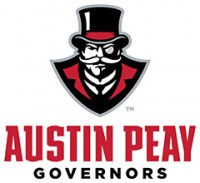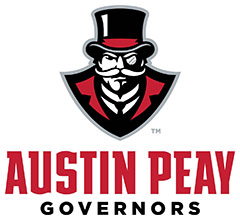 Clarksville, TN – When Bob Bradley arrived on campus back in 1958 from nearby Todd County (KY), he was a member of what most considered Dave Aaron's "greatest freshmen class," a group that also included Jim Stewart (a member of the University's Athletics Hall of Fame who later went on to a long major league baseball career); Roger Davis, whom Bradley competed against in high school; John Camp; Jim Henderson; Tommy Phillips and Freddy Overton.
The 6-foot-6 Bradley and his freshmen teammates lived up to the billing. Playing in an era when freshmen were unable to compete at the varsity level, they played away from the spotlight, but used that time to develop chemistry that would prove essential over the next three seasons.
«Read the rest of this article»
APSU Sports Information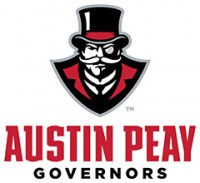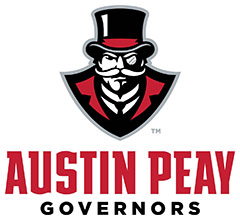 Clarksville, TN – One of the greatest golfers in the Governors illustrious history plus a former football standout who returned to his alma mater to help coach the program to its only Ohio Valley Conference title have been selected to Austin Peay State University Athletics Hall of Fame.
In addition, a former superb basketball player from Austin Peay's small college era was selected to the Hall of Fame as part of it Honors category.
Grant Leaver, a two-time All-Ohio Valley Conference honoree who won five individual championships and played in the 2008 NCAA East Regional; Ed Bunio, a two-way player who was an All-OVC offensive tackle for the 1964 8-1-1 club and later was the architect for 1977 Governors' championship defense, have been elected to APSU Athletics Hall of Fame. Meanwhile, Bob Bradley, who was a key member of two College Division NCAA teams in 1960-61, was chosen as this year's honors inductee.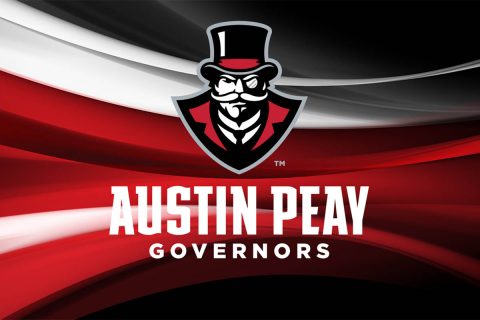 «Read the rest of this article»

Tempe, AZ – It was a bitter sweet day for Austin Peay State University men's golf team, Saturday. The Governors failed to qualify for the NCAA Championships but senior Dustin Korte did.
Korte shot a final-round 1-under 69 for a three-day 6-under 204 to finish eight individually at the Tempe Division I Golf Regional. He earned the NCAA Championship invitation, May 28th-June 2nd at the Capital City Club/Crabapple Course in Atlanta, GA, by recording the best individual score exclusive of the five qualifying regional teams.
«Read the rest of this article»
APSU Sports: Austin Peay Men's Football

Clarksville, TN – It was only fitting Preston Gilbreath received the 2012 Bonnie Sloan Courage Award earlier this week at the National Football Foundation Middle Tennessee Chapter Awards banquet.
«Read the rest of this article»