Written by Brad Kirtley
APSU Sports Information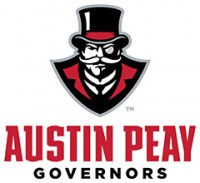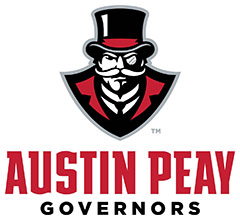 Clarksville, TN – When Bob Bradley arrived on campus back in 1958 from nearby Todd County (KY), he was a member of what most considered Dave Aaron's "greatest freshmen class," a group that also included Jim Stewart (a member of the University's Athletics Hall of Fame who later went on to a long major league baseball career); Roger Davis, whom Bradley competed against in high school; John Camp; Jim Henderson; Tommy Phillips and Freddy Overton.
The 6-foot-6 Bradley and his freshmen teammates lived up to the billing. Playing in an era when freshmen were unable to compete at the varsity level, they played away from the spotlight, but used that time to develop chemistry that would prove essential over the next three seasons.
Bradley became a significant component for a team that won Volunteer State Athletic Conference (VSAC) Western Division titles three straight seasons and the VSAC tourney title in 1959-60. In three seasons, the rangy Bradley was a member of Govs teams that combined to go 58-24.
The 1958-59 Governors finished 14-10 and won the VSAC Western Division. In the first round of the VSAC tournament, Bradley poured in 19 points in the victory against Union before the Govs bowed out in the semifinals. Bradley earned VSAC all-tourney honors.
That same season Bradley built a reputation as someone who could and would storm the boards. In fact, he set the APSU single-game rebounding record with 27 in the season opener—it was broken by Greg Kinman (28 rebounds) 12 years later in 1970-71.
The 1959-60 team was perhaps Aaron's best and certainly the deepest. It not only won the VSAC Western Division regular-season championship but the tourney title as well. In the opener the Govs led by 26 at halftime against Bethel and Bradley ended with 20 points and 22 rebounds. In a win against Chattanooga, Bradley had 28 points and 19 rebounds.
Two games later he pulled down 21 rebounds. Overall he averaged 12.5 points and 10.7 rebounds per game as a junior—one of five Governors in history to average more than 10 rebounds per game in a single season.
The team finished the regular season with an 18-4 record, including a 10-0 VSAC mark. Bradley again was named All-VSAC and he was one of the leaders as the Govs swept to the VSAC tourney title, with Bradley again earning VSAC all-tourney honors.
That 1959-60 group, which finished 22-5 and was only the fourth team in school history to achieve 20 victories, advanced to NCAA South Central Regional title game before losing to Kentucky Wesleyan. Bradley was chosen to the all-region team for his superb performance.
With Aaron's "greatest freshmen class" now seniors, much was expected of the Governors in 1960-61…and they didn't disappoint. Midway through the season Bradley recorded a 20-20 game with 20 points and 21 rebounds versus Arkansas State and later scored 25 in a road win at Arkansas State.
The Governors finished the regular season with an 18-7 record and swept to the VSAC Western crown with a 9-1 record. Bradley was named honorable mention all-VSAC.
The Governors again advanced to the VSAC tourney title game, but this time lost to David Lipscomb, 72-66. Bradley was selected All-VSAC and VSAC all-tournament.
That loss, however, didn't prevent the Govs from gaining a second straight NCAA Regional bid, this time played at Austin Peay. In the first game, Bradley scored 16 points in the Govs' 77-69 win against Chattanooga and then the Govs knocked off Belmont Abbey, 70-63, for the title. It was the second straight year Austin Peay defeated Belmont Abbey in regional play—Belmont Abbey was coached by legendary Al McGuire, who later went on to lead Marquette to an NCAA title.
From there the Govs advanced to the NCAA Elite Eight, losing to Mount Saint Mary, 96-78. That ended a season that saw the Governors finish 22-9 overall—the first time in program history that saw consecutive 20-victory seasons. Bradley completed his final season averaging 11.3 points and 8.6 rebounds per outing.
After graduating from APSU, Bradley spent 30 years as a high school and elementary schools educator and coach in Kentucky and Illinois.
Bradley is one of a trio of former Governors who will be inducted into APSU Athletics Hall of Fame this weekend. Bradley will enter from APSU's Honors category, a category established in 2013 that recognizes those former student-athletes from at least 50 years ago who might have been overlooked for such honors earlier in their respective careers.
He along with Ed Bunio and Grant Leaver will be honored in a breakfast, 9:00am, Saturday, breakfast ceremony. They also will be introduced during halftime ceremonies of the Governors' contest with Southeast Missouri. They will become the 108th, 109th, 110th members of APSU's Athletic Hall of Fame.