Topic: Association of Zoos and Aquariums
Nashville, TN – Nashville Zoo is beginning plans to relocate three, female elephants living at the Zoo to new homes. The move will enable the Zoo to create a barn that can support new elephant management requirements.
"We are planning to have elephants in the future of Nashville Zoo," Zoo President Rick Schwartz said. "First, though, we need to relocate our elephants and begin making plans for a state-of-the-art facility for our African expansion. We place the highest priority on the well being of each animal in our care. Now is a good time to move the elephants while the weather is in our favor."
«Read the rest of this article»
Nashville, TN – Nashville Zoo is seeking volunteers for FrogWatch USA, an amphibian monitoring program sponsored by the Association of Zoos and Aquariums (AZA). The Zoo will be holding a training session on Saturday, February 7th at 1:00pm.
Tennessee is home to 21 native species of amphibians, however many are threatened with extinction.
FrogWatch USA gets citizens directly involved in gathering information that can lead to practical and workable ways to stop amphibian decline.
«Read the rest of this article»
Nashville, TN – Nashville Zoo is excited to announce the addition of Komodo Dragons to its animal collection. Known as the largest lizard in the world, they can be seen on exhibit in the Unseen New World.
"Komodo dragons are highly intelligent, complex animals that evoke a natural curiosity and are beloved by zoogoers," said Rick Schwartz, Nashville Zoo president. "We are excited to give our guests the opportunity to discover this fascinating species."
The two lizards, both female, hatched at the Los Angeles Zoo in August 2013.
«Read the rest of this article»
Nashville, TN – Old Man Winter is making an unseasonal appearance this summer at Nashville Zoo's Ice Day. The annual event that refreshes guests and animals with cool activities and icy treats takes place Saturday, July 26th, 9:00am–4:00pm.
With the temperature near triple digits, Ice Day is welcomed relief for Middle Tennesseans.
Activities include ice cream eating contests, inflatable water slide, samples from Blue Bell Ice Cream, and make-your-own ice treat station.
«Read the rest of this article»
Nashville, TN – Nashville Zoo is pleased to present Keepers of the Wild, an evening lecture with wildlife photographer Christian Sperka on Thursday, June 5th at 6:00pm. The presentation featuring Sperka's images will take place in the Zoo's Croft Center and is free to the public.
Sperka has spent the past two years working as a field guide and wildlife photograph er at the Thanda Private Game Reserve in Northern Kwazulu Natal, South Africa. His lecture will focus on the conservation efforts and challenges of a private game reserve in South Africa and the rising threat to Africa's rhino population. «Read the rest of this article»
Nashville, TN – Australia's most famous residents will make their debut in a new habitat opening at Nashville Zoo on Saturday, September 14th. Kangaroo Kickabout will give guests the opportunity to enter the home of 18 red kangaroos.
"We are very excited about the opening of Kangaroo Kickabout, our first major animal exhibit to open since Flamingo Lagoon in 2010," said Rick Schwartz, Zoo President. "Like our Lorikeet Landing and Critter Encounter exhibits, the Kickabout gives visitors the unique opportunity to interact with our animals."
«Read the rest of this article»
A Special Anniversary Edition and World Oceans Day Events Will Commemorate 50 Years of Fun with Dr. Seuss's Famous Fish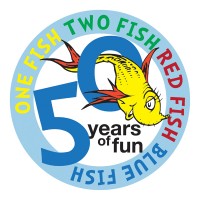 NEW YORK, NY  — In honor of 50 years of Dr. Seuss's One Fish, Two Fish, Red Fish, Blue Fish entertaining children around the world, Random House Children's Books, Dr. Seuss Enterprises, The Ocean Project, and the Association of Zoos and Aquariums (AZA) are partnering to celebrate World Oceans Day, held annually on June 8th. Seventy-five AZA accredited zoos and aquariums across the country, and more than 600 Ocean Project partners worldwide will host fun-filled family events inspired by One Fish, Two Fish, Red Fish, Blue Fish, with the goal of teaching children about our ocean's great diversity of life and the important things we can all do to protect our shared world ocean. «Read the rest of this article»