Nashville, TN – Nashville Zoo is seeking volunteers for FrogWatch USA, an amphibian monitoring program sponsored by the Association of Zoos and Aquariums (AZA). The Zoo will be holding a training session on Saturday, February 7th at 1:00pm.
Tennessee is home to 21 native species of amphibians, however many are threatened with extinction.
FrogWatch USA gets citizens directly involved in gathering information that can lead to practical and workable ways to stop amphibian decline.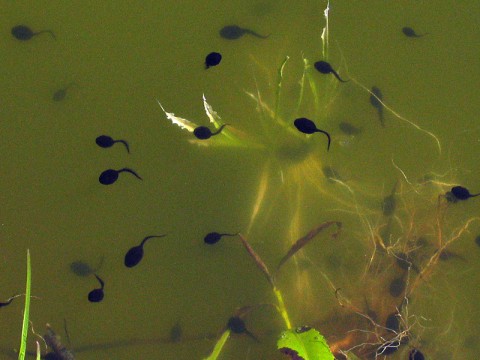 The program relies on volunteers to collect and report information about wetlands and frog and toad populations in their area.
FrogWatch volunteers must participate in a training session and commit to monitor a site for at least three minutes once a week throughout the breeding season. Volunteers do not have to be a frog or toad expert. This program is free and open to individuals or families.
The volunteer training session will be held Saturday, February 7th at 1:00pm at Nashville Zoo. To register, contact Julie Eperjesi, onsite programs manager, at or 615.833.1534 ext. 141.
About the Nashville Zoo
Nashville Zoo is accredited by the prestigious Association of Zoos and Aquariums, assuring the highest standards of animal care and husbandry.  Attracting more than 830,000 visitors annually, the Zoo is considered one of the top things to do in Nashville. The Zoo is a non-profit organization located at 3777 Nolensville Pike and is open every day except Thanksgiving, Christmas and New Year's Day.
The mission of Nashville Zoo is to inspire a culture of understanding and discovery of our natural world through conservation, innovation and leadership.
For more information about Nashville Zoo, call 615.833.1534 or visit www.nashvillezoo.org