Topic: Asteroid 1998 QE2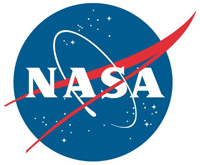 Pasadena, CA – Scientists working with NASA's 230-foot-wide (70-meter) Deep Space Network antenna at Goldstone, CA, have released a second, longer, more refined movie clip of asteroid 1998 QE2 and its moon. The 55 individual images used in the movie were generated from data collected at Goldstone on June 1st, 2013.
Each of the individual images obtained on June 1st, 2013, required about five minutes of data collection by the Goldstone radar. At the time of the observations that day, asteroid 1998 QE2 was about 3.75 million miles (6 million kilometers) from Earth. The resolution is about 125 feet (38 meters) per pixel.
«Read the rest of this article»
Asteroid to Pass by Earth on Friday, May 31st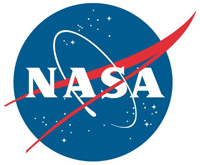 Washington, D.C. – Researchers have found in a sequence of radar images that the approaching asteroid 1998 QE2 has a moon, or rather another asteroid orbiting about it. These images were obtained on the evening of May 29th (May 30th Universal Time) by the 70-meter Deep Space Network antenna at Goldstone, CA, when the asteroid was about 6 million kilometers from Earth.
The preliminary estimate for the size of the asteroid's satellite is approximately 600 meters wide. The asteroid itself is approximately 2.7 kilometers in diameter and has a rotation period of less than four hours.
«Read the rest of this article»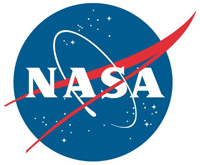 Washington, D.C. – It's like deja vu. Another asteroid is paying a visit to the Earth-Moon system.
Asteroids have been a hot topic since February 15th  when one small asteroid exploded over Russia and another larger one, 2012 DA14, made a record setting close approach to Earth on the same day. This time the interloper is 1998 QE2, a potentially hazardous asteroid 2.7 km in diameter.  Astronomers are preparing to study the space rock as it harmlessly passes by on May 31st.
«Read the rest of this article»
Written by DC Agle
NASA's Jet Propulsion Laboratory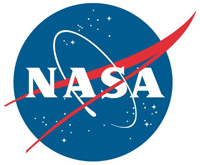 Pasadena, CA – On May 31st, 2013, asteroid 1998 QE2 will sail serenely past Earth, getting no closer than about 3.6 million miles (5.8 million kilometers), or about 15 times the distance between Earth and the moon.
And while QE2 is not of much interest to those astronomers and scientists on the lookout for hazardous asteroids, it is of interest to those who dabble in radar astronomy and have a 230-foot (70-meter) — or larger — radar telescope at their disposal.
«Read the rest of this article»