Topic: Asteroid Belt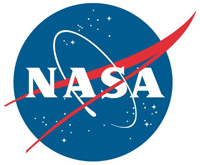 Greenbelt, MD – Look up to the night sky just before dawn, or after dusk, and you might see a faint column of light extending up from the horizon. That luminous glow is the zodiacal light, or sunlight reflected toward Earth by a cloud of tiny dust particles orbiting the Sun.
Astronomers have long thought that the dust is brought into the inner solar system by a few of the asteroid and comet families that venture in from afar.
But now, a team of Juno scientists argues that Mars may be the culprit. They published their finding in a March 9th paper in the Journal of Geophysical Research: Planets.
«Read the rest of this article»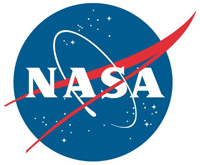 Pasadena, CA – NASA's Psyche mission has passed a critical milestone that moves it a step closer to launch. After an intense review of the mission's progress in building its science instruments and engineering systems, Psyche won clearance to progress into what NASA calls Phase D of its life cycle – the final phase of operations prior to its scheduled launch in August 2022.
Until now, the mission has focused on planning, designing, and building the body of the spacecraft, its solar-electric propulsion system, the three science instruments, electronics, the power subsystem, and the like.
«Read the rest of this article»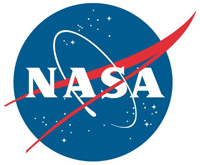 Cleveland, OH – Since the beginning of the space program, people have been captivated by big, powerful rockets—like NASA's Saturn V rocket that sent Apollo to the lunar surface, or the Space Launch System that will produce millions of pounds of thrust as it sends Artemis astronauts back to the Moon.
But what if the most powerful propulsion system in NASA's toolbox produces less than one pound of thrust while reaching speeds of up to 200,000 mph? What if it costs less, carries more, and uses less fuel?
«Read the rest of this article»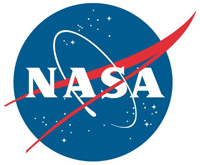 Pasadena, CA – NASA's Dawn spacecraft gave scientists extraordinary close-up views of the dwarf planet Ceres, which lies in the main asteroid belt between Mars and Jupiter. By the time the mission ended in October 2018, the orbiter had dipped to less than 22 miles (35 kilometers) above the surface, revealing crisp details of the mysterious bright regions Ceres had become known for.
Scientists had figured out that the bright areas were deposits made mostly of sodium carbonate – a compound of sodium, carbon, and oxygen.
«Read the rest of this article»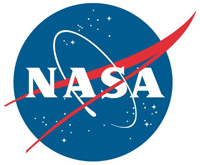 Washington, D.C. – NASA's Lucy mission team is seeing double after discovering that Eurybates, the asteroid the spacecraft has targeted for flyby in 2027, has a small satellite. This "bonus" science exploration opportunity for the project was discovered using images taken by the Hubble Space Telescope's Wide Field Camera 3 in September 2018, December 2019, and January 2020.
Launching in October 2021, Lucy will be the first space mission to study the Trojan asteroids, a population of small bodies orbiting the Sun "leading" and "trailing" Jupiter, at the same distance from the Sun as the gas giant.
«Read the rest of this article»
NASA's Jet Propulsion Laboratory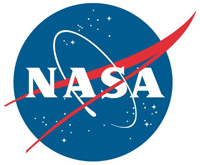 Pasadena, CA – NASA's Dawn mission is drawing to a close after 11 years of breaking new ground in planetary science, gathering breathtaking imagery, and performing unprecedented feats of spacecraft engineering.
Dawn's mission was extended several times, outperforming scientists' expectations in its exploration of two planet-like bodies, Ceres and Vesta, that make up 45 percent of the mass of the main asteroid belt. Now the spacecraft is about to run out of a key fuel, hydrazine. When that happens, most likely between mid-September and mid-October, Dawn will lose its ability to communicate with Earth. It will remain in a silent orbit around Ceres for decades.
«Read the rest of this article»
Written by Francis Reddy
NASA's Goddard Space Flight Center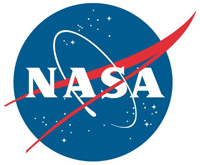 Greenbelt, MD – A team of U.S. astronomers studying the star RZ Piscium has found evidence suggesting its strange, unpredictable dimming episodes may be caused by vast orbiting clouds of gas and dust, the remains of one or more destroyed planets.
"Our observations show there are massive blobs of dust and gas that occasionally block the star's light and are probably spiraling into it," said Kristina Punzi, a doctoral student at the Rochester Institute of Technology (RIT) in New York and lead author of a paper describing the findings. "Although there could be other explanations, we suggest this material may have been produced by the break-up of massive orbiting bodies near the star."
«Read the rest of this article»
Written by Elizabeth Landau
NASA's Jet Propulsion Laboratory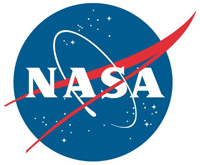 Pasadena, CA – There's no map showing all the billions of exoplanets hiding in our galaxy — they're so distant and faint compared to their stars, it's hard to find them. Now, astronomers hunting for new worlds have established a possible signpost for giant exoplanets.
A new study finds that giant exoplanets that orbit far from their stars are more likely to be found around young stars that have a disk of dust and debris than those without disks. The study, published in The Astronomical Journal, focused on planets more than five times the mass of Jupiter. This study is the largest to date of stars with dusty debris disks, and has found the best evidence yet that giant planets are responsible for keeping that material in check.
«Read the rest of this article»
Written by Ray Villard
Space Telescope Science Institute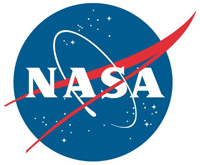 Baltimore, MD – NASA's Hubble Space Telescope helped an international team of astronomers find that an unusual object in the asteroid belt is, in fact, two asteroids orbiting each other that have comet-like features. These include a bright halo of material, called a coma, and a long tail of dust.
Hubble was used to image the asteroid, designated 300163 (2006 VW139), in September 2016 just before the asteroid made its closest approach to the Sun. Hubble's crisp images revealed that it was actually not one, but two asteroids of almost the same mass and size, orbiting each other at a distance of 60 miles.
«Read the rest of this article»
Written by Nick Veronico
NASA's Ames Research Center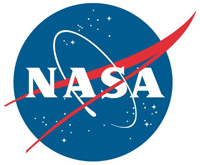 Mountain View, CA – NASA's flying observatory, the Stratospheric Observatory for Infrared Astronomy, SOFIA, recently completed a detailed study of a nearby planetary system. The investigations confirmed that this nearby planetary system has an architecture remarkably similar to that of our solar system.
Located 10.5 light-years away in the southern hemisphere of the constellation Eridanus, the star Epsilon Eridani, eps Eri for short, is the closest planetary system around a star similar to the early sun. It is a prime location to research how planets form around stars like our sun, and is also the storied location of the Babylon 5 space station in the science fictional television series of the same name.
«Read the rest of this article»