Topic: Athletics
Nashville Sounds Baseball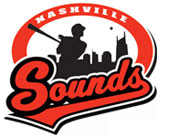 Nashville, TN – The Nashville Sounds defeated the Fresno Grizzlies, 6-2, in front of a packed house of 9,025 fans on Saturday evening at Greer Stadium to gain a split of the four-game series.
With the victory, the Sounds (73-61) pulled back into a tie for the division lead with Memphis, which lost to Sacramento.
Donovan Hand (4-7) won his third consecutive outing for the Sounds by working his first quality start of the year. The right-hander held Fresno to two runs on six hits over six innings while striking out a career-high seven batters.
«Read the rest of this article»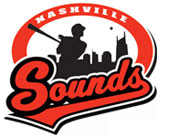 Nashville, TN – After 37 years serving as the Nashville Sounds' ballpark, Greer Stadium will host its final Sounds homestand (#LastCheerAtGreer) beginning on Wednesday, August 20th.
The Sounds continue their playoff push with a pair of four-game series beginning with the Fresno Grizzlies (Triple-A Giants) from August 20th to August 23rd. The second half of the homestand will feature games against the Sacramento River Cats (Triple-A Athletics) from August 24th to August 27th.
«Read the rest of this article»
Austin Peay Sports Information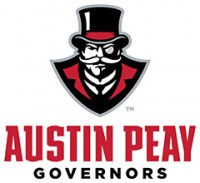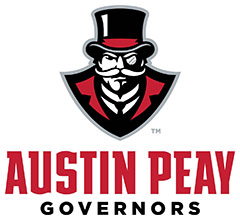 Fairfax, VA –  Six Austin Peay State University student-athletes were named to the 2014 Arthur Ashe, Jr. Sports Scholars Teams as selected by Diverse: Issues In Higher Education magazine.
Senior football defensive lineman Iosua Siliva was named an Arthur Ashe, Jr. Sports Scholar for the third consecutive year. Junior volleyball outside hitter Jada Stotts was selected for the second consecutive year.  In addition, senior soccer forward Tatiana Ariza earned her second honor, adding 2014 to her 2012 selection.
«Read the rest of this article»
APSU Sports Information

Nashville, TN – Catcher P.J. Torres' two-run home run in the seventh inning helped seal an impressive start by Jared Carkuff as Austin Peay State University's baseball team posted a 3-2 Ohio Valley Conference victory against Belmont, Friday afternoon at Rose Park.
«Read the rest of this article»

Clarksville, TN – Austin Peay State University men's cross country team kicks off its 2013 season at the Brooks Memphis Twilight Invitational, hosted by Christian Brothers, with a 9:20pm (CT) start time at Collierville's Mike Rose Soccer Complex.
«Read the rest of this article»
Clarksville, TN – For the second straight year the Emmanuel Family Life Center has opened its doors to the Buddy Ball Basketball tournament. Buddy Ball was formed in 2001 and is under the umbrella of Progressive Directions, Inc.,  a 501c3 nonprofit organization that serves adults and children who are diagnosed with a development disability and/or mental retardation.
Through the years, Buddy Ball has become a community event where athletes, coaches, and volunteers enjoy time with each other during the games. By attending one game, you will realize Buddy Ball is a special kind of league that has made a huge difference in many lives. Buddy Ball moves beyond a sport and becomes an affair of the heart for the athletes and their families, as well as, the buddies and all the volunteers. «Read the rest of this article»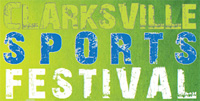 Clarksville, TN – Clarksville Parks and Recreation is kicking off its first-annual Clarksville Sports Festival to be held March 25th-26th, at the Foy Fitness Center located on the campus of Austin Peay State University, with a variety of sports, athletic and outdoor activities for the entire family.
The two-day celebration of sports and athletics in Clarksville and Montgomery County will feature several "zones" that will include not only clinics, demonstrations and interactive areas, but also seminars and even an exposition area where over 25 of Clarksville and Montgomery County's athletic and outdoor clubs and organizations will come together in one location. «Read the rest of this article»
The story and photo galleries are a combined effort by Turner McCullough Jr., Bill Larson and Christine Piesyk.
The Clean Dude. the Baby Bugs. The Bone Crushers. Pinky and the Brains. Peay Brains. Those were just a few of 70 teams competing in the non-traditional and decidedly non-varsity Mud Bowl 2008 at Austin Peay State University on October 2.
Shortly after 4 p.m., as the warming sun sank softly behind the treeline, male, female and co-ed teams gathered at the intramural field for a whole new kind of volleyball: a game played in a foot deep pool of slick, non-spa-like mud, courtesy of the APSU staff and the local Fire Department. The balance of this hilarious, fun-filled afternoon was consumed by rotating volleyball teams playing in a contained mud bowl. The operative word here being M-U-D! MUD! 'nuff said! «Read the rest of this article»

The public is invited to Clarksville Academy Tailgate '08, a pre-game celebration before the CA vs. Cascade game on September 12. The Tailgate Party is held in conjunction with the Canady Field House Ribbon Cutting  ceremony. The Tailgate begins a 5:30 p.m. at the sports complex with the ribbon cutting at 6:30 p.m. Participants can bring their own tailgate picnic or purchase food from the concessions. Concession items including hamburgers, hot dogs, baked beans, chips, drinks and dessert) will be sold either individually or as "plates."

The Fox invites female athletes that will be 18 years old by April 1, 2009, or older to sign-up and tryout for the Clarksville Fox 2009 Women's Full Contact Football Team and become part of one of the best known and highly respected teams in the nation.
The Fox in two years have become a Championship organization and hope to build on that success with the recruitment of new team members.
Rob "Pops" Brown, owner/general manager for the The Clarksville Fox Women's Semi-Pro Football Team said:
"As you already know, the Fox finished up their season as the IWFL Tier Two Division Champions and the youngest women's full contact football team to play for the national Championship in any of the top leagues in women's football. We are very excited about that accomplishment and want to take the next step in 2009 and WIN the 2009 IWFL National Championship. In order to do this, the Fox is starting now with off-season conditioning and taking sign-ups for the team's tryout for the 2009 season." «Read the rest of this article»