Topic: Audi

Nashville, TN – Global leading tire company Hankook Tire is equipping the new Audi RS Q8 with its tires as original equipment. The German car manufacturer's Q-series is characterized by progressive design and pioneering technology.
The Audi Sport vehicle demonstrates the sporting potential of this series with a power rating of 591 horsepower / 590ft-lbs torque, accelerating from 0 to 60 mph in 3.8 seconds.
«Read the rest of this article»
Audi, Subaru, Lexus, Porsche, BMW lead the pack

Yonkers, NY – Consumers don't always have to spend top dollar to get a great car. The Consumer Reports 2016 Brand Report Card reveals mainstream brands like Subaru and Mazda can often deliver as much quality as more opulent luxury brands.
The highest overall brand scores in Consumer Reports' annual indicator of which brands make the best cars went to Audi (80) and Subaru (78). Consumer Reports currently Recommends 100 percent of each brand's models that it has tested. Luxury brands Lexus (76), Porsche (76), and BMW (76) rounded out the top five in CR's rankings.
«Read the rest of this article»
Tennessee State Representative Curtis Johnson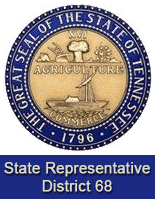 Nashville, TN – The Audi A-7 visited the state capitol and gave rides to State lawmakers. The A-7 is totally hands free driving. It completed a test drive of more than 550 freeway miles from Silicon Valley to Las Vegas with 90 percent of those miles hands free.
Mr. Brad Stertz, Director of Audi's Government Affairs spoke of his company's efforts to put automated cars on the road. As the technology for autonomous vehicles continues to develop, states have found it may be necessary for state and municipal governments to address the potential impacts of these vehicles on the road. Three bills have been filed on the subject in the Tennessee General Assembly this year.
«Read the rest of this article»
Troublesome Q50, QX60 models drop Infiniti 14 spots; Lexus tops rankings

Yonkers, NY – Multi-function, cross-linked infotainment systems and the associated in-car electronics are a growing reliability plague for many brands, according to Consumer Reports 2014 Annual Reliability Survey.
First-year models from Infiniti, Jeep, Fiat, Ram, Cadillac, Ford, and Honda have all seen significant problem rates from infotainment bugs and glitches. Of the 17 problem areas CR asks about in its survey, the category including in-car electronics generated more complaints from owners of 2014 models than for any other category. «Read the rest of this article»
Approximately 2,000 additional jobs to be created
Wolfsburg, Germany – Within the framework of its Strategy 2018 plan, the Volkswagen Group is expanding its industrial footprint in the US. The Board of Directors of Volkswagen Group of America has decided to award the production of the new midsize SUV to the Chattanooga plant in Tennessee.
The Group will be investing a total of approximately US$900 million (€643 million) in the production of a newly developed, seven-passenger SUV, and creating 2,000 additional jobs in the US. About US$600 million (€432 million) will be invested in Tennessee.
«Read the rest of this article»

Yonkers, NY — Luxury brands rule the roost this year as Acura and Audi moved up a few spots to join Lexus with the top three highest scores in Consumer Reports' annual car brand report cards.
A perennial top scorer, Lexus earned the highest marks (79) for the second straight year. Consumer Reports' analysis finds the bulk of its models are usually quiet, comfortable, and fuel-efficient. Lexus was the only brand to achieve an excellent average overall reliability score. «Read the rest of this article»
Audi and Cadillac make major jumps in Rankings

Yonkers, NY – A perfect storm of reliability problems has dropped Ford to next to last among the 28 car brands ranked in Consumer Reports 2012 Annual Auto Reliability Survey, while its luxury brand, Lincoln, placed just a notch higher. The findings were released today before the Automotive Press Association in Detroit.
Only two years ago, Ford was Detroit's poster child for reliability. It cracked the top 10 among brands in Consumer Reports predicted-reliability scores, with more than 90 percent of its models being average or better. This year the top seven spots are all held by Japanese brands. «Read the rest of this article»