Topic: Aurora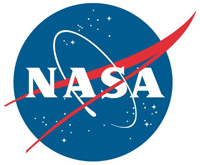 Pasadena, CA – New results from the Ultraviolet Spectrograph instrument on NASA's Juno mission reveal for the first time the birth of auroral dawn storms – the early morning brightening unique to Jupiter's spectacular aurorae.
These immense, transient displays of light occur at both Jovian poles and had previously been observed only by ground-based and Earth-orbiting observatories, notably NASA's Hubble Space Telescope. Results of this study were published March 16th in the journal AGU Advances.
«Read the rest of this article»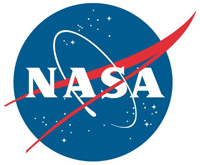 Washington, D.C. – But a neighboring shield may have helped our planet retain its atmosphere and eventually go on to develop life and habitable conditions. That shield was the Moon, says a NASA-led study in the journal Science Advances.
"The Moon seems to have presented a substantial protective barrier against the solar wind for the Earth, which was critical to Earth's ability to maintain its atmosphere during this time," said Jim Green, NASA's chief scientist and lead author of the new study. "We look forward to following up on these findings when NASA sends astronauts to the Moon through the Artemis program, which will return critical samples of the lunar South Pole."
«Read the rest of this article»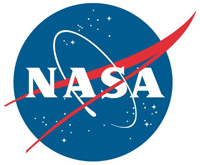 Pasadena, CA – Data from NASA instruments aboard the ESA (European Space Agency) Rosetta mission have helped reveal that comet 67P/Churyumov-Gerasimenko has its own far-ultraviolet aurora.
It is the first time such electromagnetic emissions in the far-ultraviolet have been documented on a celestial object other than a planet or moon. A paper on the findings was released today in the journal Nature Astronomy.
«Read the rest of this article»
Written by Laurie Cantillo / Dwayne Brown
NASA Headquarters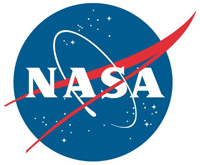 Washington, D.C. – An unexpectedly strong blast from the Sun hit Mars this month, observed by NASA missions in orbit and on the surface.
"NASA's distributed set of science missions is in the right place to detect activity on the Sun and examine the effects of such solar events at Mars as never possible before," said MAVEN Program Scientist Elsayed Talaat, program scientist at NASA Headquarters, Washington, for NASA's Mars Atmosphere and Volatile Evolution, or MAVEN, mission.
The solar event on September 11th, 2017 sparked a global aurora at Mars more than 25 times brighter than any previously seen by the MAVEN orbiter, which has been studying the Martian atmosphere's interaction with the solar wind since 2014.
«Read the rest of this article»
Written by Sarah Frazier
NASA's Goddard Space Flight Center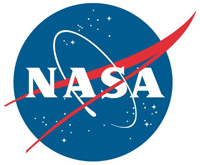 Greenbelt, MD – Our Sun is active: Not only does it release a constant stream of material, called the solar wind, but it also lets out occasional bursts of faster-moving material, known as coronal mass ejections, or CMEs.
NASA researchers wish to improve our understanding of CMEs and how they move through space because they can interact with the magnetic field around Earth, affecting satellites, interfering with GPS signals, triggering auroras, and — in extreme cases — straining power grids.
While we track CMEs with a number of instruments, the sheer size of the solar system means that our observations are limited, and usually taken from a distance.
«Read the rest of this article»
Written by Nancy Jones
NASA Goddard Space Flight Center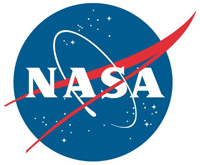 Greenbelt, MD – On June 17th, NASA's MAVEN (Mars Atmosphere and Volatile Evolution Mission) will celebrate 1,000 Earth days in orbit around the Red Planet. Since its launch in November 2013 and its orbit insertion in September 2014, MAVEN has been exploring the upper atmosphere of Mars.
MAVEN is bringing insight to how the sun stripped Mars of most of its atmosphere, turning a planet once possibly habitable to microbial life into a barren desert world.
«Read the rest of this article»
Written by Keith Koehler
NASA's Wallops Flight Facility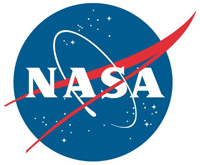 Wallops Island, VA – An experiment to measure nitric oxide in the polar sky was successfully launched on a NASA sounding rocket at 8:45am EST, January 27th, 2017, from the Poker Flat Research Range in Alaska.
The Polar Night Nitric Oxide experiment or PolarNOx was launched on a Black Brant IX sounding rocket to an altitude of nearly 176 miles. Preliminary information shows that good data was collected.
«Read the rest of this article»
Written by Lina Tran
NASA's Goddard Space Flight Center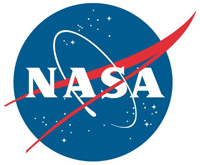 Greenbelt, MD – The majestic auroras have captivated humans for thousands of years, but their nature – the fact that the lights are electromagnetic and respond to solar activity – was only realized in the last 150 years.
Thanks to coordinated multi-satellite observations and a worldwide network of magnetic sensors and cameras, close study of auroras has become possible over recent decades. Yet, auroras continue to mystify, dancing far above the ground to some, thus far, undetected rhythm.
«Read the rest of this article»
Written by Dwayne Brown
NASA Headquarters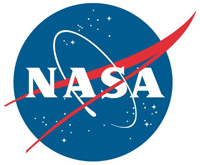 Washington, D.C. – NASA's Mars Atmosphere and Volatile Evolution (MAVEN) spacecraft has observed two unexpected phenomena in the Martian atmosphere: an unexplained high-altitude dust cloud and aurora that reaches deep into the Martian atmosphere.
The presence of the dust at orbital altitudes from about 93 miles (150 kilometers) to 190 miles (300 kilometers) above the surface was not predicted. Although the source and composition of the dust are unknown, there is no hazard to MAVEN and other spacecraft orbiting Mars.
«Read the rest of this article»
Eight Inspiring Princesses Find Happily Ever After In a Magical Ice Show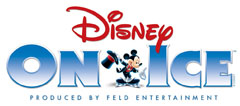 Nashville, TN – Believing is just the beginning in Disney On Ice presents Princesses & Heroes!
Dreamers from Nashville will witness the magic when Ariel, Belle, Cinderella, Rapunzel, Tiana, Jasmine, Aurora and Snow White all make their wishes come true in this collection of celebrated tales wonderfully told through artistic skating and acrobatics.
«Read the rest of this article»