Topic: Australia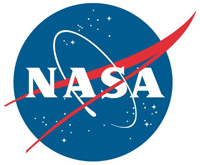 Washington, D.C. – NASA says the Earth is pocked with roughly 190 major meteor craters, yet scientists only know the age of just a few. Recently, A NASA scientist analyzed the age of the Yarrabubba meteor crater in Australia and found it to be 2.229 billion years old, making it now the oldest crater currently known.
"It's 200 million years older than the previously oldest known crater, which was the over 200-kilometer Vredefort Dome crater in South Africa," said Timmons Erickson, a research scientist with the Astromaterials Research and Exploration Science division, or ARES, at NASA's Johnson Space Center.
«Read the rest of this article»
Nashville, TN – The Nashville Zoo is sending $30,000 to support Australia's efforts to rescue and protect wildlife affected by devastating wildfires. Additionally, the Zoo is committing all funds from a guest donation program called "Round Up for Conservation."
"We're deeply saddened by what's happening to the wildlife and habitats in Australia," said Rick Schwartz, Nashville Zoo President and CEO. "We feel a moral obligation to help the ongoing efforts and encourage others to show their support as well."
«Read the rest of this article»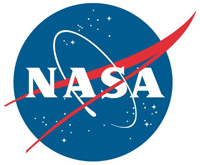 Greenbelt, MD – NASA scientists using data from its NOAA/NASA Suomi NPP satellite, has traced the movement of the smoke coming off the Australian fires across the globe showing that it has circumnavigated the Earth.
In an image created from data gathered by the Ozone Mapping and Profiler Suite (OMPS) Nadir Mapper on Suomi NPP, a black circle shows the smoke which had been traced from its origins coming back to the eastern region of Australia after having traveled around the world.
«Read the rest of this article»
Austin Peay (10-5| 1-3 OVC) at Southeast Missouri (10-5 | 2-2 OVC)
Thursday, January 16th, 2020 | 5:15pm CT
Cape Girardeau, MO | Show Me Center

Clarksville, TN – Two weeks ago the Austin Peay State University (APSU) women's basketball team welcomed Southeast Missouri to the Dunn Center, where the Redhawks knocked off the Govs in the Ohio Valley Conference opener.
«Read the rest of this article»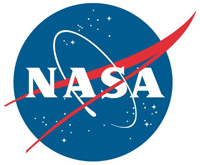 Greenbelt, MD – NASA's Terra satellite provided before and after imagery that showed the extent of the fires that have been ravaging Australia's Kangaroo Island. Kangaroo Island lies off the mainland of South Australia, southwest of Adelaide.
About a third of the island is made up of protected nature reserves which are home to native wildlife which includes sea lions, koalas and diverse and endangered bird species, including glossy black-cockatoos which have been brought back from the brink of extinction over the last two decades.
«Read the rest of this article»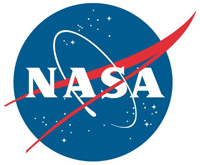 Washington, D.C. – In 2019, NASA celebrated the 50th anniversary of the agency's Apollo 11 Moon landing, the most historic moment in space exploration, while also making significant progress toward putting the first woman and next man on the Moon by 2024 under the Artemis program.
Through America's Moon to Mars exploration approach, Artemis gained bipartisan support this year among members of Congress, the U.S aerospace industry, as well as with international partners, including Canada, Australia, and Japan, and member states of the European Space Agency.
«Read the rest of this article»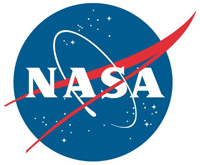 Pasadena, CA – NASA's little robotic explorer will be rolling into Antarctica this month to perform a gymnastic feat – driving upside down under sea ice.
BRUIE, or the Buoyant Rover for Under-Ice Exploration, is being developed for underwater exploration in extraterrestrial, icy waters by engineers at NASA's Jet Propulsion Laboratory in Pasadena, California. It will spend the next month testing its endurance at Australia's Casey research station in Antarctica, in preparation for a mission that could one day search for life in ocean worlds beyond Earth.
«Read the rest of this article»

Clarksville, TN – Austin Peay State University (APSU) women's basketball team's Tahanee Bennell and Shay-Lee Kirby were named Newcomer and Freshman of the Week by the Ohio Valley Conference.
Bennell, a native of Turners Beach, Tasmania, Australia, was named Newcomer of the Week in her first week in the OVC.
«Read the rest of this article»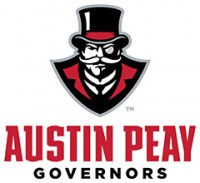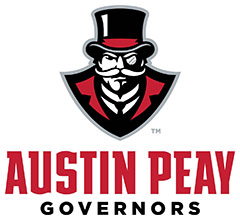 Clarksville, TN – Austin Peay State University (APSU) head tennis coach Ross Brown has announced the promotion of Maria Sorbello Morrison to Associate Head Coach of the Governor men's and women's tennis programs.
"Maria [Sorbello Morrison] has basically been with me since we started here, she is extremely loyal and we have both been on a mission to build both of these programs," said head Coach Ross Brown. "I can tell you to have a person with Maria's playing ability, coaching ability, and her off court ability is a tremendous asset to the program, the university, and myself, obviously."
«Read the rest of this article»
Tennessee Lady Vols vs. Carson-Newman
Tuesday, October 29th, 2019 | 6:02pm CT |
Knoxville, TN | Thompson-Boling Arena | SECN+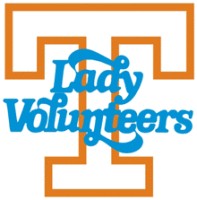 Knoxville, TN – Tennessee Lady Vols basketball hits the court for its lone exhibition game of 2019-20 on Tuesday, facing off vs. NCAA Division II school Carson-Newman at 6:02pm Central at Thompson-Boling Arena in Knoxville.
The contest will mark the seventh-straight year UT embarks on a campaign with one exhibition game on its schedule and the 16th season in a row it faces C-N in an exhibition contest. UT is 15-0 in previous preseason meetings and 14-2 all-time in regular-season match-ups vs. the Lady Eagles.
UT opens the season vs. East Tennessee at 6:00pm CT on Tuesday, November 5th, at Freedom Hall in Johnson City.
«Read the rest of this article»