Topic: Barbara Johnson Park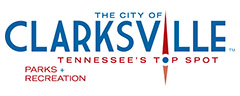 Clarksville, TN – Because of heavy rain and rising waters on the Cumberland River and its tributaries, some City of Clarksville parks and facilities will be closed until further notice. Facilities at Liberty Park and McGregor Park have been hit hardest.
«Read the rest of this article»
Clarksville, TN – Trees and power lines were knocked down by high winds late Thursday and early Friday across the city, while heavy rains forced water over roadways in some low-lying areas.
Emergency management officials said Clarksville saw from 6 to 7.5 inches of rain overnight, and winds with gusts up to 44 mph. The rain was pushing the Red River and the Cumberland River to flood stage. Localized flash flooding was occurring along the creeks and streams that flow into the rivers.
«Read the rest of this article»
Only Sherwood Park still has restrictions
Clarksville, TN – Three City of Clarksville parks have been reopened and one remains under restrictions Tuesday after flooding prompted the City Parks and Recreation Department to close several parks on Monday, June 5th, 2017.
«Read the rest of this article»
Clarksville, TN – Flooding of some low areas caused by heavy local rains has prompted the City of Clarksville to close several parks until further notice.
They are: Ashton Park, Sherwood Park, Barbara Johnson Park, Bel-Aire Park, playground only.
Call Clarksville Parks and Recreation at 931.645.7476 for updated information.
Billy Dunlop Park will be closed to the public, Tuesday, May 1st for a Police training class. The park will reopen at dawn the following day.

Clarksville, TN – The weekly Clarksville Parks and Recreation Department Recreation Report provides Clarksvillians with a glimpse at the activities and events that are available from the Parks and Recreation Department for them to enjoy together as a family.
This weeks highlights include:
Queen City Road Race Packet Pick Up
Registration for the 50+ Olympics is Underway
Doggiepalooza 2012
Movies in the Park
Sleep Under the Stars
Youth Archery
«Read the rest of this article»
Clarksville, TN – Airport Park by Outlaw Field (Airport) is no more.  It is now Barbara Johnson Park, renamed in the councilwoman's honor for her 12 years of city service.
The park had been one that she had worked for with improvements and new equipment over the years.