Topic: Barnes & Noble
BenBella Publication Includes Songwriting Tips From Music City Elite; Available In Stores September 9th
Nashville, TN – A hit song resonates across generations, genders and backgrounds. These #1s become "our songs." They are the soundtrack to our lives. The songs themselves become timeless, and the stars who sing them become legends. Every song tells a story and, in his new book "Nashville Songwriter"
(The Inside Stories Behind Country Music's Greatest Hits), music biographer Jake Brown reveals these stories – and one of Music City's best-kept secrets. The book will be available September 9th from BenBella Books, at popular online retail outlets including Amazon and in major book retail chains nationwide including Barnes&Noble, IndieBound, !ndigo and Books-A-Million.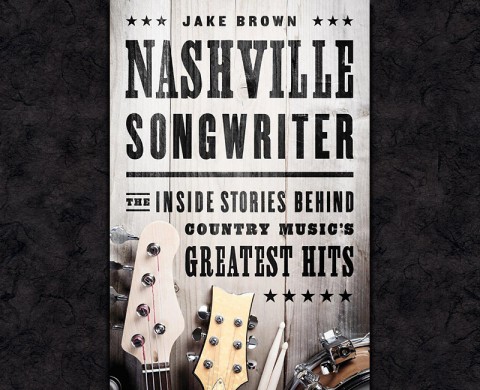 «Read the rest of this article»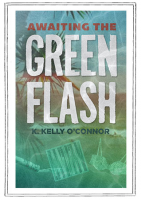 Nashville, TN – For some authors, writing a full-length, debut novel can seem like a daunting task, but this was not the case for K. Kelly O'Connor. In fact, the colorful characters and vivid scenery of her new book, Awaiting The Green Flash, came quite naturally for the first-time author.
"I certainly didn't sit down and decide to write a book," she explains. "This novel was definitely more of a compulsion for me. Much of it was originally sketched out on napkins while sitting in bars, taverns, cafes, and nightclubs. The best environment for me to be creative in is a public place with all types of people around— with lots of sounds, scents, tastes, and sights." And it's certainly O'Connor's penchant for vibrant settings and eclectic people that shines throughout the entirety of Awaiting The Green Flash.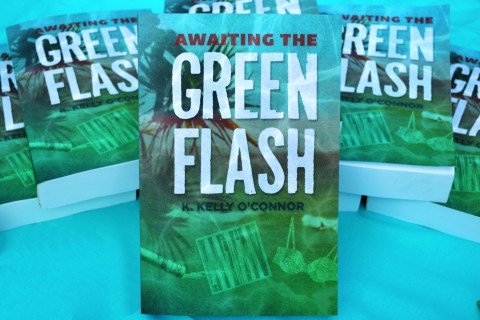 «Read the rest of this article»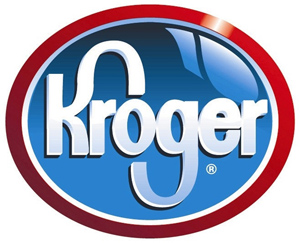 Hopkinsville, KY – New York Times and USA Today bestselling author Teresa Medeiros has released her 22nd novel, "The Pleasure of your Kiss" and has scheduled a book signing in Hopkinsville Kentucky to promote it. 
"The Pleasure of your Kiss" is the twenty-second novel by Hopkinsville author Teresa Medeiros and will be available in print and as an e-book on December 27th.
Teresa will be signing copies of her new book at the Hopkinsville Kroger on Skyline Drive on Saturday, January 7th from 1:00pm-3:00pm. «Read the rest of this article»

Yonkers, NY – Calling wrinkles "smile lines" isn't fooling anybody, and when those little wrinkles start to show up on your face, you probably won't be smiling. The September 2011 issue of ShopSmart magazine, from the publisher of Consumer Reports¸ tested seven anti-wrinkle creams on 79 people over the course of twelve weeks to identify which anti-aging product worked the best.
"As our tests show, and as many women already know, you can't erase wrinkles with creams" said Lisa Lee Freeman, editor-in-chief of ShopSmart. "Based on our test results, we found that the claims on the creams can be a bit overblown. While each cream made a small difference for some people, none of the products showed results as promised." «Read the rest of this article»
New Ways to Save at the Supermarket

Yonkers, NY – There's no debating that today's grocery bills are out of control. Sadly, snagging a deal on household staples such as cereal and toilet paper can be as much of a thrill as hitting a great shoe sale these days.
However, there is some good news: Deals on groceries are getting easier to find as competition is heating up. The September 2011 issue of ShopSmart magazine, from the publisher of Consumer Reports¸compiled a simple guide to the new world of grocery shopping and how to take advantage so that you can stretch your grocery dollars to the max. «Read the rest of this article»
July Issue Features Ratings of Nine Models; Review of the Apple iPad as an E-Book Reader

Yonkers, NY — New e-book readers keep hitting the market, yet a veteran model, the Amazon Kindle e-book reader tops Consumer Reports first full Ratings of these devices.  Despite improvement to the rival Barnes & Noble Nook e-book reader and the arrival of Apple's iPad tablet computer, which offers e-reader capability, Amazon's Kindle is still the best choice for most consumers.   The report and Ratings of e-book readers is featured in the July issue of Consumer Reports and on www.ConsumerReports.org.
Consumer Reports testers recently put nine e-book readers through comprehensive lab tests. Amazon's Kindle, $260.00, and its super-sized sibling, the Kindle DX, $490.00, had crisper, more readable type than any other model in the Ratings and slightly better than the Apple iPad, whose e-reading capabilities were assessed but excluded from the Ratings (see below).  The Kindles were among the fastest at refreshing and turning pages.  For most users, the lower-priced Kindle is a better choice than the DX because of its lighter weight and smaller size, unless extra real estate is needed for reading content such as e-textbooks. «Read the rest of this article»