Topic: Ben Bishop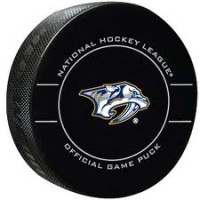 Dallas, TX – The Nashville Predators lost to the Dallas Stars tonight to end their season, 2-1. The pivotal game six was a must win situation for Nashville to force a game seven in the Music City on Wednesday night.
It was not to be. Nashville lost the last three games in a row to end the season on a thud. Dallas now advances to play the St. Louis Blues.
The Predators got off to a good start, scoring the first goal of the game at 5:47 of the opening period when Austin Watson found a rebound in front of the Dallas net to give Nashville the early 1-0 lead.
«Read the rest of this article»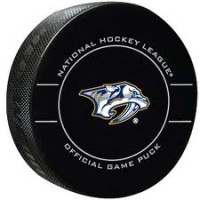 Nashville, TN – The Nashville Predators have been backed into a corner by the Dallas Stars, losing at home, 5-3 and now facing elimination in their first round playoff series.
Dallas was all over the Predators right from the puck drop in today's matinee game. The Stars now lead the best of seven series, 3-2, and can capture the series on Monday night in Dallas.
Nashville got on the board first, which is usually a good omen, when Rocco Grimaldi scored at 6:25 of the opening frame. Grimaldi captured a bouncing puck while driving to the net and netted the goal past Ben Bishop to take the early lead, 1-0.
«Read the rest of this article»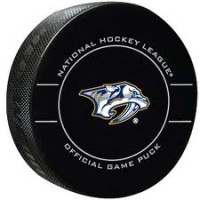 Dallas, Tx — The Nashville Predators came through in the clutch tonight against a very aggressive Dallas Star hockey team to win, 3-2.
Pekka Rinne was the difference maker for the Predators fighting off 40 of 42 shots by the Stars tonight who seemed relentless on goal. Combined with a stifling defensive core for Nashville, they held off the Stars to regain home-ice advantage.
Rocco Grimaldi lit the lamp for Nashville at 3:29 of the second period, skating the puck along the boards, then firing the wrister past goalie Ben Bishop for the early 1-0 lead.
«Read the rest of this article»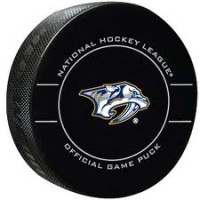 Nashville, TN – The Nashville Predators evened their playoff series against the Dallas Stars tonight with an exciting, overtime win, 2-1. Craig Smith drove the dagger in the heart of the Stars with his overtime winner.
Dallas won the series opener on Wednesday night, 3-2, to set the tone for a hard fought series between two teams that absolutely do not like each other.
These are also the two teams that will be featured in the upcoming Winter Classic at the Cotton Bowl on New Years Eve.
«Read the rest of this article»