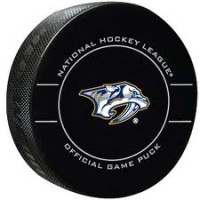 Dallas, TX – The Nashville Predators lost to the Dallas Stars tonight to end their season, 2-1. The pivotal game six was a must win situation for Nashville to force a game seven in the Music City on Wednesday night.
It was not to be. Nashville lost the last three games in a row to end the season on a thud. Dallas now advances to play the St. Louis Blues.
The Predators got off to a good start, scoring the first goal of the game at 5:47 of the opening period when Austin Watson found a rebound in front of the Dallas net to give Nashville the early 1-0 lead.
But that would be the only goal the Predators would score on the night, even though they had multiple opportunities against Ben Bishop in goal for the Stars.
Dallas would tie the game at 5:20 of the second period when Blake Comeau took the puck on an odd man rush and fired the wrist shot past Pekka Rinne, and the game was tied at 1-1.
Back and forth hockey dominated this game with a wild third period that saw the teams open up the play at both ends of the ice before heading to overtime.
In the overtime period, Nashville once again had numerous opportunities to win the game but the play in net by Bishop kept the door closed on the Predators.
Then John Klingberg grabbed the puck in the circle and fired a wrist shot that beat Rinne for the series clinching win and just like that, the Predators season came to an end.
Nashville was the number one seed in the Western Conference playoff, having won the central division over Winnipeg. Rinne stopped 49 of the 51 shots he faced tonight, while Bishop faced 48 shots.
Surprisingly, Nashville only spent two minutes in the penalty box, while Dallas was called for four infractions on the night, but the Predators power play continued to struggle, unable to score on the Stars.