Topic: Benzodiazepines

Silver Spring, MD – The U.S. Food and Drug Administration has announced it is requiring that labeling for opioid pain medicine and medicine to treat opioid use disorder (OUD) be updated to recommend that as a routine part of prescribing these medicines, health care professionals should discuss the availability of naloxone with patients and caregivers, both when beginning and renewing treatment.
«Read the rest of this article»
AAA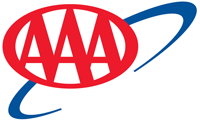 Washington, D.C. – Nearly 50 percent of older adults report using seven or more medications while remaining active drivers, according to new research from the AAA Foundation for Traffic Safety.
An evaluation of the medications people are taking found that nearly 20 percent of older drivers are using medications that generally should be avoided because they have very limited therapeutic benefit, pose excess harm, or both. Drugs like these are called potentially inappropriate medications, or PIMs1.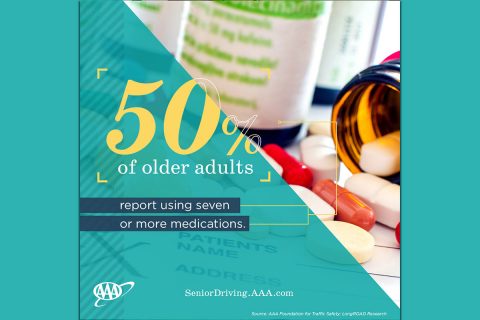 «Read the rest of this article»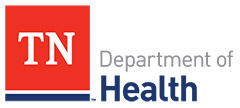 Nashville, TN – Tennessee has a powerful new tool to fight opioid overdose with the passage of Public Chapter 596. This new law allows authorized pharmacists to dispense naloxone to a person at risk of opioid overdose or to a family member, friend or other person to assist someone at risk of an opiate-related overdose.
Public Chapter 596 sets up a statewide pharmacy practice agreement for what is called "opioid antagonist therapy."
«Read the rest of this article»
Microcephaly One of Many Defects that Deserve Attention
Nashville, TN – Until a recent outbreak of Zika virus disease was associated with babies born with microcephaly, many had not heard of the birth defect. Tennessee Department of Health data show approximately 45 to 50 cases occur in Tennessee each year.
Babies with microcephaly are born with heads that are smaller than expected. This can be associated with developmental delays, intellectual disabilities, problems with hearing or vision and seizures.
«Read the rest of this article»
Drug Overdoses Claim More Tennesseans in 2014

Nashville, TN – Even with the availability of naloxone, the opioid overdose antidote, and fewer prescription drugs being diverted, the number of Tennesseans who die each year due to drug overdoses increased again in 2014.
The total of overdose deaths rose by nearly 100, from 1,166 in 2013 to a record-setting 1,263 in 2014. If those numbers are hard to comprehend, consider this: more people died from drug overdoses in Tennessee last year than were killed in motor vehicle accidents.
«Read the rest of this article»

Nashville, TN – In 2013, 921 newborns in Tennessee experienced withdrawal from drugs their mothers used while pregnant.
Many people across Tennessee, including a group of state leaders, are working to reduce that number and in the past year launched several efforts to help prevent the suffering and expenses associated with the condition known as neonatal abstinence syndrome, or NAS.
«Read the rest of this article»
Encourages safe medication use through new policy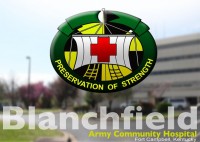 Fort Campbell, KY – To encourage the safe use of medications, the Blanchfield Army Community Hospital (BACH) pharmacies will be implementing a new Army-wide policy as of July 5th, 2011 restricting prescribed quantities of controlled substances at all military treatment facilities.
A controlled substance prescription (CRx) is a prescription medication that has been classified as controlled (Schedule II-V) by the Drug Enforcement Agency as a medication with potential for abuse. CRx medications are prescribed for a number of legitimate medical reasons.  The most common CRx medications are: narcotics/opiates for severe pain; benzodiazepines for anxiety and for trouble sleeping; and stimulants for attention deficit hyperactivity disorder (ADHD) and difficulty staying awake. For a full list of controlled substances, please visit: www.deadiversion.usdoj.gov/schedules/index.html. «Read the rest of this article»