Topic: Blachfield Army Community Hospital
Written by Maria Yager
Blanchfield Army Community Hospital Public Affairs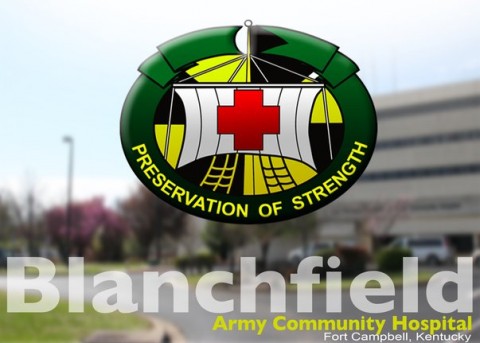 Fort Campbell, KY – It was puppy love when volunteers from Blanchfield Army Community Hospital brought a therapy dog to visit students at Clarksville, Tennessee's Northeast Middle School recently.
Samson, an English Labrador Retriever, and his handler, Blanchfield pathology technician and Army retiree, Angela Barnett, volunteer through a local organization dedicated to providing animal assisted therapy and animal assisted activity. They typically visit nursing homes, senior centers, hospices, schools, camps, and assisted living centers to provide comfort and smiles.
«Read the rest of this article»
Written by Laura Boyd
BACH Public Affairs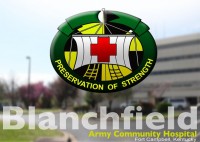 Fort Campbell, KY – A Fort Campbell Warrior Transition Battalion Soldier was one of 13 medics honored at nearby Valor Hall Tuesday during the 7th Annual Armed Services YMCA Angels of the Battlefield event featuring decorated Army veteran, Noah Galloway, as keynote speaker.
Medics save lives on the battlefield and are often referred to as "Doc" by their peers. Sgt. 1st Class Robert Ernest Minor was no exception to this worthy title.
Minor was the team sergeant in charge of training and leading medics at Tarin Kowt, Afghanistan from May 2010 to May 2011.
«Read the rest of this article»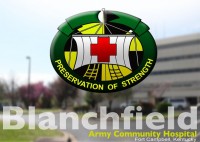 Fort Campbell, KY – In honor of the national observance of Memorial Day, Blanchfield Army Community Hospital (BACH) personnel will observe the federal holiday Monday, May 30th.
All clinics and pharmacies will be closed. Hospital staff members will continue to provide acute and emergency medical care 24 hours a day, seven days a week through the Emergency Department and inpatient services.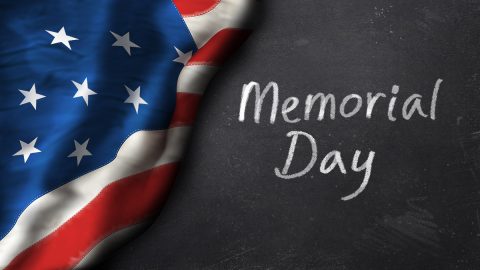 «Read the rest of this article»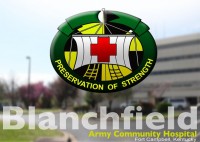 Fort Campbell, KY – The Child and Family Behavioral Health System officially opened at Fort Campbell August 27th as the senior leader of the 101st Airborne Division (Air Assault) and Fort Campbell, community supporters Staff Sgt. Aaron and Melissa Fast as well as the commander of Blanchfield Army Community Hospital and community partners help cut the ribbon, formally opening the doors to the Fort Campbell community.
The CAFBHS is the Army's model to provide behavioral health services to military children and their families. Blanchfield Army Community Hospital will serve as the Southern Regional Medical Command's prototype for the system of care.
«Read the rest of this article»