Topic: Black Holes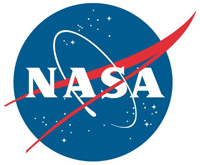 Greenbelt, MD – Astronomers found something they weren't expecting at the heart of the globular cluster NGC 6397: a concentration of smaller black holes lurking there instead of one massive black hole.
Globular clusters are extremely dense stellar systems, which host stars that are closely packed together. These systems are also typically very old — the globular cluster at the focus of this study, NGC 6397, is almost as old as the universe itself. This cluster resides 7,800 light-years away, making it one of the closest globular clusters to Earth. Due to its very dense nucleus, it is known as a core-collapsed cluster.
«Read the rest of this article»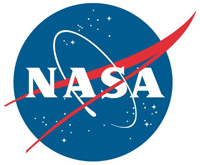 Washington, D.C. – A black hole is an astronomical object with a gravitational pull so strong that nothing, not even light, can escape it. A black hole's "surface," called its event horizon, defines the boundary where the velocity needed to escape exceeds the speed of light, which is the speed limit of the cosmos. Matter and radiation fall in, but they can't get out.
Two main classes of black holes have been extensively observed. Stellar-mass black holes with three to dozens of times the Sun's mass are spread throughout our Milky Way galaxy, while supermassive monsters weighing 100,000 to billions of solar masses are found in the centers of most big galaxies, ours included.
«Read the rest of this article»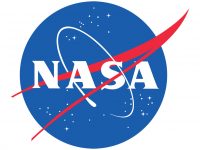 Pasadena, CA – NASA says when two black holes spiral around each other and ultimately collide, they send out gravitational waves – ripples in space and time that can be detected with extremely sensitive instruments on Earth.
Since black holes and black hole mergers are completely dark, these events are invisible to telescopes and other light-detecting instruments used by astronomers. However, theorists have come up with ideas about how a black hole merger could produce a light signal by causing nearby material to radiate.
«Read the rest of this article»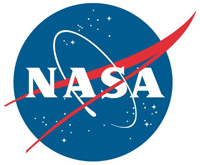 Pasadena, CA – NASA says astronomers tend to have a slightly different sense of time than the rest of us. They regularly study events that happened millions or billions of years ago, and objects that have been around for just as long.
That's partly why the recently discovered neutron star known as Swift J1818.0-1607 is remarkable: A new study in the journal Astrophysical Journal Letters estimates that it is only about 240 years old – a veritable newborn by cosmic standards.
NASA's Neil Gehrels Swift Observatory spotted the young object on March 12th, when it released a massive burst of X-rays.
«Read the rest of this article»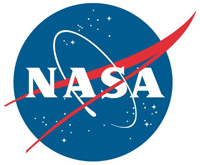 Washington, D.C. – NASA says once you leave the majestic skies of Earth, the word "cloud" no longer means a white fluffy-looking structure that produces rain. Instead, clouds in the greater universe are clumpy areas of greater density than their surroundings.
Space telescopes have observed these cosmic clouds in the vicinity of supermassive black holes, those mysterious dense objects from which no light can escape, with masses equivalent to more than 100,000 Suns.
«Read the rest of this article»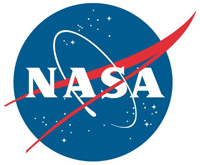 Greenbelt, MD – NASA's Wide Field Infrared Survey Telescope (WFIRST) will search for planets outside our solar system toward the center of our Milky Way galaxy, where most stars are. Studying the properties of exoplanet worlds will help us understand what planetary systems throughout the galaxy are like and how planets form and evolve.
Combining WFIRST's findings with results from NASA's Kepler and Transiting Exoplanet Survey Satellite (TESS) missions will complete the first planet census that is sensitive to a wide range of planet masses and orbits, bringing us a step closer to discovering habitable Earth-like worlds beyond our own.
«Read the rest of this article»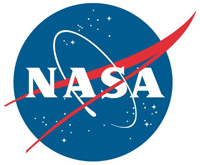 Pasadena, CA – Using NASA's Hubble Space Telescope and a new observing technique, astronomers have found that dark matter forms much smaller clumps than previously known. This result confirms one of the fundamental predictions of the widely accepted "cold dark matter" theory.
All galaxies, according to this theory, form and are embedded within clouds of dark matter. Dark matter itself consists of slow-moving, or "cold," particles that come together to form structures ranging from hundreds of thousands of times the mass of the Milky Way galaxy to clumps no more massive than the heft of a commercial airplane. (In this context, "cold" refers to the particles' speed.)
«Read the rest of this article»

Clarksville, TN – On Guam, a strange silence hangs over the Pacific island's dense jungles. Birds don't sing or call out to mates. They don't flutter from branch to branch or shout at potential predators.
The jungles are eerily quiet because, more than half a century after an innocent looking tree snake arrived on Guam, the serpent devoured nearly all the island's birds.
«Read the rest of this article»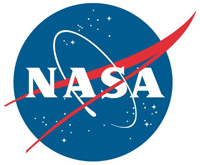 Greenbelt, MD – NASA says LISA Pathfinder, a mission led by ESA (the European Space Agency) that included NASA contributions, successfully demonstrated technologies needed to build a future space-based gravitational wave observatory, a tool for detecting ripples in space-time produced by, among other things, merging black holes.
A team of NASA scientists leveraged LISA Pathfinder's record-setting sensitivity for a different purpose much closer to home — mapping microscopic dust shed by comets and asteroids.
«Read the rest of this article»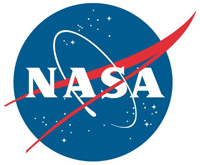 Pasadena, CA – NASA says astronomers have spotted three giant black holes within a titanic collision of three galaxies. The unusual system was captured by several observatories, including three NASA space telescopes.
"We were only looking for pairs of black holes at the time, and yet, through our selection technique, we stumbled upon this amazing system," said Ryan Pfeifle of George Mason University in Fairfax, Virginia, the first author of a new paper in The Astrophysical Journal describing these results. "This is the strongest evidence yet found for such a triple system of actively feeding supermassive black holes."
«Read the rest of this article»