Topic: Black Holes

Clarksville, TN – On Guam, a strange silence hangs over the Pacific island's dense jungles. Birds don't sing or call out to mates. They don't flutter from branch to branch or shout at potential predators.
The jungles are eerily quiet because, more than half a century after an innocent looking tree snake arrived on Guam, the serpent devoured nearly all the island's birds.
«Read the rest of this article»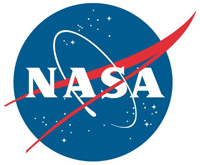 Greenbelt, MD – NASA says LISA Pathfinder, a mission led by ESA (the European Space Agency) that included NASA contributions, successfully demonstrated technologies needed to build a future space-based gravitational wave observatory, a tool for detecting ripples in space-time produced by, among other things, merging black holes.
A team of NASA scientists leveraged LISA Pathfinder's record-setting sensitivity for a different purpose much closer to home — mapping microscopic dust shed by comets and asteroids.
«Read the rest of this article»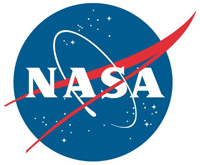 Pasadena, CA – NASA says astronomers have spotted three giant black holes within a titanic collision of three galaxies. The unusual system was captured by several observatories, including three NASA space telescopes.
"We were only looking for pairs of black holes at the time, and yet, through our selection technique, we stumbled upon this amazing system," said Ryan Pfeifle of George Mason University in Fairfax, Virginia, the first author of a new paper in The Astrophysical Journal describing these results. "This is the strongest evidence yet found for such a triple system of actively feeding supermassive black holes."
«Read the rest of this article»
Written by Kyle Watts

Clarksville, TN – On Tuesday, September 3rd, 2019, Austin Peay State University (APSU) kicked off its inaugural Science on Tap – a monthly lecture series that unites two great things, science and local brews – at Strawberry Alley Ale Works.
«Read the rest of this article»

Clarksville, TN – The second week of fall classes also brings several top-notch events to Austin Peay State University (APSU) including the second home football game of the season, the launch of Science on Tap at Strawberry Alley Ale Works and an innovative partnership between APSU and Google at this weekend's Riverfest.
«Read the rest of this article»

Clarksville, TN – When Austin Peay State University's Dr. J. Allyn Smith talks black holes, he likes to drop in lots of "fun stuff" and quirkiness.
Take, for instance, his description of a hypernova (which is basically supernova's bigger and more energetic brother that forms a black hole inside its starry shell): "It becomes what we call a self-eating watermelon, the black hole eats the star from the inside out."
«Read the rest of this article»
NASA's Jet Propulsion Laboratory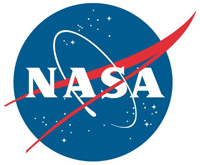 Pasadena, CA – Initially scheduled for a minimum 2.5-year primary mission, NASA's Spitzer Space Telescope has gone far beyond its expected lifetime — and is still going strong after 15 years.
Launched into a solar orbit on August 25th, 2003, Spitzer was the final of NASA's four Great Observatories to reach space. The space telescope has illuminated some of the oldest galaxies in the universe, revealed a new ring around Saturn, and peered through shrouds of dust to study newborn stars and black holes.
«Read the rest of this article»
NASA Marshall Space Flight Center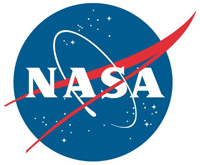 Huntsville, AL – Scientists have taken major steps in their hunt to find black holes that are neither very small nor extremely large. Finding these elusive intermediate-mass black holes could help astronomers better understand what the "seeds" for the largest black holes in the early Universe were.
The new research comes from two separate studies, each using data from NASA's Chandra X-ray Observatory and other telescopes.
Black holes that contain between about one hundred and several hundred thousand times the mass of the Sun are called "intermediate mass" black holes, or IMBHs.
«Read the rest of this article»
NASA's Ames Research Center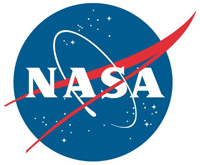 Silicon Valley, CA – NASA's planet-hunting Kepler spacecraft began the 18th observing campaign of its extended mission, K2, on May 12th, 2018. For the next 82 days, Kepler will stare at clusters of stars, faraway galaxies, and a handful of solar system objects, including comets, objects beyond Neptune, and an asteroid. The Kepler spacecraft is expected to run out of fuel within several months.
Campaign 18 is a familiar patch of space, as it's approximately the same region of sky that Kepler observed during Campaign 5 in 2015. One of the advantages of observing a field over again is that planets outside the solar system, called exoplanets, may be found orbiting farther from their stars. Astronomers hope to not only discover new exoplanets during this campaign, but also to confirm candidates that were previously identified.
«Read the rest of this article»
Space Telescope Science Institute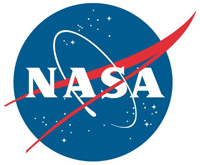 Baltimore, MD – More than halfway across the universe, an enormous blue star nicknamed Icarus is the farthest individual star ever seen. Normally, it would be much too faint to view, even with the world's largest telescopes.
But through a quirk of nature that tremendously amplifies the star's feeble glow, astronomers using NASA's Hubble Space Telescope were able to pinpoint this faraway star and set a new distance record. They also used Icarus to test one theory of dark matter, and to probe the make-up of a foreground galaxy cluster.
«Read the rest of this article»