Topic: Calcium
Written by Ann Jenkins / Ray Villard
Space Telescope Science Institute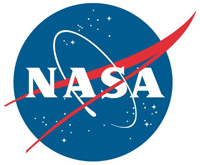 Baltimore, MD – For the first time, scientists using NASA's Hubble Space Telescope have witnessed a massive object with the makeup of a comet being ripped apart and scattered in the atmosphere of a white dwarf, the burned-out remains of a compact star.
The object has a chemical composition similar to Halley's Comet, but it is 100,000 times more massive and has a much higher amount of water. It is also rich in the elements essential for life, including nitrogen, carbon, oxygen, and sulfur.
«Read the rest of this article»
American Heart Association Can Now Certify These Foods as Heart-Healthy
Dallas, TX – The Food and Drug Administration (FDA) released an interim final rule removing the low fat and positive nutrient requirements which will apply to nearly all fresh fruits and vegetables, allowing them to make a heart health claim and be eligible for food certification programs like the American Heart Association's Heart-Check mark program.
The ruling was in response to a petition submitted by the Association in September 2012.
«Read the rest of this article»

Nashville, TN – Autumn is generally regarded as a sweet season, the year's peak harvest time. You could say Tennessee's sweetest harvest is contained in the jars of honey and sorghum syrup now lining shelves at farms, orchards and farmers markets across the state.
Honey is often harvested twice per year, in spring and fall. Flavor is determined solely by the nectar source, giving some honeys stronger flavor than others. As a rule, the lighter the honey's color the milder its flavor, but buying directly from the beekeeper is the best way to learn the characteristics of a particular honey.
«Read the rest of this article»
Written by Whitney Clavin
NASA's Jet Propulsion Laboratory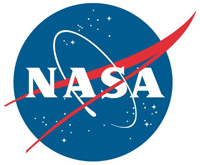 Pasadena, CA – Scientists using NASA's repurposed Kepler space telescope, known as the K2 mission, have uncovered strong evidence of a tiny, rocky object being torn apart as it spirals around a white dwarf star. This discovery validates a long-held theory that white dwarfs are capable of cannibalizing possible remnant planets that have survived within its solar system.
"We are for the first time witnessing a miniature "planet" ripped apart by intense gravity, being vaporized by starlight and raining rocky material onto its star," said Andrew Vanderburg, graduate student at the Harvard-Smithsonian Center for Astrophysics in Cambridge, Massachusetts, and lead author of the paper published in Nature.
«Read the rest of this article»
Written by Tony Phillips
Science at NASA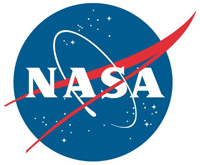 Washington, D.C. – Mission controllers at the Johns Hopkins University Applied Physics Laboratory in Laurel, Maryland, have confirmed that MESSENGER slammed into the surface of Mercury on April 30th at 3:26pm EDT.
It had used the last of its propellant on April 24th and could no longer maintain a stable orbit. Traveling some 8,750 mph, the plummeting spacecraft made an unseen crater on the side of the planet facing away from Earth.
«Read the rest of this article»
Written by Whitney Clavin
NASA's Jet Propulsion Laboratory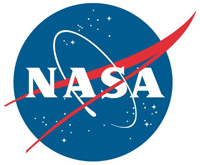 Pasadena, CA – One of the biggest mysteries in astronomy, how stars blow up in supernova explosions, finally is being unraveled with the help of NASA's Nuclear Spectroscopic Telescope Array (NuSTAR).
The high-energy X-ray observatory has created the first map of radioactive material in a supernova remnant. The results, from a remnant named Cassiopeia A (Cas A), reveal how shock waves likely rip apart massive dying stars.
«Read the rest of this article»

Nashville, TN – Sorghum is one of several crops in Tennessee that seems to have benefited from a rainy summer. Some highly anticipated fall crops, like pumpkins, have suffered in some parts of the state due to excess moisture and lack of sun. Others, like corn and sorghum, are on track for record harvests if current patterns of sunny, less-humid weather hold.
Sorghum syrup is a treasured traditional Tennessee food produced when the extracted juice from the sorghum plant is boiled down. Tennessee is one of the nation's leading states in sorghum syrup production.
«Read the rest of this article»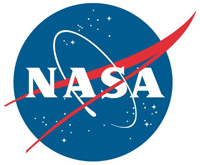 Greenbelt, MD – Heliophysics nuggets are a collection of early science results, new research techniques, and instrument updates that further our attempt to understand the sun and the dynamic space weather system that surrounds Earth.
On August 11th and 12th, 2013, the annual Perseid meteor shower will peak, filling the sky with streaks of light, commonly known as shooting stars. Such visually stunning showers are actually but the tip of the iceberg when it comes to meteoroids slamming into Earth's atmosphere: Some 10 to 40 tons of material of invisible meteoric dust enters the atmosphere from interplanetary space every day.
«Read the rest of this article»
High blood levels of these DNA particles may eventually help identify patients at risk for further serious heart problems.
Dallas, TX – DNA fragments in your blood may someday help doctors quickly learn if chest pain means you have narrowed heart arteries, according to a new study published in the American Heart Association journal Arteriosclerosis, Thrombosis, and Vascular Biology.
The study involved 282 patients, ages 34 to 83, who reported chest pain and were suspected of having coronary artery disease. Researchers used computed tomography imaging to look for hardened, or calcified, buildup in the blood vessels that supply the heart. Blood samples also were tested for bits of genetic material. Release of small DNA particles in the blood occurs during chronic inflammatory conditions such as coronary artery disease. «Read the rest of this article»
Written by Guy Webster
NASA's Jet Propulsion Laboratory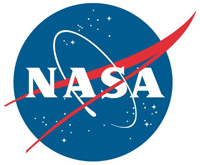 Pasadena, CA – NASA's senior Mars rover, Opportunity, is driving to a new study area after a dramatic finish to 20 months on "Cape York" with examination of a rock intensely altered by water.
The fractured rock, called "Esperance," provides evidence about a wet ancient environment possibly favorable for life. The mission's principal investigator, Steve Squyres of Cornell University, Ithaca, NY, said, "Esperance was so important, we committed several weeks to getting this one measurement of it, even though we knew the clock was ticking."
«Read the rest of this article»