Topic: Cameron Perry
Let's Do the Time Warp Again!

Clarksville, TN – Prepare to do the "Time Warp" like you have never done it before! Dig out your fishnet stockings and sharpen your stilettos … that sweet transvestite and his motley crew are back by popular demand! Richard O'Brien's cult classic "The Rocky Horror Show" returns to the Roxy Regional Theatre for five performances only, October 24th through October 31st.
Cameron Perry and Elena Pascullo star as Brad Majors and his fiancée Janet Weiss, two clean-cut young people on the way to visit an old college professor.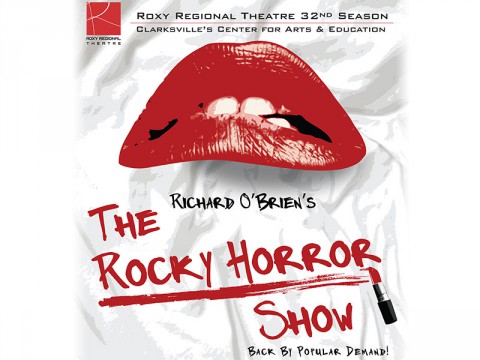 «Read the rest of this article»

Clarksville, TN – The Headless Horseman rides this fall at the Roxy Regional Theatre! Washington Irving's classic tale "The Legend of Sleepy Hollow" opens for the Roxy's traditional pay-what-you-can preview on Friday, October 10th, at 8:00pm.
John McDonald's world premiere adaptation breathes new life into an old story which has entertained readers and influenced writers of horror for almost 200 years and features two of literature's most iconic characters: Ichabod Crane and the Headless Horseman.
«Read the rest of this article»

Clarksville, TN – The Leonard Bernstein musical On the Town is currently playing at the Roxy regional Theatre in historic downtown Clarksville Tennessee. The show runs through October 4th and is definitely worth going to see if you have not yet done so.
This musical extravaganza follows the antics of three sailors at the height of World War II who are heading into the New York City for 24 hours of liberty. Sailors on liberty generally look for the action, maybe a little food, drink, and most definitely a date! You have all heard of the old Navy axiom a girl in every port; well these three sailors try their best to live up to it.
The video below is from the Broadway version of this show, but it gives you a great idea of what you can expect at the Roxy.
«Read the rest of this article»
"On the Town" runs at the Roxy from September 17th-October 4th

Clarksville, TN – "New York, New York, it's a wonderful town!" This fall, the Roxy Regional Theatre embarks on its 32nd season of live entertainment with the 70th Anniversary of Leonard Bernstein's legendary musical about three sailors who manage to find love and incredible adventures in the Big Apple while on a 24-hour leave.
"On the Town" docks at the corner of Franklin and First Street, September 17th – October 4th, 2014.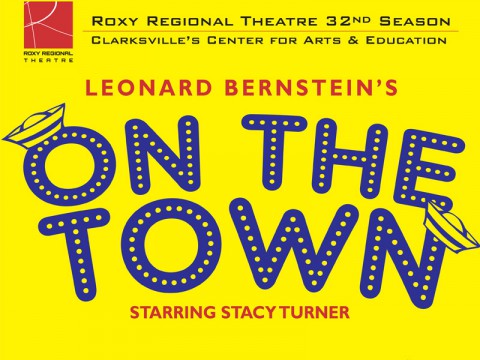 «Read the rest of this article»

Clarksville, TN – For four performances only, beginning August 4th at 7:00pm, see another side of the cast of GREASE in a cabaret style performance of their favorite musical theatre selections, A Bit of This, a Bit of That, at the Roxy Regional Theatre.
This bonus piece to the Roxy's current production of GREASE will feature songs performed by cast members Ryan Bowie, Samantha Carroll, Matt Casey, Ian Erbe, Kari Grunberg, Ashley Harris, Christopher Herr, Alicia Jayne Kelly, Derik Lawson, Rori Nogee, Anthony Nuccio, Cameron Perry, Emily Rourke and Matthew Smolko, with Tom Thayer on piano.
«Read the rest of this article»

Clarksville, TN – Grease is the word, or so goes the story at the Roxy Regional Theatre starting tonight! Take a trip back in time to 1959 with Danny Zucko (Christopher Herr), Sandy Dumbrowski (Ashley Harris), and the rest of the Rydell High School crew as they learn about life and love during their senior year. The Roxy production will run July 11th-August 16th.
It doesn't matter if you've seen the movie or not, you will love this production at the Roxy Regional Theatre, as this is a great show that can totally stand on its own.
«Read the rest of this article»

Clarksville, TN – Dust off your leather jacket, pull on your bobby-socks and hand-jive the night away with Rydell High's senior class of 1959! The hit musical "Grease" returns to the Roxy Regional Theatre, July 11th – August 16th.
Christopher Herr and Ashley Harris star as head "Greaser" Danny Zuko and girl-next-door Sandy Dumbrowski, two teenagers trying to relive the high romance of their "Summer Nights" as the rest of the gang sings and dances its way through such favorites as "Greased Lightnin'," "It's Raining on Prom Night," "We Go Together" and many more!
«Read the rest of this article»