Topic: Central America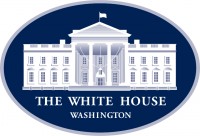 Washington, D.C. – Immigration is an irrefutable source of our strength and is essential to who we are as a nation. The last four years of misguided policies have exacerbated the already broken immigration system and highlighted the critical need for reform.
I applaud the important work done by Senator Bob Menendez and Representative Linda Sánchez to modernize our immigration system and introduce The U.S. Citizenship Act.
«Read the rest of this article»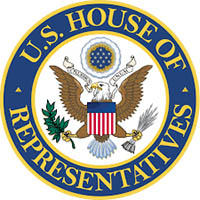 Washington, D.C. – U.S. Representative Mark Green has been named Ranking Member of the House Foreign Affairs Subcommittee on the Western Hemisphere, Civilian Security, Migration, and International Economic Policy.
Representative Green said, "It's an honor to be selected to serve as the Ranking Member of the Western Hemisphere Subcommittee, and I look forward to working with Lead Republican McCaul and my colleagues to strengthen the partnership of the United States with our neighbors across North, Central, and South America."
«Read the rest of this article»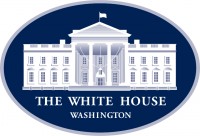 Washington, D.C. – At 5:40pm CT Tuesday evening, June 23rd, 2020, President Donald Trump will deliver an address to young Americans at the Dream City Church in Phoenix, Arizona.
President Trump was in Arizona yesterday, where he just visited the border to celebrate more than 200 miles of new border wall completed.

"We're on pace to complete 450 miles by the end of the year, and 500 miles almost immediately thereafter," the President said at a roundtable in Yuma.
«Read the rest of this article»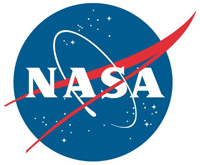 Greenbelt, MD – NASA's Aqua satellite gathered infrared imagery and cloud top temperature data on Tropical Depression Cristobal, and it revealed the heavy rainmaking capability of the storm.
The National Hurricane Center (NHC) forecasts Cristobal to track northward through the Gulf of Mexico and toward Louisiana's coast. Watches and warnings have gone into effect.
On June 5th, the NHC issued a Storm Surge Watch for the northern Gulf of Mexico coast from Indian Pass to Arepika, Florida, and from Grand Isle, Louisiana, to Ocean Springs, Mississippi, including Lake Borgne. In addition, a Tropical Storm Watch has been issued for the northern Gulf of Mexico coast from Intracoastal City Louisiana to the Alabama/Florida border, including Lake Pontchartrain and Lake Maurepas.
«Read the rest of this article»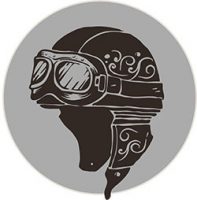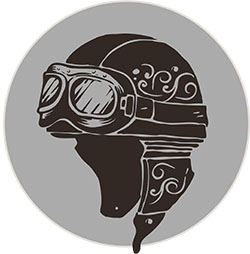 Clarksville, TN – One of the greatest rock-n-roll musicians in the history of music, died last Tuesday. The news was released this past Saturday. Neil Peart, lyricist and drummer for the band Rush, lost his battle with brain cancer.
Diagnosed in 2016, the intensely private musician kept his illness to his immediate family and friends. Until the news this past Saturday of his death, I had NO idea he was fighting this battle.
Neil Peart was also a biker.
If you're a fan of Rush, then you probably know how much Peart loved his motorcycles, and loved the freedom and anonymity that they provide. It was out of tragedy that Peart turned to his bike and continued his passion for them until his death.
«Read the rest of this article»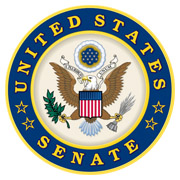 Washington, D.C. – We continue to hear about the crisis at our southern border. As the situation becomes more and more dire, it is important that both sides of the aisle work together on solving this issue.
On Friday, the Vice President Mike Pence and members of the Senate Judiciary Committee saw firsthand the work being done to secure our border. We spoke with border patrol officers, toured the McAllen Border Patrol Station, and spoke with detained migrants. What the cartels are telling them in Central America, or any of the other 60 countries where individuals have arrived from, is not what happens when they arrive on U.S. soil.
«Read the rest of this article»
Austin Peay State University (APSU)

Clarksville, TN – Smartphone photos are fine for most tourists, but when Austin Peay State University (APSU) student Amir Elraheb first experienced the splendor of Madrid, Spain, he pulled out his watercolors to truly capture the city.
"It's sort of like a photograph, but when you are painting you have to pay attention to the details of whatever you're looking at so much harder, so scenes are engrained in my head," Elraheb, an Austin Peay State University foreign language major, said.
«Read the rest of this article»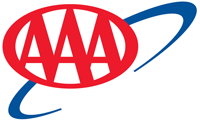 Tampa, FL – Monday is the conclusion to what was the most expensive April for gas prices in four years.
Tennessee gas prices averaged $2.64 on Sunday. Click here to view today's average. Sunday's daily average is 5 cents more than last week, 18 cents more than last month, and 51 cents more than last year. It is also the highest daily average since September. The national average price of $2.81 is the highest in more than three years (November 2014).
«Read the rest of this article»
Journal of the American Heart Association Report
Dallas, TX – Foreign-born adults living in the United States had a lower prevalence of coronary heart disease and stroke than U.S.-born adults in nationally representative data spanning 2006-2014, according to new research in Journal of the American Heart Association, the Open Access Journal of the American Heart Association/American Stroke Association.
«Read the rest of this article»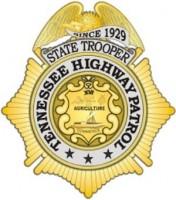 Nashville, TN – On February 8th, 2017, Trooper Jeremy Miller of the Tennessee Highway Patrol (THP) Interdiction Plus Team (IPT) stopped a white Toyota Sienna on I-40 eastbound in Hickman County for a traffic violation.
Upon speaking to the driver, Trooper Miller asked for a driver license which the driver stated he did not have. The driver identified himself as Bernado Mateo-Lucas. Trooper Miller continued to question the driver asking how many people were in the van. The driver stated there were four additional people in the vehicle.
Trooper Miller observed six people counting the driver with an additional person lying under a blanket in the floor behind the driver's seat.
«Read the rest of this article»