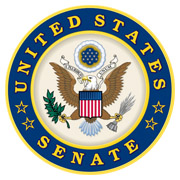 Washington, D.C. – We continue to hear about the crisis at our southern border. As the situation becomes more and more dire, it is important that both sides of the aisle work together on solving this issue.
On Friday, the Vice President Mike Pence and members of the Senate Judiciary Committee saw firsthand the work being done to secure our border. We spoke with border patrol officers, toured the McAllen Border Patrol Station, and spoke with detained migrants. What the cartels are telling them in Central America, or any of the other 60 countries where individuals have arrived from, is not what happens when they arrive on U.S. soil.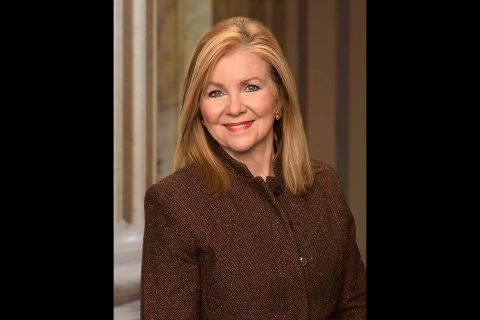 The cartels in Mexico and Central America have sold these migrants a pack of lies about crossing our southern border; it isn't until they arrive that they discover the truth, and are faced with the long, sometimes confusing process of applying for legal entry. Migrants from as many as 60 other countries have experienced a similar shock.
Joined by Acting DHS Secretary Kevin McAleenan and Acting ICE Director Mark Morgan, we heard directly from the McAllen sector team. Here is some of what we learned from those working every day to protect this country:
Cartels deal in trafficking drugs, and human beings, and we should think about them in terms of big business: they want the highest possible profit margin. Trafficked humans funneled into criminal gangs, labor gangs, and sex trafficking rings bring in more money than migrants who make their own way to the border.
This is why cartels are advertising on Facebook and news outlets like travel agencies. They even offer a pricing schedule depending on how you wish to be smuggled across: if you go first-class, it is going to cost you more!
This is a problem. It is reprehensible. It has to stop.
The stats are staggering. Last year, the McAllen sector recorded 162,000 apprehensions; this year they've already had 283,000. Migrants have come from 60 different countries, including Syria, Iran, Pakistan, Yemen, and Turkey. The backlog for asylum hearings now approaches one million, requiring over 500 judges to get through this massive caseload.
Our border patrol men and women are heroes. Despite the constant disparaging coverage in the media and by public officials, these officers show up for work every day and proudly do their job. We spoke with the detainees with the assistance of an interpreter, and all confirmed they were being properly fed and had a safe place to sleep.
While some delight in calling these holding facilities concentration camps, our officers work to address the humanitarian crisis daily, caring for those who have broken the law. Thank goodness they haven't gone on strike.
They consistently recommend Congress act on three priorities: a barrier, technology, and more boots on the ground. They also suggest that we change the asylum laws to require that people apply in their own country or a safe third party country. We must also modify the Flores rule to allow for an expedited decision-making process.
We owe it to our border patrol officials, the migrants, and the American people to find a solution to this crisis.
Stay In Touch
As a reminder, you can reach any of my six offices in Tennessee to share a concern or request assistance with a federal agency. The phone number for my Washington D.C. office is 202.224.3344, the same number previously used by Senators Bob Corker and Bill Frist.
Be sure to follow my work on behalf of Tennesseans on social media:
Facebook: facebook.com/marshablackburn
Twitter: @MarshaBlackburn
Instagram: @MarshaBlackburn
My Best,
Marsha