Topic: Iran

Clarksville, TN – APSU Department of Art + Design, with support from the APSU Center of Excellence for the Creative Arts (CECA), is pleased to welcome Iranian ceramicist/video artist Raheleh Filsoofi to the Austin Peay State University campus.
«Read the rest of this article»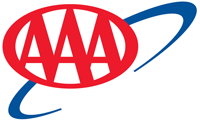 Tampa, FL – On the week, the national gas price average held steady at $2.56, but motorists can expect some volatility at the pump in the coming days and weeks.
Over the weekend, Saudi Arabia experienced drone attacks on two major oil facilities – including the world's largest, Abqaiq. The attacks have taken 5.7 million (crude) barrels per day off the market, accounting for about 6% of the global supply.
«Read the rest of this article»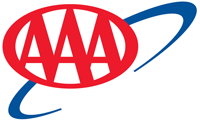 Tampa, FL – Today's national average is $2.73. While this is two cents more expensive than on the same day last month, it is three cents cheaper than last week and 12-cents less expensive than a year ago.
"Gas prices this month are on average a dime less expensive than in July 2018. These less expensive gas prices have encouraged summer road trips as evidenced by robust demand numbers since May," said Jeanette Casselano, AAA spokesperson.
«Read the rest of this article»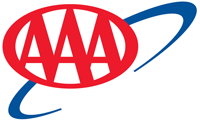 Tampa, FL – On the week, AAA says all but eight states saw gas price averages push cheaper or remain stable. At $2.76, the national gas price average is three cents less expensive than last Monday. This is the first time in four weeks that the national average has seen a weekly decline.
"Gasoline stocks remain robust amid a recent dip in demand, which could be one reason we are seeing pump prices starting to roll back," said Jeanette Casselano, AAA spokesperson.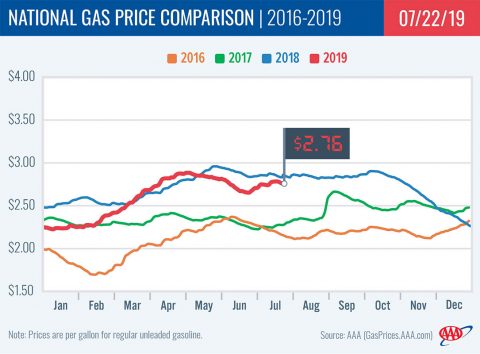 «Read the rest of this article»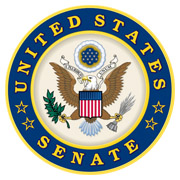 Washington, D.C. – We continue to hear about the crisis at our southern border. As the situation becomes more and more dire, it is important that both sides of the aisle work together on solving this issue.
On Friday, the Vice President Mike Pence and members of the Senate Judiciary Committee saw firsthand the work being done to secure our border. We spoke with border patrol officers, toured the McAllen Border Patrol Station, and spoke with detained migrants. What the cartels are telling them in Central America, or any of the other 60 countries where individuals have arrived from, is not what happens when they arrive on U.S. soil.
«Read the rest of this article»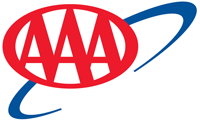 Tampa, FL – As summer temperatures rise, so are gas prices according to AAA. State averages have jumped, pushing up the national average nearly a dime to $2.75 in the last 15 days.
In addition to rising gasoline demand, 13 states this month have introduced new gas taxes that have contributed to the national average increase. Those states include California, Connecticut, Illinois, Indiana, Maryland, Michigan, Montana, Nebraska, Ohio, Rhode Island, South Carolina, Tennessee, and Vermont.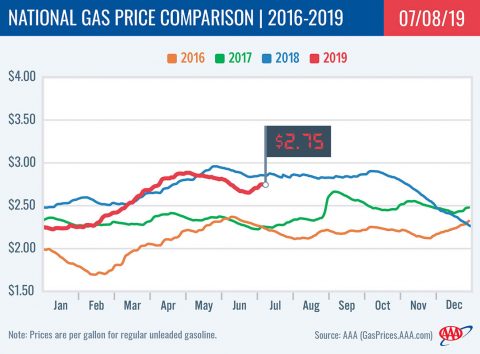 «Read the rest of this article»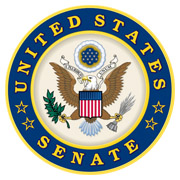 Washington, D.C. – On Sunday, July 7th, 2019, U.S. Senator Marsha Blackburn (R-Tenn.) joined Charles Payne on set for an exclusive interview on Fox News' Sunday Morning Futures.
On Social Media Privacy
"Now, you have the virtual space underpinning literally every industry and so much of Americans' transactional life. They want to make sure their, as I say, their 'Virtual You' is protected."
«Read the rest of this article»
Rising Tension with Iran Sheds Light on the Need for Strengthened National Security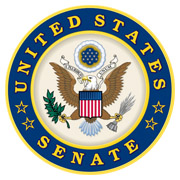 Washington, D.C. – On Tuesday, June 25th, 2019, Senator Marsha Blackburn (R-Tenn.) spoke on the Senate floor about the importance of passing the National Defense Authorization Act.
Remarks as Prepared:
Thank you Mister President.
In 1831, a young Frenchman seeking to understand the motivating principles behind the world's newest independent nation mused that "In America, the principle of sovereignty is not either barren or concealed, as it is with some other nations; it is recognized by the customs and proclaimed by the laws; it spreads freely, and arrives without impediment at its most remote consequences."
«Read the rest of this article»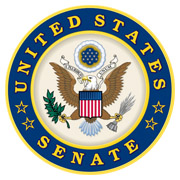 Washington, D.C. – This week, I focused my energy on the work we're doing in the Senate to provide for our military, and our veterans.
Service men and women face increasingly sophisticated and lethal threats, and I'm leading the charge to ensure they are given the tools they need to fight the good fight overseas, and are taken care of when they return home.
Protecting Freedom For Our Next Generation
On Tuesday, I spoke on the Senate floor and told my colleagues that as we consider the National Defense Authorization Act (NDAA), we must recognize that our nation is faced with new, sophisticated threats. We must be prepared for both traditional as well as new emerging types of warfare.
«Read the rest of this article»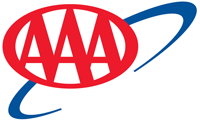 Tampa, FL – AAA reports that since Memorial Day the national average dropped six cents on the week, following a consistent downward trend.
The decline is unusual for this time of year. Pump prices usually trickle higher during the summer months due to increased demand. However, the latest Energy Information Administration (EIA) report reveals that total domestic gasoline inventories jumped a million bbl last week, helping to push pump prices lower.
«Read the rest of this article»