Topic: Charities
Nashville, Tn – The IRS has a few important reminders as the May 15 filing deadline for many tax-exempt organizations fast approaches.
Make sure you file Form 990 if you are required to file. Filing the form is very important for many groups who are at risk of losing their tax exemption.
Do not include Social Security numbers on Form 990 when you file the form. The IRS also cautions not to include personally identifiable information. Including unnecessary SSNs or other unrequested personal information could lead to identity theft.
«Read the rest of this article»
2014 Tax Filing Season to Open January 31st
Nashville, TN – The Internal Revenue Service will start accepting and processing 2013 tax returns January 31st, 2014. The delay is to allow time to update, program and properly test all systems after that process was interrupted by the government shutdown in 2013.
IRS spokesman Dan Boone said the agency expects Tennesseans to file about 3 million tax returns, with more than 2.5 million of those being filed electronically. He encouraged taxpayers to take advantage of IRS Free File, at IRS.gov, where all filers can prepare and file their returns free online beginning January 31st. «Read the rest of this article»
Washington, D.C. – The Internal Revenue Service today issued a consumer alert about possible scams taking place in the wake of Typhoon Haiyan.
On November 8th, 2013, Typhoon Haiyan – known as Yolanda in the Philippines – made landfall in the central Philippines, bringing strong winds and heavy rains that have resulted in flooding, landslides, and widespread damage. «Read the rest of this article»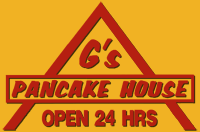 Clarksville, TN – In the year 2011 G's Pancake House Restaurant held two charity events to help local organizations like Big Brothers Big Sisters of Clarksville Tennessee rise funds to help keep their organization doors open.
Already famous for their pancakes, G's held a pancake eating contest titled the Triple Nickel Pancake Challenge Throwdown. Each contestant had to eat five 16 inch massive pancakes, five strips of bacon and five scrambled eggs totaling 10 lbs. The goal was to be first one to finish or the last one with the least amount left on their plate in just one hour.
«Read the rest of this article»
Austin Peay State University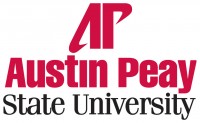 Clarksville, TN – A new painting will soon hang in Harned Hall, on the Austin Peay State University campus. The artwork – a watercolor of the University's quadrangle – was recently donated to the school by the artist, Lynne Waters Griffey, in recognition of the 40th anniversary of the Sigma Kappa chapter of the Chi Omega Women's Fraternity at APSU.
The print will hang with a plaque, acknowledging it as a gift from the chapter to the University.
«Read the rest of this article»
Using Laughter to Change our Community

Clarksville, TN – The hilariously funny Comedy on the Cumberland  returns for another season of stand-up comedy in Clarksville, April 24th, 7:00pm at the Riverview Inn, to benefit Restore Ministries and the YMCA.
Restore Ministries is a new program that offers small groups, counseling and other services to help those in our community make lasting positive changes in their lives.  No matter what needs attention and healing, Restore Ministries can provide the support and guidance a person needs to learn, grow and ultimately thrive.  Restore Ministries accomplishes this two ways:  counseling and small groups.
«Read the rest of this article»

Clarksville, TN – The Tennessee Banker magazine has recognized the community efforts of F&M Bank for it's support of Clarksville's popular "Comedy on the Cumberland" franchise.  The stand-up comedy show that raises money for various local charities in Clarksville has been hugely successful in raising awareness of community charities, and generating much need cash for their operations.
«Read the rest of this article»
October 15th Due Date to Preserve Tax-Exempt Status
Washington, D.C. — Small nonprofit organizations at risk of losing their tax-exempt status because they failed to file required returns for 2007, 2008 and 2009 can preserve their status by filing returns by October 15th, 2010, under a one-time relief program, the Internal Revenue Service announced today.
The IRS today posted on a special page of IRS.gov the names and last-known addresses of these at-risk organizations, along with guidance about how to come back into compliance.  The organizations on the list have return due dates between May 17th and October 15th, 2010, but the IRS has no record that they filed the required returns for any of the past three years.
 "We are doing everything we can to help organizations comply with the law and keep their valuable tax exemption," IRS Commissioner Doug Shulman said. "So if you do not have your filings up to date, now's the time to take action and get back on track."
«Read the rest of this article»

CLARKSVILLE, Tenn. — To help determine the recipients of $2,000 in charitable donations, F&M Bank is calling on its Facebook fans. During the month of March, all current and new F&M fans will be given the opportunity to vote for one of eight non-profit organizations listed on the bank's Facebook page. The two charities receiving the most votes will each be given $1,000. Charity receiving the most Facebook fan votes will be announced April 1.
F&M has offices in eight Middle Tennessee counties: Montgomery, Stewart, Robertson, Sumner, Wilson, Rutherford, Williamson and Putnam. Bank employees from each county nominated local charities from their market area. One charity per F&M market was selected. Those charities now in the running for two F&M $1,000 donations, are: «Read the rest of this article»