Topic: Chest Pain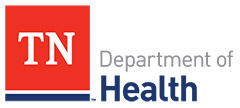 Nashville, TN – The Tennessee Department of Health (TDH) is asking health care providers across the state to report any cases of suspected serious respiratory illness they treat among patients who use electronic cigarettes or other vaping devices.
The U.S. Centers for Disease Control and Prevention is investigating a cluster of severe pulmonary disease among people who use e-cigarettes or vape, with more than 150 cases reported to date in 16 states.
«Read the rest of this article»
Collaboration will support improvements in cardiovascular care and patient outcomes
Dallas, TX – U.S. hospitals and other institutions will have access to a single, comprehensive set of cardiovascular accreditation services through a new collaboration between the American College of Cardiology (ACC) and the American Heart Association (AHA).
Starting in 2017, hospitals will be able to take advantage of a suite of co-branded accreditation services focused on all aspects of cardiac care, including chest pain, cardiac catheterization, atrial fibrillation, heart failure and other cardiovascular conditions.
«Read the rest of this article»
Phoenix, AZ – A non-surgical treatment that uses a patient's own bone marrow stem cells to treat chest pain or angina improved both symptoms and the length of time treated patients could be physically active, according to preliminary research presented at the American Heart Association's Basic Cardiovascular Sciences 2016 Scientific Sessions.
Angina is chest pain or discomfort caused when the heart does not get enough oxygen-rich blood due to narrowing or blockages in the arteries leading to the heart.
«Read the rest of this article»
American Heart Association Rapid Access Journal Report
Dallas, TX – Heart patients may benefit from cardiac rehabilitation (rehab) programs even more when stress management is added, according to new research in the American Heart Association's journal Circulation.
"Cardiac rehabilitation programs do not routinely offer stress management, but this may change should demand increase. And because patients may be reluctant to ask for the programs themselves, the onus is on the physicians to recognize that stress management is important for the optimal medical management of patients," said James A. Blumenthal, Ph.D., professor of Psychiatry and Behavioral Sciences at Duke University School of Medicine in Durham, North Carolina.
«Read the rest of this article»
Tennessee Coaches Required to Complete Sudden Cardiac Arrest Course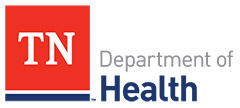 Nashville, TN – Tennessee parents and coaches will be learning more about sudden cardiac arrest, the leading cause of death among student athletes.
The Tennessee General Assembly passed a new law in April 2015 requiring coaches and parents of athletes 18 years and younger to be informed about the signs and symptoms of sudden cardiac arrest. While this new law takes effect January 1st, 2016, the Tennessee Department of Health has training materials available now online.
«Read the rest of this article»

Nashville, TN – The Tennessee Department of Health reminds Tennesseans tuberculosis is a major public health concern. The number of TB cases increased in Tennessee in 2014 to 151 compared to 143 cases reported in 2013.
"We know we can't let our guard down," said TDH Commissioner John Dreyzehner, MD, MPH. "The Tennessee Department of Health works daily to identify TB infection, prevent TB disease and treat infectious TB disease to help save lives. «Read the rest of this article»
World TB Day Symposium to Address Challenges, Share New Tools

Nashville, TN – The number of confirmed cases of tuberculosis, one of the world's oldest and deadliest diseases, reached a historic low in Tennessee in 2013. However, many TB cases seen in Tennessee in recent years are complex and more challenging for health care providers to treat.
As part of the observances of World TB Day March 24th, TDH is working to remind Tennesseans that TB is a significant public health concern. «Read the rest of this article»

Nashville, TN – To keep warm air in and cold air out in winter months, most of us strive to keep every door and window tightly closed.
While that may help reduce heating bills, it may also increase the risk of carbon monoxide poisoning.
«Read the rest of this article»
Washington, D.C. – Gasoline-powered engines on boats, including onboard generators, produce carbon monoxide (CO), a colorless and odorless gas that can poison or kill someone who breathes too much of it.
Larger boats, such as houseboats, sometimes have generators that vent toward the rear of the boat. This venting poses a danger of CO poisoning to people on the rear swim deck or water platform.

«Read the rest of this article»