Topic: Chronic Obstructive Pulmonary Disease
American Heart Association Meeting Report
Arlington, VA – Veterans with heart disease who are also depressed are more likely than those without depression to have trouble paying for medications and medical visits and often report delays in seeking medical care, according to research presented at the American Heart Association's Quality of Care and Outcomes Research 2017 Scientific Sessions.
«Read the rest of this article»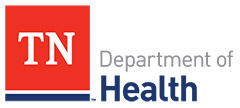 Nashville, TN – The Tennessee Department of Health, the Tennessee Emergency Management Agency and the Tennessee Department of Environment and Conservation are urging residents of East Tennessee areas affected by devastating wildfires to protect themselves and their families from smoke.
While inhaling smoke may adversely affect anyone, those at greatest risk include the elderly, young children, pregnant women and those with existing respiratory conditions, such as asthma and chronic obstructive pulmonary disease, COPD, or those with heart disease.
«Read the rest of this article»
Tennessee Tobacco QuitLine Offers FREE Support to Residents Who Want to Quit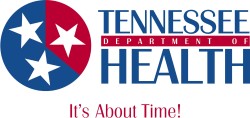 Nashville, TN – Start the new year by making healthy lifestyle changes such as eating better, getting more physical activity and quitting smoking. While quitting can be difficult, it can be done, especially with the help of professional support. Tennesseans have a greater chance of quitting for good and keeping their New Year's resolution with help from the Tennessee Tobacco QuitLine, a free coaching service available to all adult Tennesseans who wish to stop using tobacco.
"Quitting smoking is one of the best things you can do to improve your health and the health of your family, and we're eager to support any Tennessean who wants to take up this challenge," Health Commissioner John Dreyzehner, MD, MPH, said. "Research shows smokers who use counseling as part of their quit program have a better chance of quitting. We encourage all Tennesseans ready to start a tobacco-free life to take full advantage of the free resources the QuitLine provides." «Read the rest of this article»
Written by the National Cancer Institute

Bethesda, MD – Smoking causes more preventable deaths (from lung cancer, heart and lung disease, other cancers, and chronic illness) than any other single behavioral factor–an estimated 443,000 deaths each year. It is projected that more than 23,000 African-Americans will be diagnosed with lung cancer in 2011, with most of these cases caused by smoking.
Lung cancer can be treated, but rarely cured. For African-Americans with lung cancer, the five-year survival rate is only 13 percent. Indeed, lung cancer kills more African Americans than any other cancer. «Read the rest of this article»

The corner bus stop. That little bench by the beauty parlor. When your lungs can't get much air, you don't have the energy to walk far. So all over town, from the grocery store to the bank lobby, you've mapped out places where you can stop and catch your breath.
You're not alone. I'm Letitia Presly-Cantrell from the Centers for Disease Control and Prevention (CDC). As a behavioral scientist, I know that chronic obstructive pulmonary disease, or COPD as it's commonly known, is a serious lung disease that makes it hard to breathe.
«Read the rest of this article»