Topic: City Councilman

Clarksville, TN – Austin Peay State University (APSU) sophomore Phoenix Tarpy began her college career believing Clarksville-Montgomery County's elected leaders were inaccessible. Why, she thought, would they be interested in talking with college students?
«Read the rest of this article»

Clarksville, TN – On Friday, September 5th, 2014, the Clarksville Police Department hosted a retirement and promotion ceremony.
Chief Al Ansley presented Mary Buck with a Certificate of Retirement and Officer Nelson Rodriguez with a Promotion Certificate to the rank of Sergeant.
«Read the rest of this article»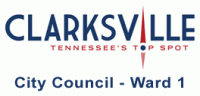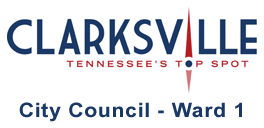 Clarksville, TN – City Councilman Kip McNeill will be holding a Town Hall meeting on Tuesday, August 5th at 6:00pm. It will be held at Outlaw Field Airport.
We will be discussing topics coming up for vote at Thursday's regular session. I hope to see everyone there, and look forward to hearing the feedback. Hope you have a great rest of the day.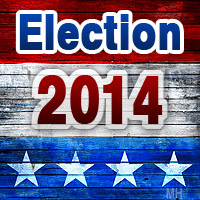 Clarksville, TN – Clarksville Ward 10 Councilman Bill Summers will be presenting at the Sunset Rotary Club's weekly meeting on Tuesday, April 15th, at 6:30pm.
Summers' presentation will cover the infrastructure needs of Clarksville in relation to the city's growth. He will address topics including Clarksville's police staffing, fire station needs, and road improvements. Summers believes that proactive infrastructure planning is directly linked to the economic well-being of Clarksville and that the City needs to address these issues.
«Read the rest of this article»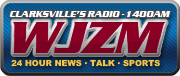 Clarksville, TN – Tune in to 1400am, WJZM for Clarksville in Review Saturday morning as Hank Bonecutter will be talking with Clarkville Police Chief Al Ansley.
Later, Bonecutter will have City Councilman Nick Steward. They will be discussing Stewards recent announcement to run for the State Legislature, District 74.
If you miss the show, you can listen to the podcast on www.wjzm.com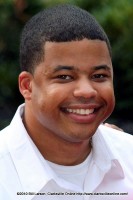 Clarksville, TN – Clarksville City Councilman Nick Steward will hold a public meeting and press conference tomorrow, the 1st of February, 2012. This meeting will be held at the offices of Keller Williams Realty located at 2271 Wilma Rudolph Boulevard in Clarksville. It will began at 12:30pm and will last for approximately 20 minutes.
Councilman Steward will discuss his plans to run for State House District 74 during the 2012 election cycle. Please join Nick for this special occasion.
This event is open to the public as well as media.