Topic: community college
Nashville, TN – Tennessee Governor Bill Haslam today thanked the General Assembly for its partnership in making Tennessee the first state in the nation to offer all citizens – both high school graduates and adults – the chance to earn a postsecondary degree or certificate free of tuition and fees and at no cost to taxpayers.
«Read the rest of this article»
Written by Joe Pitts
Tennessee State Representative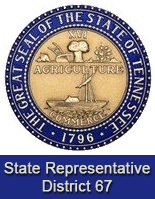 Nashville, TN – On Monday April 10th, I was honored to recognize Mr. Gordon Wayne Miller on the occasion of his retirement. Mr. Miller is the current executive director of the Tennessee Organization of School Superintendents (TOSS). Prior to coming to TOSS, he enjoyed a 27 year career at Lenoir City Schools.
HB 500 sponsored by Tennessee State Representative Joe Pitts, has passed the Full Senate and Full House and is on its way to the Governor for his signature. This legislation was requested by members of the Board of Osteopathic Examination to increase members' per diem reimbursement for their meetings.
These volunteers spend precious time away from their medical practice, seeing patients, to provide guidance and oversight of Doctors of Osteopathic Medicine.
«Read the rest of this article»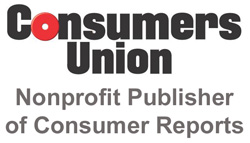 Washington, D.C. – Consumers Union, the policy and advocacy division of Consumer Reports, praised a group of Senators today for introducing a package of bills that will help make college more affordable and assist those struggling to pay off their education debt.
The bills aim to ensure Pell grants cover more of the cost of higher education, enable Americans to refinance their loans at lower rates, and create a path for more students to afford community college without going into debt.
«Read the rest of this article»
Written by Curtis Johnson
Tennessee State Representative for 68th District
Speaker Pro Tempore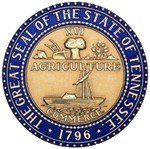 Nashville, TN – Key education bills headlined action on Capitol Hill in Nashville as House Republicans voiced strong support of a new pilot program to help adults complete their degree in Tennessee's community colleges.
As introduced, House Bill 646 establishes the Community College Reconnect Grant — a last-dollar scholarship to adults who want to return to community college and complete their associate's degree in applied science.
Currently in Tennessee, adults account for approximately 30% of enrolled undergraduate students, which equals about 65,000 adult learners.
«Read the rest of this article»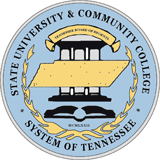 Nashville, TN – Tennessee was named one of only three states selected to receive a grant valued at $1 million to increase on-time college completion rates.
The grant supports the state's higher education reform efforts that help students finish a degree in two years from a community college and in four years from a university, saving time and money, and ensuring a higher rate of success.
The award enhances Governor Bill Haslam's "Drive to 55" initiative to encourage more Tennesseans to earn a college degree or workforce certificate. «Read the rest of this article»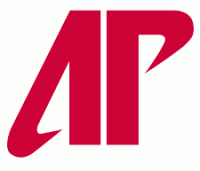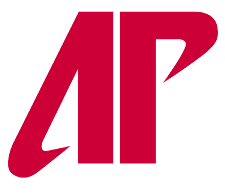 Clarksville, TN – Thanks to an impressive spring burst, Austin Peay State University finished the 2012-13 campaign with its best-ever finish in the Learfield Sports Directors' Cup.
The Govs used national tournament appearances in baseball, men's golf and men's tennis to post a total of 108.5 points, good for 151st nationally. It topped the program's 167th-place finish in 1995-96 – a season that also saw three teams reach the NCAA tournament.
«Read the rest of this article»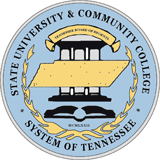 Nashville, TN – Tennessee Board of Regents community colleges and Tennessee Technology Centers were awarded more than $17.1 million in federal grants for job training programs in health care- and manufacturing-related fields today.
U.S. Secretary of Labor Hilda Solis announced today that TBR schools will receive funds through three different awards. A consortium of all of Tennessee's community colleges and  technology centers will receive almost $12.6 million for health care training; Chattanooga State Community College will receive more than $3 million for manufacturing job training; and Pellissippi State Community College and the TTC-Murfreesboro will take part in a $15 million Michigan-based consortium to redesign teaching and delivery programs in manufacturing. «Read the rest of this article»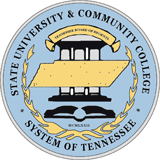 Memphis, TN – The Tennessee Board of Regents voted to increase tuition and fee rates for the six universities, 13 community colleges and 27 technology centers it governs. The rates of increase are lower this year than in previous years.
The new mandatory and maintenance fee/tuition rates will result in price increases ranging from 3.4 percent at Austin Peay State University to 7.2 percent at East Tennessee State University. Students at the University of Memphis will see a 7 percent increase in price and at Southwest Tennessee Community College will pay 4.8 percent more. «Read the rest of this article»
In his most recent platform statement, Ward 8 City Council candidate David Cutting addresses issues the affect the safety and quality of life for our children.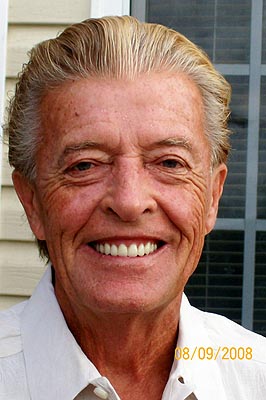 What can we do, as a city, for our most important asset, the children? If elected city councilor, I would work for the following issues, each of which will eventually be without cost to our taxpayers.
Foster Care: We need more foster care homes here in Clarksville, to keep at-risk children near their families, and to keep the state and federal monies paid to their caregivers here in Clarksville, rather than remote cities and counties. I will lobby the state to repeal the prohibition against DCS workers and their spouses being foster parents, and, if successful, will care for two foster children in my home. (Please note my wife is a DCS social worker.) I will also use my office to promote volunteerism for foster care.
Speed Bumps: The Clarksville City Council recently erred in requiring underground utilities and sidewalks in new subdivisions, at developer expense, without also requiring speed humps. We do not need the speed bumps that ruin our vehicles' alignment, but we do need the humps to enforce 20 mph speed limits designed to save our children's lives. «Read the rest of this article»