Topic: Constellation Perseus
Written by Tony Phillips
Science at NASA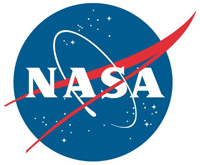 Washington, D.C. – Every year, sky watchers and summertime campers circle on their calendars a few key August nights—the 11th, 12th and 13th. These are the dates of the annual Perseid meteor shower, which rarely fails to please those who see it.
This year they're adding a note: "supermoon."
During the second week of August, the biggest and brightest full Moon of the year will face off against everyone's favorite meteor shower—and the outcome could be beautiful.
«Read the rest of this article»
Written by Whitney Clavin
NASA's Jet Propulsion Laboratory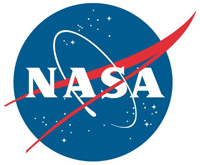 Pasadena, CA – In the spirit of Halloween, scientists are releasing a trio of stellar ghosts caught in infrared light by NASA's Spitzer Space Telescope. All three spooky structures, called planetary nebulas, are in fact material ejected from dying stars. As death beckoned, the stars' wispy bits and pieces were blown into outer space.
"Some might call the images haunting," said Joseph Hora of the Harvard-Smithsonian Center for Astrophysics, Cambridge, MA, principal investigator of the Spitzer observing program. "We look to the pictures for a sense of the history of the stars' mass loss, and to learn how they evolved over time."
«Read the rest of this article»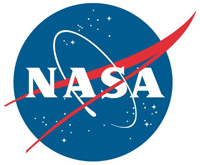 Washington, D.C. – Meteor showers have always captured peoples interests. In astronomy, there's nothing quite like a bright meteor streaking across the glittering canopy of a moonless night sky. The unexpected flash of light adds a dash of magic to an ordinary walk under the stars.
New research by NASA has just identified the most magical nights of all.
«Read the rest of this article»
NASA's Jet Propulsion Laboratory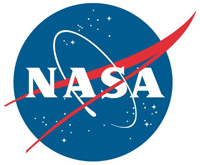 Pasadena, CA – Whether you're watching from a downtown area or the dark countryside, here are some tips to help you enjoy these celestial shows of shooting stars. Those streaks of light are really caused by tiny specks of comet-stuff hitting Earth's atmosphere at very high speed and disintegrating in flashes of light.
First a word about the moon – it is not the meteor watcher's friend. Light reflecting off a bright moon can be just as detrimental to good meteor viewing as those bright lights of the big city. There is nothing you can do except howl at the moon, so you'll have to put up with it or wait until the next favorable shower.
«Read the rest of this article»
Written by Dr. Tony Phillips
Science/NASA
NASA – Bright moonlight streams through your window. A nugget of space debris disintegrates in a sparkling fireball. A huge spaceship glides silently overhead.
By itself, any one of these events might be enough to get you out of bed. This weekend, all three are going to happen at the same time.
On August 12th and 13th, as the Moon waxes full, the International Space Station will glide over US towns and cities during the peak of the annual Perseid meteor shower.
«Read the rest of this article»