Topic: Crisis Negotiations Unit
Clarksville Police Department (CPD)

Clarksville, TN – Clarksville Police have a wanted juvenile Tai Harrell in custody after negotiators were able to end a lengthy standoff without incident.
On Monday, April 1st, 2019, around 7:34pm, Clarksville Police received an anonymous tip that Tai Harrell had just went inside of a South Senseney Circle residence.
There was very detailed information provided which added credibility to the validity of the call.
«Read the rest of this article»

Clarksville, TN – On Thursday, March 1st 2018, around 3:30pm, the 911 Center received a call about a man threatening suicide and reportedly had a gun. When officers arrived the man fled into a field at the end of Huntco Drive. At some point, a firearm was displayed but, the man never pointed it at anyone except himself.
The area surrounding the field was cordoned off by officers and Crisis Negotiators and The Tactical Unit were called out to the scene.
«Read the rest of this article»

Clarksville, TN – On Saturday morning, July 1st, 2017 around 4:33am, Clarksville Police Officers were called to a domestic related situation at an apartment in the 2600 block of Union Hall Road. The female involved in the domestic had already left the residence.
While on scene, the officers were able to determine the other party involved in the domestic was Hasaan Slaughter. Hasaan Slaughter had two active warrants on file–Domestic Assault and a Petition to Revoke.
«Read the rest of this article»

Clarksville, TN – Both Clarksville Police Department crisis negotiators and a tactical unit were dispatched to a Darlington Drive residence in the Windwood subdivision about 6:00pm Wednesday, March 1st, 2017 in response to a report of an armed suspect.
The domestic assault complaint, which was telephoned to the E911 Center at 5:58pm, reported that a man had allegedly ordered his wife to leave the residence during an argument and fired a single gunshot in the direction of the woman and her sister. Both women left the house.
«Read the rest of this article»
Clarksville, TN – Captain Craig Gipson says he's been in a uniform since he was seventeen, so it was only natural that when he left military service after a twelve year career, that he would become a cop.
Now, as commander of the Clarksville Police Department's "Special Operations" unit, Gipson is responsible for everything from drugs and homicide to domestic violence and crisis negotiation.  In an interview on "Clarksville in Review" on 1400am WJZM, Gipson talked about his department. «Read the rest of this article»

Clarksville, TN – On November 6th, 2011, around 10:30pm, officers responded to 944 Granny White Road after 911 received several calls about a man, Jerry Hamilton, that had posted several videos/comments on Facebook threatening to harm himself.
Additionally, Jerry Hamilton had an active Conditional Order of Release prohibiting him from being at 944 Granny White Road.
When Officers Gregory Rosencrants and Jeffrey Jackson were attempting to make entry to the back door to take Hamilton into custody, he came out of a room with knives taped to his hands, ran at the officers, and threatened them. He made many threats that he was going to kill law enforcement.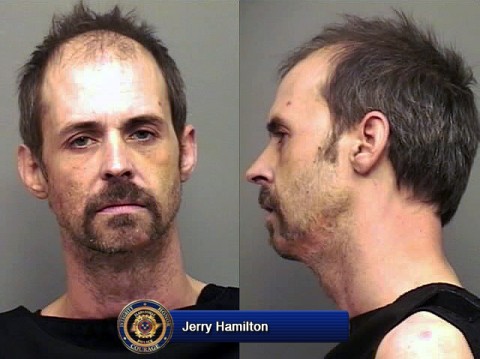 «Read the rest of this article»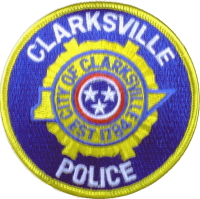 Police have responded to series of unrelated violent crimes over the past week, including two instances involving guns and a third requiring assistance from the Crisis Negotiations Unit and Tactical Unit.
On July 29, at approximately 1:30 am, officers responded to the Raleigh Drive area in response to a burglary. While in the area, officers observed a vehicle that was known to have been previously operated by the suspects. Officers tracked the suspects to another apartment within the complex.
The Crisis Negotiations Unit and Tactical Unit did respond to the scene. After unsuccessful negotiations, the Tactical Unit deployed Clear Out Gas into the apartment. At approximately 8:00 a.m. Michael Benton and Christopher Williams were taken into custody without incident. The items taken from the original burglary call were located inside the apartment where the suspects were hiding. The Clarksville Police Department was assisted by Montgomery County Sheriff's Dept., Clarksville Fire Rescue and Montgomery County EMS. «Read the rest of this article»