Topic: Dan Johnson
Jake Smolinski Goes 2-for-4, Raises Average to .427
Nashville, TN – The Memphis Redbirds won The Tennessee Lottery I-40 Cup with an 11-2 victory over the Nashville Sounds in front of 8,401 fans at First Tennessee Park on Sunday night.
Dean Anna led the contest off with a double and from there the hits just kept coming for Memphis. The Redbirds tagged Sounds starter Brad Mills for a season-high seven runs, chasing him after four plus innings. Dan Johnson and Tommy Pham led the way for the Redbirds, combining to go 5-for-6 with three runs and four RBI off the Sounds southpaw, as Memphis took an 8-0 lead after five.
«Read the rest of this article»
Jason Pridie Raises Season Average To .301 With Three Hits
Nashville, TN – The Sounds and Redbirds busted out the bats for a combined 25 hits on Friday night at First Tennessee Park but Nashville fell to Memphis, 7-4.
Nashville's loss evened The Tennessee Lottery I-40 Cup series at 7-7. The Sounds pounded out 10 hits on the night, led by Jason Pridie's three hits and Max Muncy's three RBIs.
The top of the Nashville lineup continued to click, scoring a run in the first inning for the fourth straight game. Joey Wendle singled with one away, his seventh hit of the series, and scored when Jake Smolinski dropped a single in shallow right field.
«Read the rest of this article»
Joey Wendle Posts Four Hits, Extends Hitting Streak To Eight Games
Memphis, TN – Both Nashville and Memphis came out slugging in Wednesday afternoon's game at AutoZone Park, but the Redbirds eventually evened the series with a 9-4 win.
A run was scored by one or both of the teams through each of the first six innings. Those six frames included a combination of 13 runs and 25 hits, as Memphis eventually outhit Nashville, 14-12.
The combination of Craig Gentry and Joey Wendle at the top of the lineup set the tone all game for the Sounds.
«Read the rest of this article»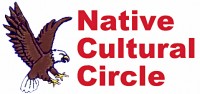 Clarksville, TN – The Native Cultural Circle (NCC) of Clarksville will be holding their 15th annual Intertribal Powwow on October 13th and 14th; the festivities begin around 9:00am on Saturday, and 10:00am on Sunday. The Grand Entry that officially opens each day begins around Noon. Come out and take part in a two day celebration of Native American Culture and traditions. «Read the rest of this article»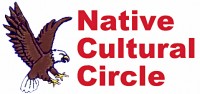 Clarksville, TN – The Native Cultural Circle (NCC) of Clarksville will be holding their 14th annual Intertribal Powwow on October 9th and 10th; the festivities begin around 9:00am on Saturday, and 10:00am on Sunday. The Grand Entry that officially opens each day begins around Noon. Come out and take part in a two day celebration of Native American Culture and traditions. «Read the rest of this article»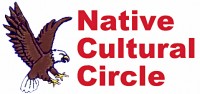 Clarksville, TN – The Native Cultural Circle (NCC) of Clarksville will be holding their 13th annual Intertribal Powwow on October 9th and 10th; the festivities begin around 9:00am on Saturday, and 10:00am on Sunday. The Grand Entry that officially opens each day begins around Noon. Come out and take part in a two day celebration of Native American Culture and traditions. «Read the rest of this article»