Topic: David Kanervo

Clarksville, TN – After the turkey and stuffing are put away on Thanksgiving night, bring your out-of-town guests to Historic Downtown Clarksville for family entertainment sure to get everyone in the holiday spirit.
Charles M. Schulz's "A Charlie Brown Christmas" opens at the Roxy Regional Theatre on Thursday, November 23rd, at 7:00pm. In keeping with the theatre's opening night pay-what-you-can tradition, all tickets not pre-sold at the regular ticket price will go on sale at 6:30pm that evening for a $5.00 minimum donation.
As an Black Friday bonus, pay-what-you-can tickets will also be available for the 8:00pm performance on Friday, November 24th, beginning at 7:30pm that evening.
«Read the rest of this article»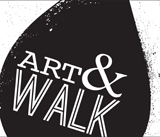 Clarksville, TN – Produced by The Downtown Clarksville Association, First Thursday Art Walk is a free, self-guided tour spanning a 5-block radius that combines visual art, live music, engaging events and more in the heart of Downtown Clarksville.
With 10+ venues, bars and businesses participating each month, the First Thursday Art Walk in Clarksville is the ultimate opportunity to savor and support local creative talent.
«Read the rest of this article»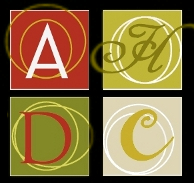 Clarksville, TN – This Friday and Saturday, October 16th and 17th, artists from around Middle Tennessee and southern Kentucky will arrive in Clarksville to paint the city in the 2Rivers Plein Air Paint-out.
Clarksvillians are invited to a reception and exhibition of work produced through the weekend at the L & N Train Station, on Saturday October 17th, from 6:30pm to 8:30pm. They may also purchase fresh, original work featuring scenes of their favorite Clarksville landscapes, painted en plein air.
«Read the rest of this article»

Clarksville, TN – Seasoned actor Jay Doolittle returns to the Roxy Regional Theatre this spring to reprise his role as Morrie Schwartz in the beloved play based on Mitch Albom's New York Times bestselling memoir, "Tuesdays with Morrie", March 27th – April 11th.
Sixteen years after his college graduation, sportswriter Mitch Albom (played by Matthew Whitfield) happens to catch his former professor's appearance on a television news program and learns that Morrie is battling ALS, more commonly known as Lou Gehrig's Disease.
«Read the rest of this article»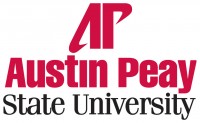 Clarksville, TN – Before going inside the Austin Peay State University Music/Mass Communication Building for a class or performance, bring a smartphone.
And have a QR code reader app installed on the phone to view and hear the new Time Magazine Person of the Year exhibit, every issue ever produced on the distinction beginning with the 1927 cover.
«Read the rest of this article»
Austin Peay State University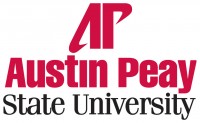 Clarksville, TN – Many faculty at Austin Peay State University were recognized Wednesday, August 22nd for their years of service to the University.
Dr. Bert Randall, professor of philosophy, has been a fixture on the APSU faculty for 40 years, joining APSU when there was a separate department of philosophy.
He received the 2011 APSU National Alumni Association's Distinguished Professor Award.
«Read the rest of this article»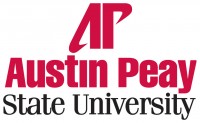 Clarksville, TN – Five Austin Peay State University (APSU) students are participating in the 2012 Tennessee Legislative Internship Program in Nashville.
Alison Bright, Tricia Collis, Tiffany Kaschel, Kristen Lawson and Randi Perry are interning for various legislators during the Spring 2012 semester. Interns are assigned to legislative leadership offices and committees, and perform various duties, such as bill analysis, constituent work, research and general office work.
«Read the rest of this article»

Jessica Chandler, an Austin Peay State University alumna, was awarded the George Oliver Benton Scholarship from The Community Foundation of Middle Tennessee.
Chandler received the $700.00 academic award, supported by the Tennessee Lobbyists Association. She graduated with a degree in political science in May 2010.
A member of the 2010 Legislative Intern Class, she served as an intern for District 22 Sen. Tim Barnes, D-Adams, during the most recent Tennessee General Assembly. She will attend law school at the University of Memphis in the fall.
For more information about the scholarship or the Tennessee Legislative Internship Program, call Dr. David Kanervo, professor of political science and sociology at APSU, at 931-221-7581 or e-mail to .