Topic: Daycare

Clarksville, TN – The Clarksville Police Department reports that Angela Carlton was taken into custody in Coffee County today.
After she faces pending charges at other locations, she will be returned to Montgomery County and booked in.
CPD was looking for Carlton in connection to the daycare break in on Ashland City Road that occurred on December 26th, 2017.
Food, cash, and some other random items were taken.

Clarksville, TN – Clarksville Police are looking for Angela Carlton (Ragsdale) who has an active Burglary warrant. Carlton is a white female, 31 years old, with brown hair, hazel eyes, weighs 150lbs and is 5'6″ tall.
She broke into a daycare located on Ashland City Road on December 26th, 2017 and took food, cash, and some other random items.
«Read the rest of this article»

Clarksville, TN – Clarksville Police Detective Chris Cunningham is investigating multiple incidents where fraudulent checks were cashed at local banking facilities.
Throughout the course of his investigation, he has been able to connect these crimes to the Felony Lane Gang (FLG). The following information was provided by Detective Cunningham.
«Read the rest of this article»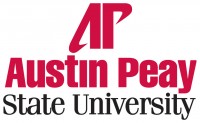 Clarksville, TN – Austin Peay State University's Foy Fitness and Recreation Center, in its continued effort to promote fitness that is both fun and functional for everyone, is hosting DanceFest 2015. The event is scheduled for Saturday, January 31st from 9:00am-noon at the Foy Fitness and Recreation Center.
The event's purpose is to encourage healthy lifestyles and improve the overall wellness of both students and the community. There will be several dance formats to choose from, including Zumba dance, Salsa, R&B Line Dance, Chicago-Style Stepping and International/Country Line Dance. «Read the rest of this article»
Tennesseans Urged to Make Plans, Stock Supplies for Ice and Snow Conditions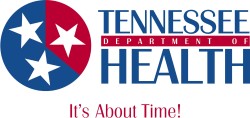 Nashville, TN – Winter weather in Tennessee can change quickly and leave residents dealing with the dangers posed by snow, ice and sub-freezing temperatures.
As part of our ongoing efforts to encourage emergency preparedness, the Tennessee Department of Health, Department of Safety and Homeland Security and the Tennessee Emergency Management Agency are urging Tennesseans to prepare now to stay safe and healthy during wintry weather. «Read the rest of this article»
Working families benefit from ARRA funds

NASHVILLE, Tenn. – More than 4,000 children are now enrolled in the Child Care Recovery Scholarship program.  This time-limited, American Recovery and Reinvestment Act program is helping thousands of families across the state make ends meet by reducing their weekly child care bills.
"This Recovery Act program is already helping provide safe, quality child care to thousands of Tennessee children," said Governor Phil Bredesen. "Our goal has been to reach as many children as possible and encourage families to utilize all the benefits available to them under this program.  We encourage any working family that may benefit to talk with their licensed child care provider or area Boys & Girls club for information."
The $42 million program, designed by the Tennessee Department of Human Services, is opened to all licensed child care providers and Boy's and Girl's Clubs across the state.  The majority of enrollments are in Shelby County, with more than 900 children on the program, followed by Davidson County with 450 children.  There are 300 children enrolled in Knox County and 240 in Chattanooga.
«Read the rest of this article»