Topic: Driving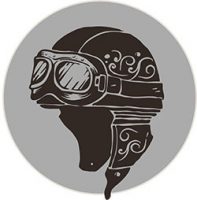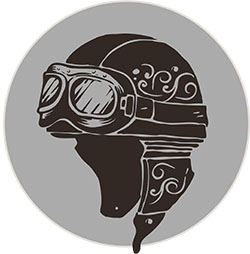 Clarksville, TN – In July of this year, Tennessee joined about 17 other states in implementing a cellphone law. In the Volunteer state, drivers could face a fine of up to $200.00 for using their cellphone while driving. Drivers 18 and older will be prohibited from holding or physically supporting a phone while driving.
My "unofficial" observation? Nothing's changed.
My brothers in law enforcement tell me that their superiors have told them to just give "warnings" until the general pubic understands the new law.
From 2015 to 2017, Tennessee topped the list for cellphone distracted driving deaths nationwide according to a new study by ValuePenguin of National Highway Traffic Administration data.
«Read the rest of this article»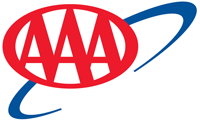 Washington, D.C. – New vehicle infotainment systems take drivers' eyes and attention off the road and hands off the wheel for potentially dangerous periods of time, according to new research from the AAA Foundation for Traffic Safety.
Drivers using in-vehicle technologies like voice-based and touch screen features were visually and mentally distracted for more than 40 seconds when completing tasks like programming navigation or sending a text message.
«Read the rest of this article»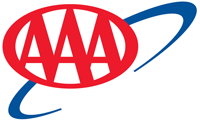 Orlando, FL – Seventy-eight million dogs reside in more than 46 million U.S. households, according to the American Pet Products Association, and an increasing number of these furry companions accompany their families on road trips, day trips and even local errands.
However, in a vehicle this can mean added distractions for the driver and added dangers for all passengers, including pets.
«Read the rest of this article»
New report shows teens' distracted driving not necessarily the problem after all

Nashville, TN – A new report from The Allstate Foundation unveiled some new information about teen driving habits. The report shows that not only are many parents unaware that their teens are speeding, driving distracted or while under the influence, they may be learning these habits directly from their parents.
The findings were released in The Foundation's new Driving Change Report. «Read the rest of this article»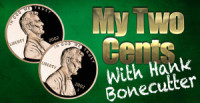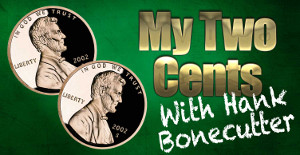 Clarksville, TN – I continue to be amazed at how stupid we are sometimes.  Me included.
We've all done stupid things, and we will continue to do stupid things, because we're human.  Our level of stupidity is only tempered with age, and wisdom, but I don't think we ever quit doing stupid things, it's just our nature sometimes.
Then again, some of us can't help it.
But I digress.
Case in point:  Texting and driving. «Read the rest of this article»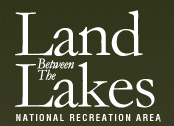 Golden Pond, KY – Forest Service Law Enforcement Officers at Land Between The Lakes (LBL) National Recreation Area suggest making safety precautions as much of a summer tradition as fireworks on the Fourth of July. 
"Because we are coming into the busiest part of the summer, it's a good idea to plan ahead and take extra precautions so you can safely enjoy the outdoors," said Forest Service Law Enforcement Police Captain Duane Cameron. Captain Cameron recommends keeping the following precautions in mind: «Read the rest of this article»
By Vanderbilt's definition, I am an "extreme commuter". I commute 2 hours, everyday, for over 12 years. That's roughly 6,000 hours or the equivalent of 3 years of 40 hours work weeks battling traffic and sitting in traffic jams. Naturally, I was drawn to this book.
I did have concerns that the book could be dreadfully boring. However, I was pleasantly surprised at how Vanderbilt kept my interest; I couldn't put the book down. He does a stunning job of reducing decades of research into a 286 page book.
The book is not just on traffic congestion. It discusses at length issues of engineering, driver psychology, and traffic issues world wide. Instead of summarizing what the book is about, it may be better to list some of the questions/topics addressed by Vanderbilt: «Read the rest of this article»

The City of Clarksville  has started looking at resurrecting their plans to install red-light cameras in our city. They have likely been assured these cameras are safe by those who are profiting from these cameras (redflex and Knoxville) but that is not the case. If we are honest most of us would admit that Clarksville's primary interest in them is due to the fact that they are a cash cow for cash strapped cities like ours, but one that takes money straight from your bank account.
The fact is that Red-Light and Speed cameras result in the roads where they are present becoming less safe. You are more likely to be injured or killed at a intersection after these cameras are put into place than you ever were before. Read this news report, and the study which follows it, then be sure to contact your city council member and tell them in no uncertain terms that you strongly oppose their dangerous revenue generating scheme. «Read the rest of this article»
Revenue agents surveil Tennessee residents who buy cigarettes in neighboring states. Those found in possession of two cartons +1 pack will have their car confiscated.
Tennessee revenue agents will be watching, ready to accuse residents of the new crime of driving with 21 packs of cigarettes purchased across state lines. Those carrying just over two cartons of smokes in their car might lose their vehicle for good. The crackdown announced late last month is part of an effort to defend a July hike in the cigarette tax from 20 to 62 cents per pack from nearby states with much lower levies.
The net result is that Tennessee will confiscate and sell cars worth thousands or tens of thousands each over a claimed loss of tax revenue of $13.02. Cigar lovers likewise become criminals under the statute and face six months in jail if accused of driving with 51 cigars. A heavy smoker carrying a three-month supply — enough to evade an alleged $155.62 in cigarette tax — is guilty of a felony under the Tennessee law. The penalty, in addition to car confiscation, is up to six years in prison and an additional $3000 fine. Earlier this month Governor Phil Bredesen (D) embraced an official anti-cigarette policy to complement the confiscation program.
"It's also a historic occasion as Tennessee becomes the first traditional tobacco state to enact such a comprehensive statewide smoking ban…"- Phil Bredesen
«Read the rest of this article»