Topic: Dwarf Planets
NASA's Goddard Space Flight Center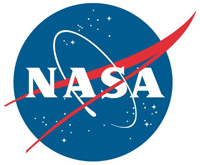 Greenbelt, MD – NASA says that a little over 4 billion years ago, the planets in our solar system coexisted with vast numbers of small rocky or icy objects orbiting the Sun. These were the last remnants of the planetesimals – the primitive building blocks that formed the planets.
Most of these leftover objects were then lost, as shifts in the orbits of the giant planets scattered them to the distant outer reaches of the solar system or beyond. But some were captured in two less-distant regions, near points where the gravitational influence of Jupiter and the Sun balance, and have remained trapped there, mostly untouched, for billions of years.
«Read the rest of this article»
NASA Headquarters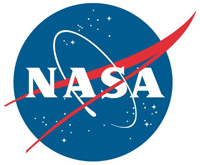 Washington, D.C. – NASA's New Horizons spacecraft recently turned its telescopic camera toward a field of stars, snapped an image – and made history.
The routine calibration frame of the "Wishing Well" galactic open star cluster, made by the Long Range Reconnaissance Imager (LORRI) on December 5th, was taken when New Horizons was 3.79 billion miles (6.12 billion kilometers, or 40.9 astronomical units) from Earth – making it, for a time, the farthest image ever made from Earth.
«Read the rest of this article»
NASA Headquarters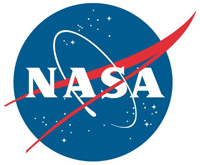 Washington, D.C. – Humanity's great leap into the space between the stars has, in a sense, already begun. NASA's Voyager 1 probe broke through the sun's magnetic bubble to touch the interstellar wind. Voyager 2 isn't far behind. New Horizons shot past Pluto on its way to encounters with more distant dwarf worlds, the rubble at the solar system's edge.
Closer to home, we're working on techniques to help us cross greater distances. Astronauts feast on romaine lettuce grown aboard the International Space Station, perhaps a preview of future banquets en route to Mars, or to deep space.
«Read the rest of this article»
Written by Kimm Fesenmaier
California Institute of Technology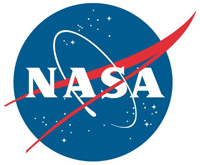 Pasadena, CA – Caltech researchers have found evidence of a giant planet tracing a bizarre, highly elongated orbit in the outer solar system.
The object, which the researchers have nicknamed Planet Nine, has a mass about 10 times that of Earth and orbits about 20 times farther from the sun on average than does Neptune (which orbits the sun at an average distance of 2.8 billion miles). In fact, it would take this new planet between 10,000 and 20,000 years to make just one full orbit around the sun.
The researchers, Konstantin Batygin and Mike Brown, discovered the planet's existence through mathematical modeling and computer simulations but have not yet observed the object directly.
«Read the rest of this article»