Topic: Eagle Scout

Clarksville, TN – Thirty year veteran with the Montgomery County Sheriff's Office, Investigator Larry Hodge, 55, has passed away.
Hodge is the son of an Air Force veteran and grew up all over the world. As a child he rose to the rank of Eagle Scout with the Boy Scouts. He graduated from Jacksonville High School in 1978 and shortly thereafter settled in Clarksville with his family.
«Read the rest of this article»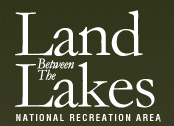 Golden Pond, KY – Jordan Abernathy with Boy Scout Troop 200 in Paducah Kentucky completed his Eagle Scout project on November 15th, 2014, at Land Between The Lakes National Recreation Area.
Completion of an in-depth, public service project is required to attain the highest rank in the Boy Scouts–an Eagle Scout. Jordan designed, built, and installed an arbor with a bench in the Nature Station's Backyard Native Gardens and hummingbird feeding area.
«Read the rest of this article»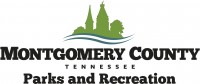 Clarksville, TN – A donation of property adjacent to Rotary Park by local businessman, J. Lee Powell to the Montgomery County Department of Parks and Recreation has expanded Rotary Park, and will be used to provide a series of campsites that will be reserved for use by area nonprofits.
Discussions for a new addition to Rotary Park began in the summer of 2009 when Powell serving as a Boy Scout leader had finished supervising a service project at Rotary Park. Powell and Stacy Goodwin of the Montgomery County Department of Parks and Recreation while discussing the future of Rotary Park came to understand the need for a youth camping site on the south end of Clarksville as the City of Clarksville's Billy Dunlop Park in North Clarksville has been the primary camping location for area Boy Scouts.
«Read the rest of this article»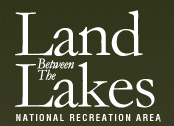 Golden Pond, KY – Land Between The Lakes (LBL) National Recreation Area recently benefitted from a local Eagle Scout Project that placed four bat roosting boxes at Wranglers Campground.
After much planning, preparation, and gathering of donations, Liam Parker led fellow Scouts from Murray, KY's Boy Scout Troop 45 in installing the boxes on August 18th.
«Read the rest of this article»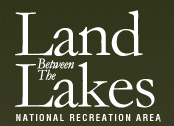 Golden Pond, KY – Land Between The Lakes (LBL) National Recreation Area recently benefited from a local Eagle Scout project.  Daniel Hagan of Marshall County, Kentucky designed, built, and with the help of Pennyrile Electric in Cadiz, KY, installed an osprey nesting platform near Woodlands Nature Station in the KY portion of LBL. «Read the rest of this article»