Topic: Faith Boles

The Roxy Regional Theatre's revival of the Tony award winning musical Ain't Misbehavin' is an explosive romp that takes the audience on a jaunt through the roaring 1920's, and leading into the great depression. The show is intended as a tribute to African American musicians and follows the birth of an entirely new genre of jazz music known as swing.
Swing can trace its roots to the Harlem renaissance which brought African American Culture to the attention of white society in swanky New York night clubs where musicians like Count Basie, Cab Calloway, Fletcher Henderson, Fats Waller, Duke Ellington, Jelly Roll Morton, and Willie "The Lion" Smith entertained the elites of New York's high society.
The show features the music of Jazz Pianist and songwriter Fats Waller, played flawlessly by Tom Thayer.
«Read the rest of this article»

Clarksville, TN – The outrageously prodigious comic and musical soul of 1930s Harlem lives on in the Roxy Regional Theatre's production of AIN'T MISBEHAVIN': The Fats Waller Musical Show, beginning February 11th.
 
Thomas "Fats" Waller rose to international fame during the Golden Age of the Cotton Club, honky tonk dives along Lenox Avenue, rent parties, stride piano players and that jumpin' new beat, Swing! Based on an idea by Murray Horwitz and Richard Maltby Jr., this rollicking, swinging, finger-snapping revue features such tunes as "Honeysuckle Rose," "Mean to Me," "Keepin' Out of Mischief," "This Joint Is Jumpin'," "I've Got a Feeling I'm Falling," and many more. «Read the rest of this article»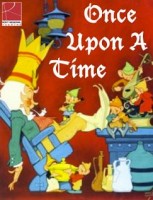 Clarksville, TN – The Roxy Regional Theatre is currently staging the enchanting play Once Upon A Time. The play consists of five fairy tales based on the stories of Hans Christian Anderson and the Brothers Grimm. It is directed by John McDonald, who with  70 young people from the Roxy Regional School of the Arts worked on the script for this play. Broadway World has rated it one of the best ensemble productions that they have ever seen.
There's always a sense of impending magic as you walk into the Roxy Regional Theatre to see a new production of theirs. You never know just what to expect. The set is the first thing to greet your eyes. In this case the stage is dominated by an ornate archway, which  looks like something you would see in a major opera house. When you look closely, you can see that it's actually covered with egg cartons and Christmas lights. "You can't buy magic," said John McDonald, the Roxy Regional Theatre's Artistic Director; and he is right.
«Read the rest of this article»
"This boy is ignorance.  This girl is want.  Beware of them both, and all of their degree.  But, beware of the boy most."- The Ghost of Christmas Present in Charles Dickens' A Christmas Carol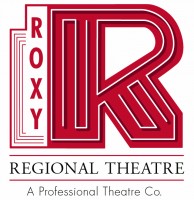 Julia Martin passed. She was 92. Her death was a ripple over the pre-holiday chaos.
I visited with her at least once a month over the last few years.  To say "a ripple" is not meant as a slight, but rather it is apropos since her many years administering the Bookmobile for this and our surrounding counties was like the proverbial pebble tossed in the still pool of ignorance. The ripple her life made spread far and wide, rejuvenating the water and cultivating minds, offering books for pleasure, knowledge, escape and that special kind of solace that only a good book can offer. «Read the rest of this article»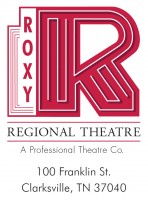 Clarksville, TN – Famous tales from childhood come to life upon the stage of the Roxy Regional Theatre in Once Upon A Time, beginning January 15th.
 
Faith Boles, Ryan Bowie, Travis Kendrick, Keith Patrick McCoy and Roslyn Seale take on a myriad of roles in John McDonald's adaptation of stories from Hans Christian Andersen and The Brothers Grimm. Featured tales include "The Emperor's New Clothes", "Little Red Riding Hood", "The Princess and the Pea", "Rumpelstiltskin" and "The Fisherman and His Wife."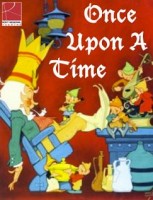 Once Upon A Time plays Saturdays at 2:00pm, January 15th through February 12th.
Tickets are $15.00 (adults) and $10.00 (ages 13 and under) and may be reserved online at www.roxyregionaltheatre.org, by phone at 931-645-7699, or at the theatre during regular box office hours (9:00am-2:00pm, weekdays).