"This boy is ignorance.  This girl is want.  Beware of them both, and all of their degree.  But, beware of the boy most."- The Ghost of Christmas Present in Charles Dickens' A Christmas Carol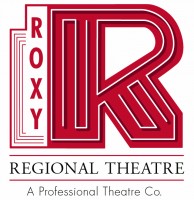 Julia Martin passed. She was 92. Her death was a ripple over the pre-holiday chaos.
I visited with her at least once a month over the last few years.  To say "a ripple" is not meant as a slight, but rather it is apropos since her many years administering the Bookmobile for this and our surrounding counties was like the proverbial pebble tossed in the still pool of ignorance. The ripple her life made spread far and wide, rejuvenating the water and cultivating minds, offering books for pleasure, knowledge, escape and that special kind of solace that only a good book can offer.
When I made my monthly rounds, Julia was always the last one I would see, for she was always upbeat. Even as her body failed, her mind remained as sharp as a tack. She enjoyed my company and appreciated my visits almost as much as I appreciated her past accomplishments. She had retired at 74, giving me hope.
We will never know all the good and continuous ripples she made happen. Like Mamie Jean Harper's leadership of our public library, the Bookmobile allowed reading to be accessible to each and everyone, turning back time, transforming lives and turning dreams into realities.
In my mind's eye, I see a succession of pig-tailed young girls lining up at the Bookmobile, discovering Louisa May Alcott, and barefoot young boys lining up to get the next installment of The Hardy Boys; small hands proffering pennies for having kept a book just that much longer, to read, to dream, to know, to learn, to escape.
Julia reminisced about her family's inclusion of her on their recent trip to Florida, wheelchair-bound and all. She was grateful and amazed that, with all her extra needs, she had been included. I told her it was because they loved her. She retorted, "I know that, but still…"
Our ninth annual production of Eve Ensler's modern classic The Vagina Monologues continues through February 5th, playing Thursdays at 7:00pm and Friday and Saturdays at 8:00pm. This weekend's performers are Roslyn Seale, Jill Eichhorn and Faith Boles.
We received an email from someone who was shocked that we used the word "vagina" on a poster touting our production. She was concerned that a child should read the word and question its meaning. I tried to explain that questioning the word was a teachable moment. I was wrongly instructed myself about sex, while on a train going to a weeklong Boy Scout camp.  The misinformation was frightening, and I cried every night.
Through this production, we have raised thousands of dollars for the Montgomery County SafeHouse and the Magdalene House in Nashville, and I am proud that this important work is part of our canon.
See you at the theatre!