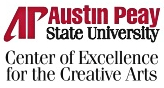 Clarksville, TN – William Edmondson, a humble stone carver and the son of slaves, died quietly after years of declining health. He was buried in an unmarked grave in Nashville.
It was an ironic fate, given that Edmondson spent years carving elaborate headstones for cemeteries around middle Tennessee. The eccentric artist believed that God commanded him to sculpt the shapes out of limestone, and after a few years, he began adding statues of biblical characters, people and animals to his body of work. His sculptures caught the eyes of several prominent art critics and in 1937, Edmondson became the first African-American artist to have a solo show of his work at the Museum of Modern Art in New York City. 
By the time of his death, his contributions to the American art scene were largely forgotten. But luckily for anyone owning an Edmondson sculpture, his reputation has steadily rebounded over the years. The limestone statues and headstones that once littered his backyard are now commanding hundreds of thousands of dollars at art house auctions, and collectors are scouring the country looking for his pieces.
Edmondson is remembered today as a master of American folk art. And thanks to generous donations by Dr. Joe Trahern and his family, Austin Peay State University in Clarksville, Tennessee is now the owner of three Edmondson sculptures. The valuable pieces, which will soon be on display in the campus's Mable Larson Gallery, illustrate the raw, primitive modern style for which the self-taught artist was known.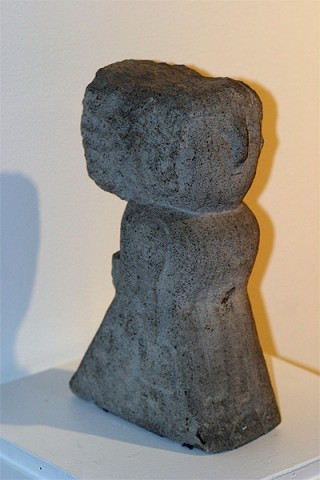 Robert Farris Thompson, professor of art history at Yale University, said in his essay "Edmondson's Art" that the "fabled black sculptor of Nashville, Tennessee" mixed cultural and artistic traditions in his work.
"There is a Euro-American mainstream. There is an Afro-Atlantic mainstream," Thompson wrote. "Edmondson's forte was to sail boats in both streams. He carved angels from one current and cryptic diamond-formed patterns and ecstatic gestures from the other."
But had you met Edmondson, or visited his modest home and workshop in the early part of the 20th century, you would have found a quiet man in worn overalls, shrugging off these accolades.
"I went with my mother to Edmondson's yard one time when I was 10 or 11," Trahern said. "Quite frankly, I don't remember being terribly impressed by it."
Trahern's mother, Margaret Trahern, a former APSU professor, ended up purchasing three Edmondson sculptures – "The Critter," "The Eagle" and "The Lady with Two Pocketbooks." In the early 1960s, Margaret and her husband Joseph donated "The Critter" to the University, but the other two sculptures remained on the family porch, eventually passing into Dr. Trahern's possession.
In 1981, interest in Edmondson was on the rise, and the Tennessee State Museum hosted a show of his work. Trahern was contacted about lending his two statues for the exhibit.
"That was really the first time I became acutely conscious of the fact that they were very valuable," he said. "Each time we leant them, we'd have to get them appraised for insurance purposes. Every time, I would be absolutely astonished as what they were appraised at."
In 2000, Nashville's Cheekwood Museum of Art hosted a traveling exhibit of Edmondson's work that took the sculptures to New York City's Museum of American Folk Art, Atlanta's High Museum of Folk Art and Photography and Orlando's Mennello Museum of American Folk Art.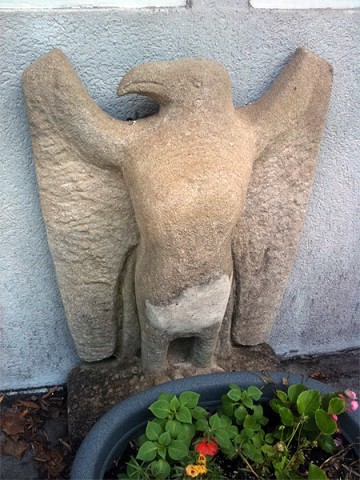 "That attracted a great deal of attention," Trahern recalled. "They brought together pieces that had not been together. It went on the road to some major museums around the country. That probably resurrected interest in Edmondson."
Following the success of these exhibits, Trahern decided his Edmondson pieces should belong to a museum or some other public collection. He enjoyed the works, but he thought it unfair that they were tucked away in his Knoxville home.
"I think it's fair to say that my late wife Marjorie and I never really considered ourselves the owners of the sculptures, but rather as something akin to caretakers," Trahern said. "It didn't make much sense for them to sit here in my house with nobody but me and my dog to look at them."
He and Marjorie had considered some other museums with existing Edmondson collections, but they continued to lean toward APSU – Marjorie's alma mater, the school where his mother had taught for many years and where the sculptures would be reunited with the "Critter." Last year Trahern visited the Clarksville campus, saw the "Critter" displayed prominently in the University's Mable Larson Gallery and decided it was time for the other two pieces to "come home."
Chris Burawa, executive director of APSU's Center of Excellence for the Creative Arts, was delighted by the donation. He said the key to this donation is to keep the sculptures accessible for public viewing.
"Middle Tennessee has a rich tradition of folk arts, and outside of private collections and institutions like Cheekwood, you don't encounter art like this every day," he said. "This donation by professor Joe Trahern is priceless; it's like he's given us two jewels. Edmondson wasn't trained in classic art forms but was driven to create art. The urgency of this calling comes through his sculptures – like someone who desperately needs to whisper in your year."
The Edmondson sculptures are now a part of APSU's burgeoning folk art collection. The University also owns several statues by the noted self-taught Tennessee artist E.T. Wickham. Wickham created life-size concrete statues at his Palmyra, Tennessee, home.
The Mable Larson Gallery is located on the first floor of Harned Hall at APSU. Gallery hours are from 8:00am to 4:00pm, Monday through Friday. For more information on this or other art collections at APSU, contact the Center of Excellence for the Creative Arts at 931-22-7876.