Topic: Federal Transit Administration
Clarksville Transit System rolls out more fuel-efficient Hybrid Vehicles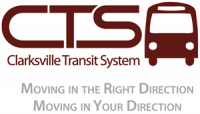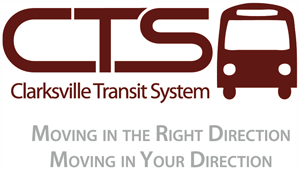 Clarksville, TN – The Clarksville Transit Service will place three new hybrid buses into service on February 1st, 2020 continuing a trend of updating the fleet with more modern and fuel-efficient vehicles.
These new buses replace three others that were more than 13 years old and had more than 2 million miles, collectively, on them.
«Read the rest of this article»
Tennessee Department of Transportation Awards Grant for Accessible Vans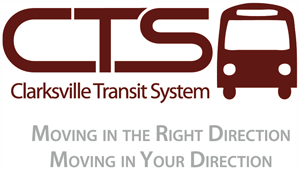 Clarksville, TN – The Clarksville Transit System (CTS) is growing its fleet, recently adding four new paratransit vans and three heavy-duty buses.
CTS was awarded a competitive grant from the Tennessee Department of Transportation to fund the new accessible paratransit vans earlier in September.
«Read the rest of this article»
Learn about proposed solutions for the corridor from Clarksville to Nashville

Clarksville, TN – The team working on the Northwest Corridor Transit Study invites Clarksville area residents to a public meeting and open house at the Wilma Rudolph Event Center, 1190 Cumberland Drive, on Thursday, June 9th.
The meeting will be from 6:00pm to 7:30pm and will reveal several options for the future of transit between Clarksville and downtown Nashville.  Refreshments will be provided at the meeting.
«Read the rest of this article»
Input sought from residents along the corridor from Nashville to Clarksville

Nashville, TN – The Regional Transportation Authority of Middle Tennessee (RTA) recently kicked off the Northwest Corridor Transit Study to evaluate transit options between Clarksville and Nashville. One of the key components of the project is input from those who live, work, and travel along this corridor.
The Open House meetings will introduce the project, familiarize residents with the study area, and ask for initial feedback. Participants are welcome to "come and go" throughout the two hour session.
«Read the rest of this article»
Federal Transit Authority Grant to Assist Transit Agencies across Tennessee

Nashville, TN – The Tennessee Department of Transportation (TDOT) has been awarded a $10 million "State of Good Repair Grant" by the Federal Transit Administration (FTA). TDOT collaborated with 15 transit agencies to submit a joint application to FTA for the replacement of transit vehicles that have exceeded their useful life based on years in service or mileage.
TDOT is one of only five DOTs to receive a statewide State of Good Repair Grant. «Read the rest of this article»