Topic: Fort Defiance Interpretative Center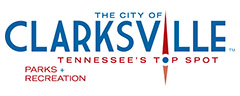 Clarksville, TN – The Clarksville Parks and Recreation Main Office, Recreation Centers, and Fort Defiance will be closed December 24th, 25th, and January 1st.
New Providence Pool will be closed December 24th – 26th. There will be no Youth basketball on December 24th and 31st.
«Read the rest of this article»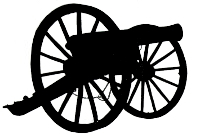 Clarksville, TN – The Friends of Fort Defiance held their annual March to the Past fundraiser at the Fort Defiance Interpretive Center at the historic Civil War site in the New Providence area of Clarksville Tennessee on Saturday June 14th.
William Parker of the Clarksville Department of Parks and Recreation who serves as the historical interpreter for Fort Defiance and the director of the Visitor Center appreciates their actions on behalf of the site. "The Friends of Fort Defiance of been in existence for much longer than the visitor center has been here," he said. "It's probably been 20 years that they have been around and each year they hold their March into the Past fund-raising event."
«Read the rest of this article»


Clarksville, TN – The Clarksville-Montgomery County Convention & Visitors Bureau (CVB) is engaging in an exciting new Group Tour program that enhances local tourism, while at the same time providing amazing entertainment options for local residents right here at home.
A series of group tours lasting for 4 days each are planned for Memorial Day, the 4th of July, and Labor Day; and are billed as "Heroes, Hometowns and Legends." With the final tour this year being a 3 day event planned for the Christmas season billed as "God, Country, Christmas."
«Read the rest of this article»

Montgomery County, TN – The latest business to become Clarksville-Montgomery County Green Certified is also the community's oldest continuous industrial company.
The Clarksville Foundry celebrated the completion of its CMC Green Certification Program requirements Monday with their Green Ribbon Cutting Ceremony.
«Read the rest of this article»

Clarksville, TN – The City of Clarksville Tennessee dedicated the new Fort Defiance Interpretative Center yesterday to a standing room only crowd. The center is poised to attract civil war tourism to Clarksville during the celebration of the Civil War Sesquicentennial which begins in earnest next year.

The Customs House Museum will manage the new center, with the city responsible for maintaining the grounds.
Rufus Johnson & Associates were the architects, McKinney Construction the general contractor, and Hatem Shaw  the project manager. The total cost for the new interpretative center and walking trails was $1,976,159 of which 1.6 million dollars was funded by grants, with the city contributing $395,249 in local matching funds.
«Read the rest of this article»